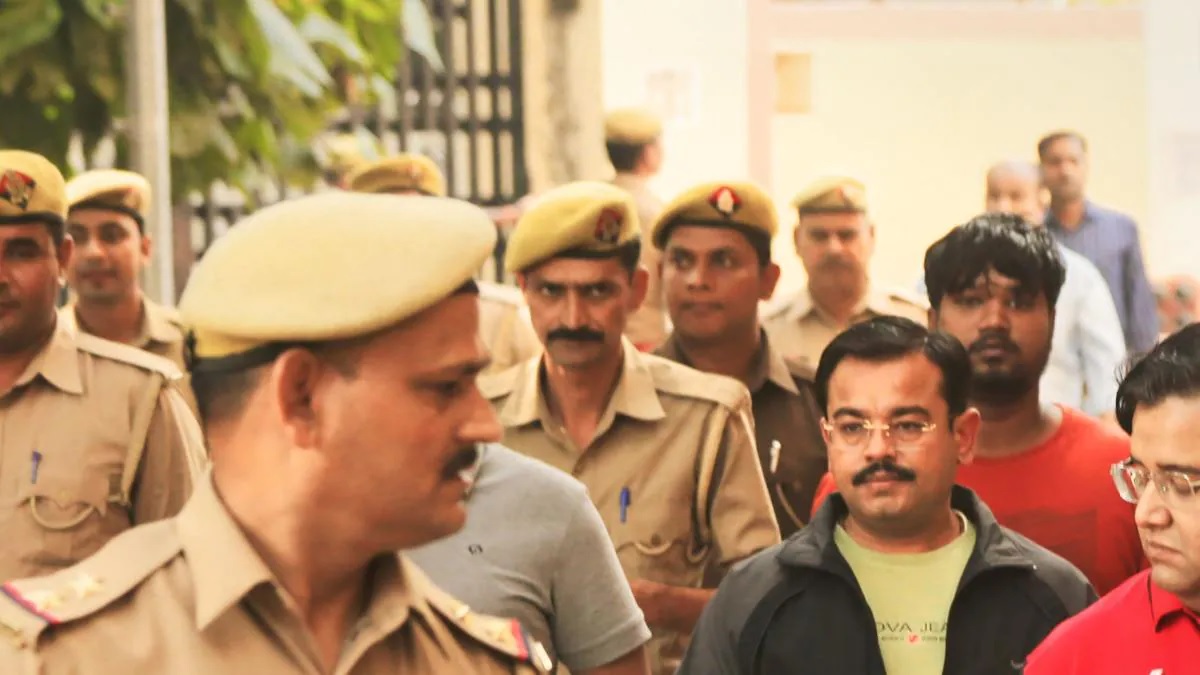 A Sessions Court in Lakhimpur Kheri, on November 15, 2021 rejected the bail plea of Ashish Mishra, prime accused in the October 3 killing of four farmers and journalist Raman Kashyap. The court rejected bail his bail plea along with that of two of his co-accused, Ashish Pandey and Luv Kush Rana, citing the severity of the crime.
Sessions Judge Mukesh Mishra reportedly observed, "In all, five persons died in the incident. This matter is of a serious nature and investigation is still on-going. In view of all the facts and circumstances of the case, there is no just and satisfactory ground for releasing the applicant on bail."
So far 13 people have been arrested for the Lakhimpur Kheri violence.
In the main accused's bail order, the court mentioned the forensic report that confirmed traces of gun-fire from the licensed weapons of Mishra, his friend and other accused Ankit Das and Latif alias Kaale. Similarly, multiple eye witnesses asserted that they saw Ashish and his friends running towards the nearby sugarcane field with guns.
However, the accused allege that Ashish was attacked by a group of violent farmers who pelted stones at his Mahindra Thar vehicle. Another FIR accuses farmers of allegedly killing two BJP workers, a driver of one of the vehicles in Ashish Mishra's motor cavalcade, and the journalist Raman Kashyap.
Before this, the court of the districts Chief Judicial Magistrate Chinta Ram had also rejected Ashish Mishra's bail plea.
However, farmers group Samyukta Kisan Morcha (SKM) is apprehensive that the case will not get a fair trial until Minister of State Mishra is removed from his position in the Union Cabinet.
About the Lakhimpur Kheri violence
On October 3, local farmers gathered near Banbirpur village to condemn Minister Mishra for his threatening remarks against farmers protesting the three farm laws forcibly passed by the Centre.
By mid-afternoon Ashish Mishra, along with his friends travelling in three to four cars allegedly mowed down protesting farmers. Social media was flooded with videos of the incident. Protests erupted in various parts of India, but the main accused was called in for questioning nearly a week after the incident.
Further, the Supreme Court has repeatedly berated the Uttar Pradesh government for dragging its feet on the case. Most recently, it called for an "upgrade" of the Special Investigation Team (SIT) probing the case with higher ranking IPS officers from outside the state. Most of the SIT members are Sub-Inspectors from the same district. Additionally, a retired high court judge will also be appointed to monitor the probe.
On Sunday, farmers in Puranpur in Pilibhit district organised a Lakhimpur Nyay Mahapanchayat to demand the dismissal of Ajay Mishra and severe actions for all responsible for the deaths of farmers.
A copy of the bail order in Hindi, may be viewed here:
Related:
Lakhimpur Kheri case: SC directs UP gov't to "upgrade" SIT with non-native higher-grade officers
With thinning patience, SC recommends HC judge to monitor Lakhimpur Kheri probe
Lakhimpur Kheri killings: Two more farmers arrested for alleged lynching of BJP workers
UP court denies bail Ashish Mishra in Lakhimpur Kheri case
We are not satisfied with UP Government's actions: SC on Lakhimpur Kheri incident