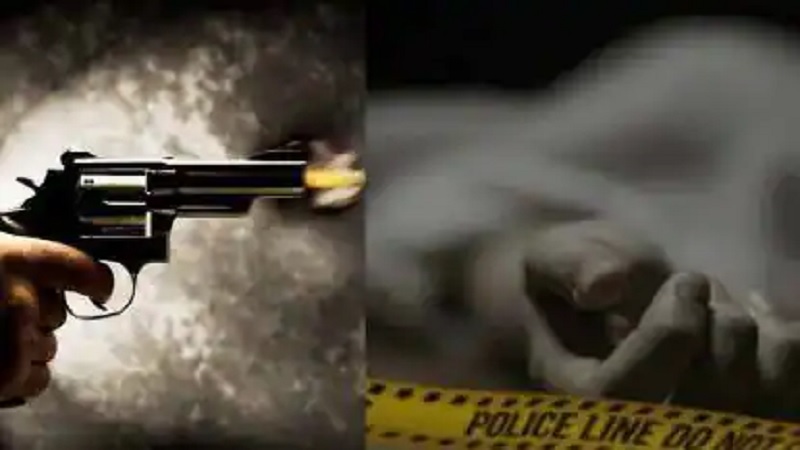 Image Courtesy:india.com
An advocate was shot dead inside the district court complex in Uttar Pradesh's Shahjahanpur district today, on October 18 at around 11:30 A.M. As per a LiveLaw report, the lawyer who has been identified as Bhupendra Singh, was reportedly speaking to someone else in court when he was shot by an unknown person. The reason behind this shooting is yet to be ascertained.
However, S. Anand, Superintendent of Police, Shahjahanpur, has said, "According to initial reports, it appears the man was alone. No other person was seen around him at the time of the incident. The forensic team is at work…Circumstances around killing are unclear."
According to The Quint, police forces were deployed to control the situation following the firing that took place on the third floor of the court complex. Several lawyers on the site said that the incident was a huge lapse in security.
Just days ago, on September 24, three people including Gangster Jitender Gogi, who was being produced in court, were killed during an attack. According to news reports, Gogi was shot dead by members of a rival gang who had barged into the Rohini court. The attackers were then gunned down by the police officers in "immediate counterfire". The assailants were "dressed as lawyers" and opened fire at him. It has been reported that a judge, lawyers and many others were also present in the courtroom when the gunshots were fired.
Eventually, the Delhi high court bench of Chief Justice DN Patel and Justice Jyoti Singh took suo moto cognisance of this incident, calling it a "grave matter". As per media reports, the bench impleaded the Commissioner of Delhi Police, Ministry of Home Affairs and the Union Law Ministry as parties.
Related:
Gunbattle in Delhi Court, 3 dead, many injured
Uttar Pradesh: Dalit school children thrashed, made to sit separately in Amethi