On August 20, 2019, Assam's chief minister Sarbananda Sonowal and union home minister, Amit Shah held discussions on the impending situation arising out the final publication of the National Register of Citizens (NRC) list on August 31,2019. Following these meetings, local media reported that a policy decision to give legal aid to all those excluded from the list has been taken. Significantly, Sonowal has gone out of the way to assert that there was no need to panic and not all those excluded from the final list are 'not necessarily not Indians.' With a week to go, and anxieties mounting on the situation that hundreds of thousands may have to face given the bureaucratic hurdles and 'mistakes' that are anticipated, these announcements are welcome, if not overdue. The MHA has also reportedly extended the deadline for the filing of appeals to 120 days (two months). What is still unclear is whether this date will start getting counted from the date when the victims of exclusion get the 'certified copy of the order from NRC and all documents' or not. This would be crucial in making these appeals viable and effective.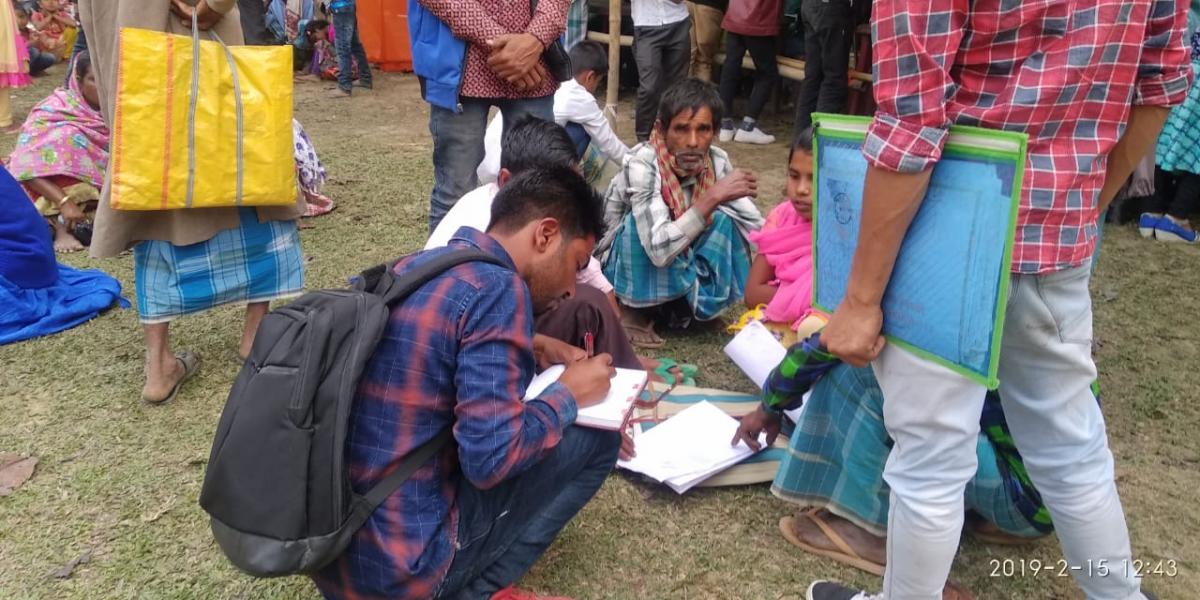 Image courtesy: https://cjp.org.in/assam/
Meanwhile, in a sharp reaction against the recent announcements –especially the one to provide legal aid and extend the deadline to file appeals to 120 days– the All Assam Students Union (AASU) has vociferously opposed these measures to assist those excluded. In a detailed statement published by the Assam Tribune on August 24, AASU has accused the government(s) of 'going soft on illegal migrants.'
Meanwhile, in a lead editorial published today, the Assam Tribune has issued words of caution given the ground level situation likely to result with the publication of the NRC final list on August 31. The leading Guwahati-based newspaper argues that given the hundreds of thousands of exclusions that could result after the publication of the list, members of the Foreigners Tribunals must be individuals of competence. Serious questions on the competence and capability of the newly appointed members –with allegations of 'targets' being set by the state government – have been recently raised.
On the question of legal aid to those excluded, and AASU's exceptions, the newspaper states that "there can be nothing wrong with providing legal help to the needy, as the NRC updating process –an executive exercise –will naturally be subject to judicial scrutiny. The basic tenets of justice require that those not having their name in the NRC must get the required access to legal resources to address their grievances." These are the basic, and non-negotiable, features of not just a society based on natural justice and the rule of law, but also on Constitutional principles. Unfortunately, a process that has had widespread social acceptance and sanction (a 'just and fair' NRC) has, over the past five years been manipulated and tainted by executive interference.