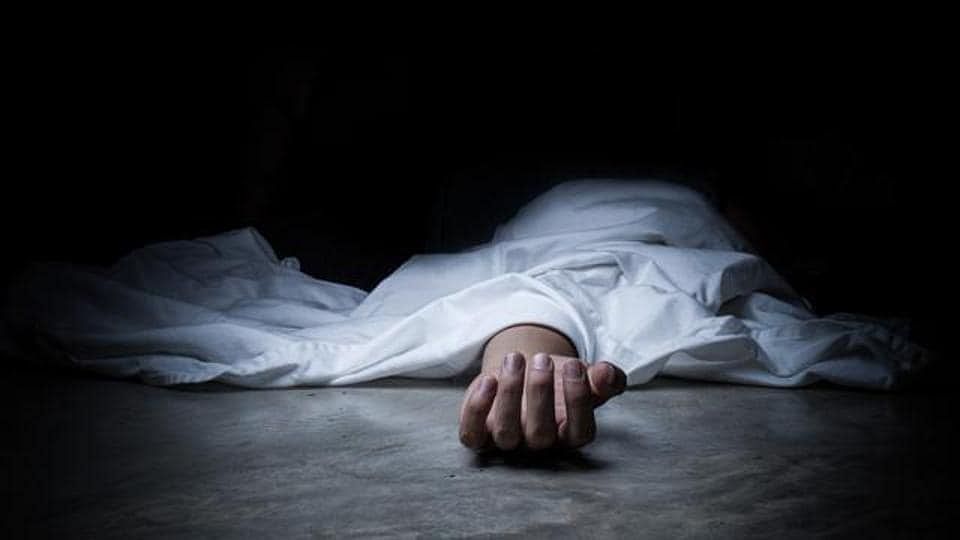 Till he was buried in a coffin, with a Christian burial liturgy helmed by the local clergy, in the cemetery attached to the Church of North India Parish in Gaya town in the state of Bihar, the state's police and media insisted that 14-year-old Nitish Kumar was a Hindu, who had been murdered by his relatives.
This assertion absolved them, they felt, from not treating the crime under India's otherwise rigorous hate crime laws, and of course its British era penal code for homicide and conspiracy.
Nitish Kumar, who helped a pastor conduct services in their house in Kamtanagar village in Gaya and elsewhere, was splashed with liquid fuel oil and set afire by three unidentified men on a motorbike on the morning of August 13, as he was coming home from buying vegetables for the family. Passers-by noticed the boy in flames. He died in a private hospital on September 26, after weeks in agony.
None of the state's major newspapers covered the crime, and India's East zone English and Hindi media majors did not deem it important enough. A minor crime in India's Badlands, where targeted violence, sharpshooter gangs and paid assassins have a free hand. Films have been made on this, among them the blockbuster Gangs of Wasseypur.
Bihar is also known for its many cases of violence against Muslims and Dalits, and in recent years, for repeated cases of persecution of Christians, specially of itinerant pastors, home churches, and recent converts. It is second only to neighbouring Uttar Pradesh.
A month after the incident, The Morning Star, an international News portal, brought the case to light in a report on September 13. Its correspondent quoted family members to say the attackers were suspected to be from Hindutva fundamentalist groups. Nitish had suffered 65 percent burns, hospital staff said, with 15 percent deep burns, said Sushma Sharma, a hospital volunteer treating Kumar. Pastor Rajkumar Bharati, also known as Began Mochi, head of the church the Kumar family attends in Kurwa, confirmed the severity of the injuries.
Nitish's mother and two brothers cared for him in the hospital, while his father pedaled a cycle-cart for a living. The family was not able to get Nitish to the hospital in Patna, the state capital 90 kilometres from their home, until four days after the attack.
Morning Star quoted Nitish's 17-year-old brother, Sanjeet Kumar saying the family had faced opposition from Hindu extremists since hey adopted the Christian faith two years ago. He said, "A month before the attack, some extremists spread word in the village that they would expel all the people who follow the Christian faith from the village." Sanjeet said, in December, some groups blocked the routes of Christians going to Sunday services in Kurwa and questioned them.
"They would question everybody as to why do they go for prayer," Sanjeet said. "They used to ask us if we had been given money or other allurement to attend the meetings, or were we forced to do so. So, all of us clarified that nobody asks us to come to church. We all go to church of our own will, and we go there for the Lord." The family continued with their home prayer services attended by about 20 persons.
After Morning Star News contacted Gaya City Superintendent of Police Rakesh Kumar, he obtained a statement from Sanjeet. "I have informed the SHO [Station Head Officer], and we are investigating the case," Rakesh Kumar told Morning Star News. But no report was registered. The assailants remain untraced.
Eventually a major newspaper's editor noticed the report and asked his regional correspondent to investigate. The correspondent rung up this columnist in New Delhi to ask what had happened in Gaya. Later correspondence was on WhatsApp. I wrote, "All indication is that the attack was possibly motivated by who are who opposed to his family becoming Christian some time ago, and refusing to do a 'ghar wapsi' [the coercive conversion to Hinduism that is done by Sangh groups in many parts of the country]. The crime must be condemned by everyone. I am surprised the local police and the state government have not acted. I call upon the chief minister to ensure the best medical treatment to save the child's life. His family must get protection."
The correspondent said, "I would have done a story, but during the one hour and 30 minutes I spent with the family members of the poor boy… They kept iterating that they were Hindus. There was nobody in Patna to keep them under duress. I asked them in every possible manner… Also showed them the news on BCCN news. The police are claiming it to be a result of fight among family members. There has been no police complaint or FIR till now."
The correspondent was convinced only after he received photographs and videos of the funeral and burial. His report is still to be published.
The FIR, the first information report, is the all-important legal document in cases of crime on which not only investigations, but upon which the entire criminal justice process in India is based. Voluntary groups have for decades pointed out that vulnerable communities, among them Adivasis, Dalits, and religious minorities, find it almost terminally difficult to get the police to accept their complaints and register them under the legal process.
All too often, religious minorities and Dalits have found the police turn aggressive, and threaten to prosecute them. Christians though the decades, and Muslims from this year, have in fact been arraigned under the impossibly strident Anti-Conversion Acts prevalent in most major states.
India ranked 10th on Christian support organisation Open Doors' 2021 World Watch List of the countries where it is most difficult to be a Christian, as it was in 2020. The country was 31st in 2013, but its position worsened after Mr. Narendra Modi came to power.
*The author is a human rights activist and columnist working in the field of minority rights.
Other pieces by John Dayal: