The Telegraph reports a gruesome incident that showcases brute caste dynamics in rural areas of the country. 70-year-old farmer died in Madhya Pradesh's Bundelkhand region after he was reportedly forced to stand on one leg for about three hours to "atone" for a calf's death.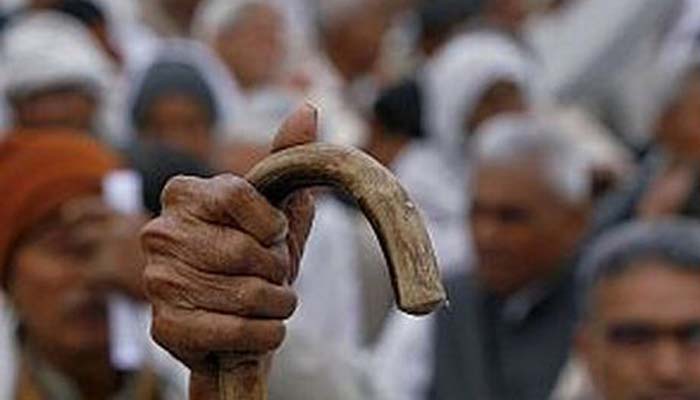 The village panchayat is reported to have issued a brutal diktat that eventually led to the man being killed. First there were the 'purification rituals' that he was forced to undergo: forcibly made to travel to the 'Sangam' (of the Ganga and Jamuna) at Allahabad; tonsure his head, compelled to organise two community meals and charged a fine of Rs 500.
It was on December 9, that the calf of a cow was found dead on his farm with an empty bottle of rat poison lying nearby. The panchayat is said to have summoned Lodhi and asked him to atone for his "sin" of allegedly leaving a bottle of poison open.
Lodhi's son Dariyab claimed his father had to undergo a series of "purification" rituals. "First, he had to travel to Allahabad to take a holy dip at Sangam and tonsure his head. When he returned, he organised two community meals and paid a fine of Rs 500," Dariyab said, accusing three panchayat men of ordering further "punishment".
Two days ago, Karan Lodhi, Gondi Lodhi and Mardan reportedly asked the farmer to stand on one leg. Dariyab said he repeatedly pleaded with the three men to reduce the punishment but was overruled.
"My father was himself keen to undertake the punishment as he had been feeling low since the calf died. After three hours of suffering and constantly changing legs, he fainted. He was taken to hospital where doctors declared him dead on arrival," Dariyab said.
Sub-inspector Pradip Saraf who is investigating the case, said a complaint had been lodged against unknown persons under Section 174 of the CrPC (death under circumstances raising a reasonable suspicion).
Dariyab's statement has been recorded. Once the autopsy report is out, action will be taken against those found responsible for the death, Saraf said.
Dariyab said village elders, who traditionally raise cows and trade in dairy products, had summoned the caste panchayat. It reportedly held the farmer responsible for the calf's death and directed him to take a "prayaschit snan" (bath for atonement), tonsure his head and host a lunch for community members.
Abiding by the diktat, the farmer went to Allahabad on December 13 with Dariyab and hosted two meals for villagers. "Although we thought that the matter was over, the three men of the Lodhi clan ordered further punishment which caused his death," Dairyab alleged.

The cause of Har Singh Lodhi's death, in Bada Malhera village of Chhattarpur district two days ago, is yet to be established. "We have registered a case and ordered a post-mortem," inspector Dharamjit Singh Patel said.