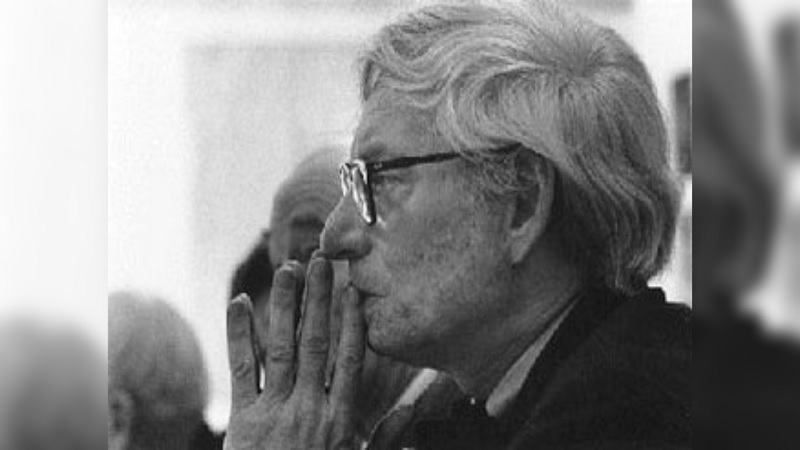 Image Courtesy: deccanherald.com
The family of legendary American architect Louis Kahn has written to the Indian Institute of Management – Ahmedabad (IIM-A) in wake of a recent controversy surrounding the institute's decision to demolish dormitories designed by Kahn.
Kahn, an important modern architect from post-World War II United States, was known for his monumental and brutalist style while highlighting the materials involved in a building's construction. The dormitories at IIM (A) have natural light, ventilation and exposed brick facades. They are spacious and uncluttered.
The recent decision had already sparked wide outrage among architects and the design community, especially given how restoration work on the dormitories, the Vikram Sarabhai Library and other buildings on the property by Mumbai-based architectural firm Somaya and Kalappa Consultants was already drawing much praise. In fact, last year, the library restoration work won the firm a UNESCO Award.
Professor Errol D'Souza had justified the move to demolish the remaining dormitories instead of restoring them claiming it was necessary to accommodate 800 students instead of the current provision for only 500. Moreover, there have been complaints of leakages and even structural damage due to the 2001 earthquake.
Now Kahn's children; Sue Ann Kahn, Alexandra Tyng and Nathaniel Kahn have written to D' Souza saying, "The buildings in question are the heart of our father's universally acknowledged masterpiece at IIMA. We urge you in the strongest possible terms to reconsider this decision."
The letter further says, "The Kahn dormitory buildings are magnificent works of art in their own right. There could be many ways to reimagine their uses if you are open to exploring the possibilities. For example, they might not all have to remain as dormitories. The exterior walls are loadbearing, and interiors could be sensitively reworked to suit alternative needs and uses."
The complete letter may be read here:
Amir Rizvi, an alumnus of National Institute of Design (NID) Ahmedabad feels that the move is hasty and completely unnecessary. He says, "I am dumbfounded! As design students, these monuments were a very important learning heritage for us. Students from across the globe travel to Ahmedabad just to study these architectures. Ahmedabad is probably the world's only city which has diverse ancient architectural heritage along with the modern architecture monuments designed by Le Corbusier, Louis Kahn, Doshi and Charles Correa."
Rizvi feels there are greater forces at play here. He says, "I see a clear systematic pattern to demolish all Nehruvian icons and heritage by the government. IIM's architecture is not only the architectural masterpiece but it also promotes 'meeting & socialising'. This government has already demolished Nehru Pavilion in Pragati Maidan which represented Nehru's ideals of inclusive growth and democracy."
A heartbroken Rizvi further laments, "Overall it reminds me of Mirza Ghalib's anguish in his letters describing how the iconic heritage was being demolished by the triumphant East India Company.
This is a classic case of Iconoclasm, which is the social belief in the importance of the destruction of icons and other images or monuments for religious or political reasons."
After much outrage, the bids to demolish and reconstruct the dormitories appear to have been temporarily placed on hold.
Related:
Modi Govt Demolishes Hall of Nations
BV Doshi wins prestigious Pritzker prize