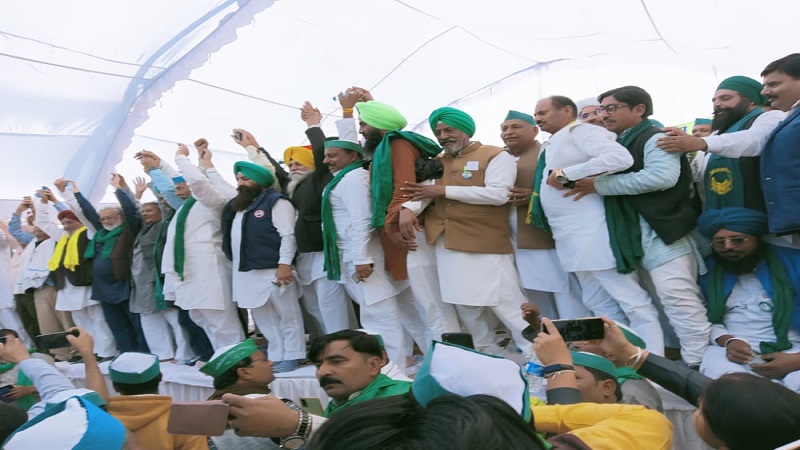 Reminiscent of the September Mahapanchayat, large delegations of farmers travelled to Lucknow, Uttar Pradesh on November 22, 2021 to join the first mass mobilisation of peasants since the repeal of the three farm laws.
On Monday, farmers group Samyukta Kisan Morcha (SKM) leaders assembled in the city's Eco Garden along with a sea of farmers from various states. Speakers congratulated farmers on what they called "the first victory" of the struggle when Prime Minister Narendra Modi conceded to withdrawing the forcibly-passed laws.
"The government is giving too little even now, even though there were several demands on the table," said SKM leaders in a joint statement.
They reminded the government that authorities were yet to respond to other crucial demands like the legal guarantee to Minimum Support Price (MSP), withdrawal of Electricity (Amendment) Bill 2021, dismissal of penal provisions in the Delhi air quality regulation and related Act. Further, the SKM also demanded that FIRs against farmers be withdrawn, Union Minister Ajay Mishra be suspended and arrested for his role in the Lakhimpur Kheri killings, and martyr families be compensated and rehabilitated.
Since the Mahapanchayat took place in UP, families of farmers martyred in the October 3 killings were brought on the stage and felicitated. All leaders called for strict action against Mishra for a fair trial in court.
"We will show this government the same strength during the UP 2022 elections that we showed in Punjab earlier," said SKM leader Darshan Pal.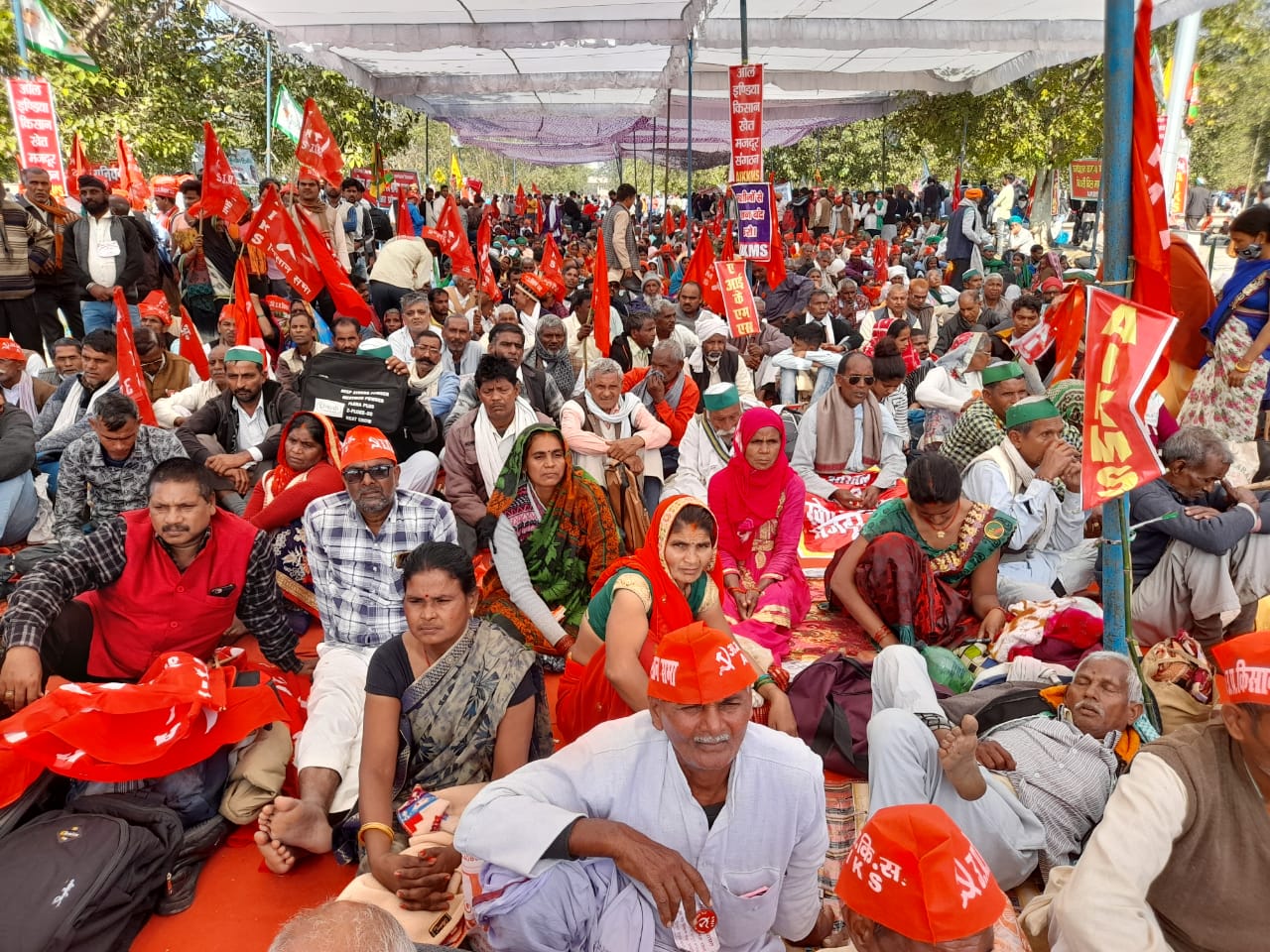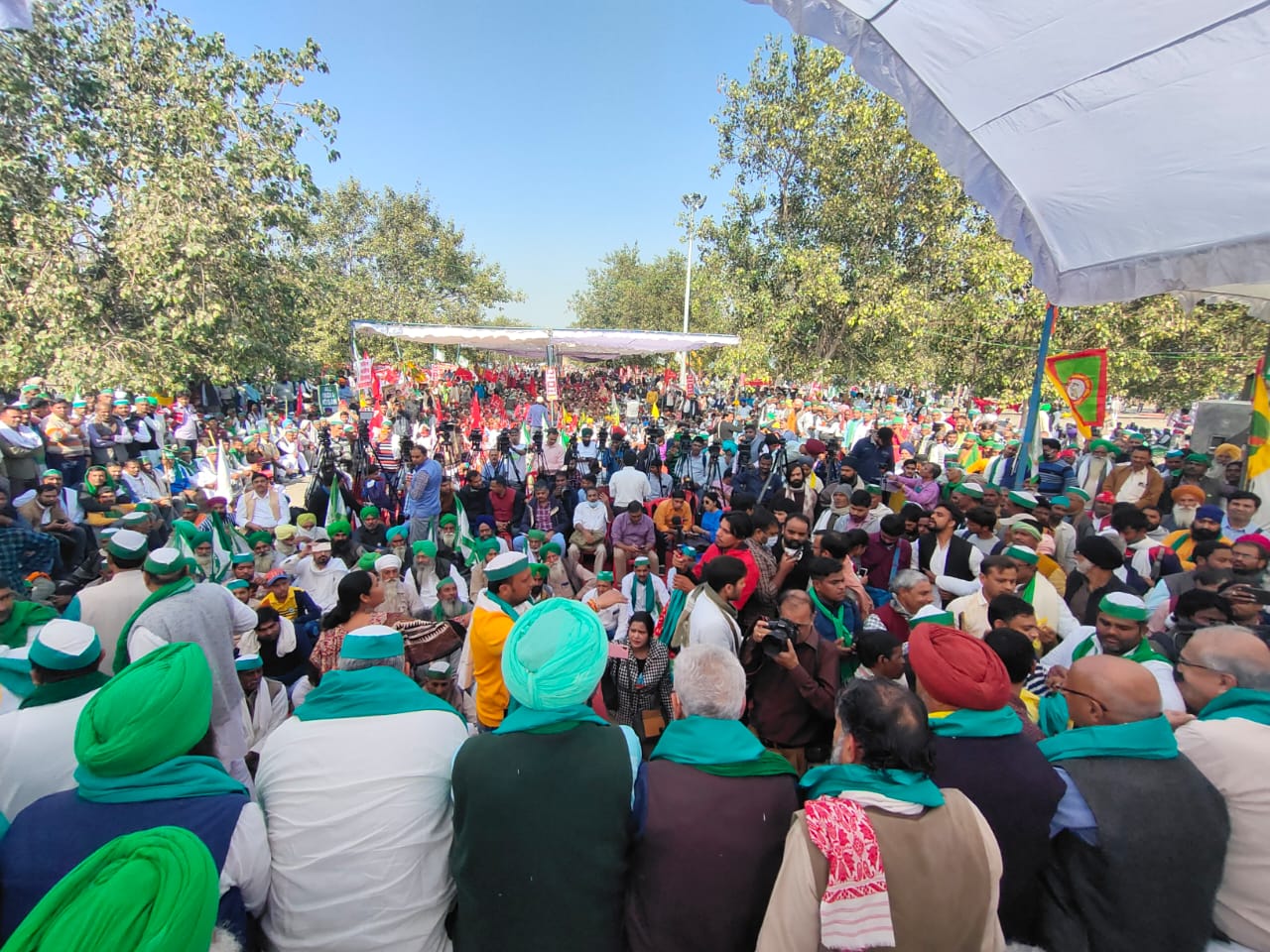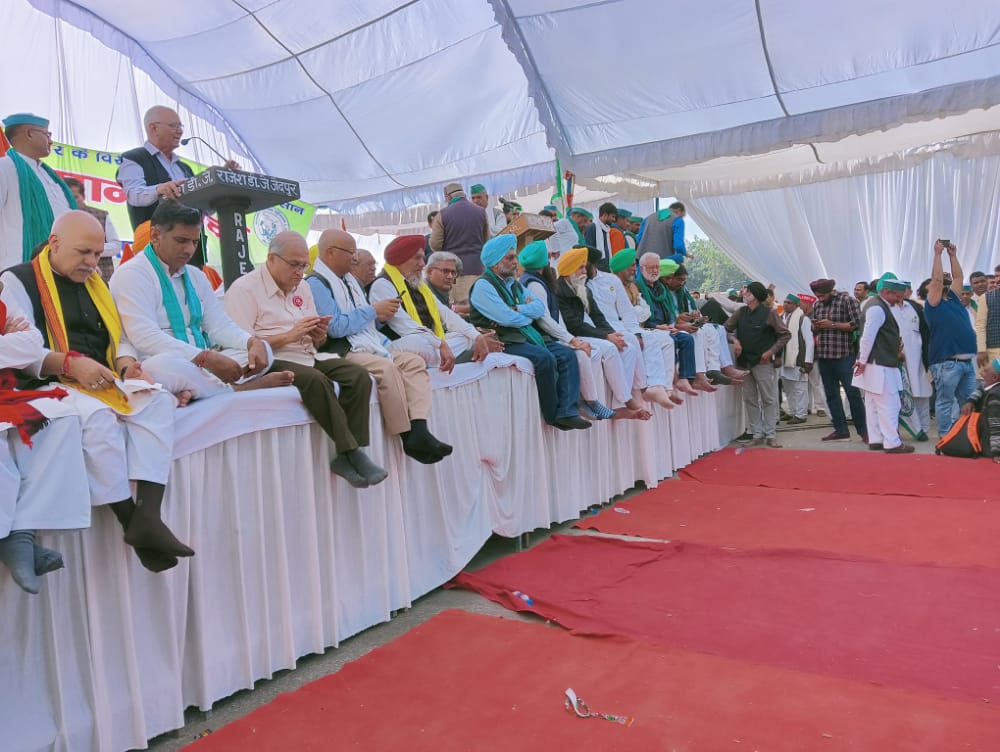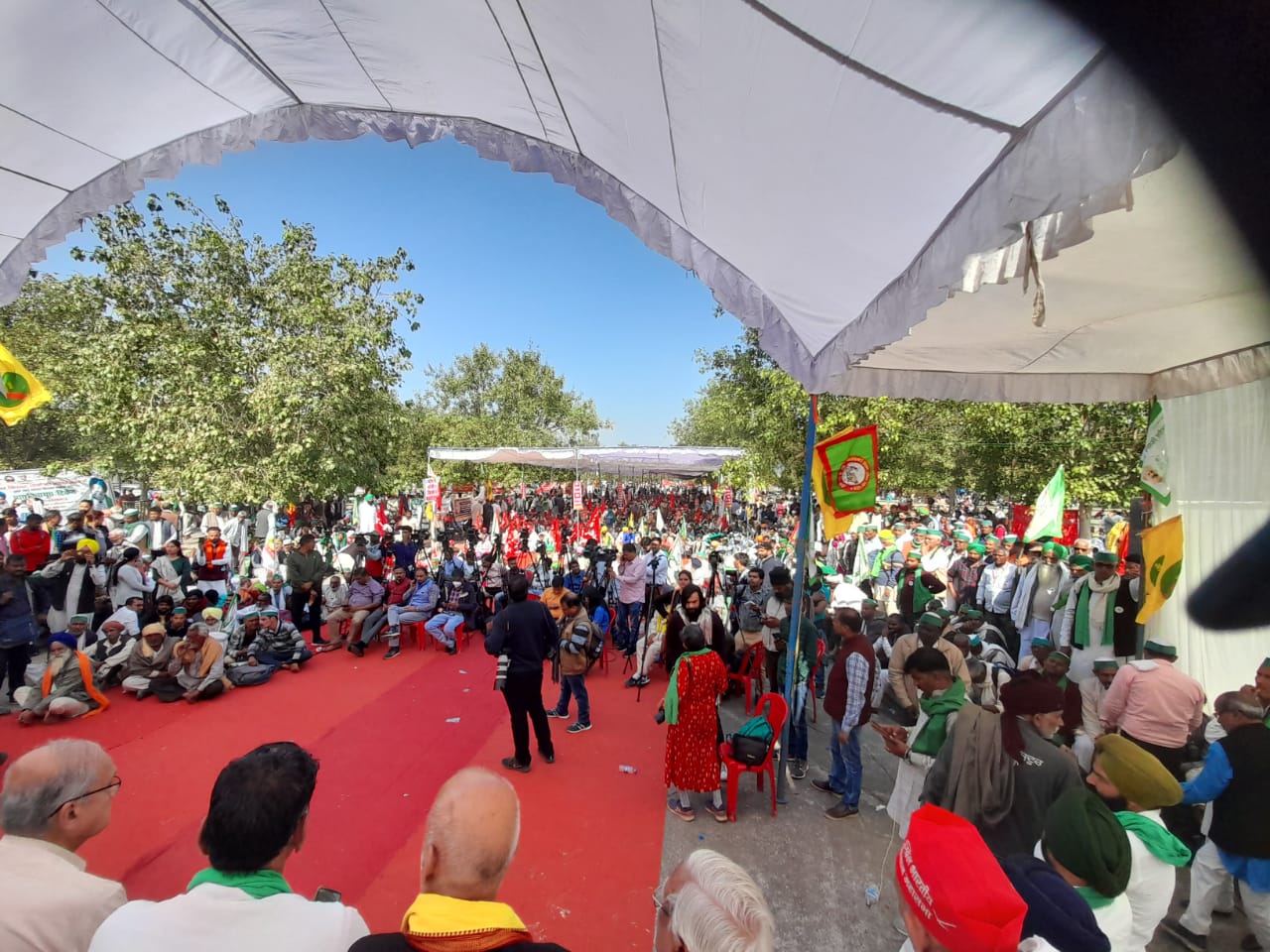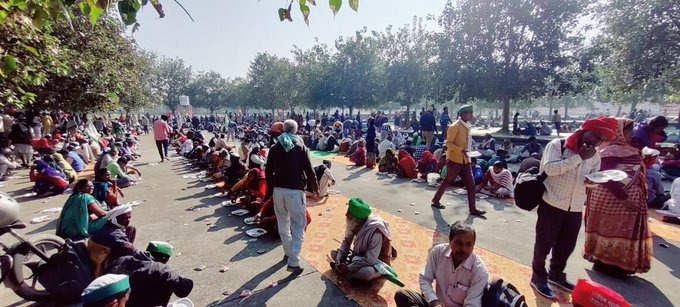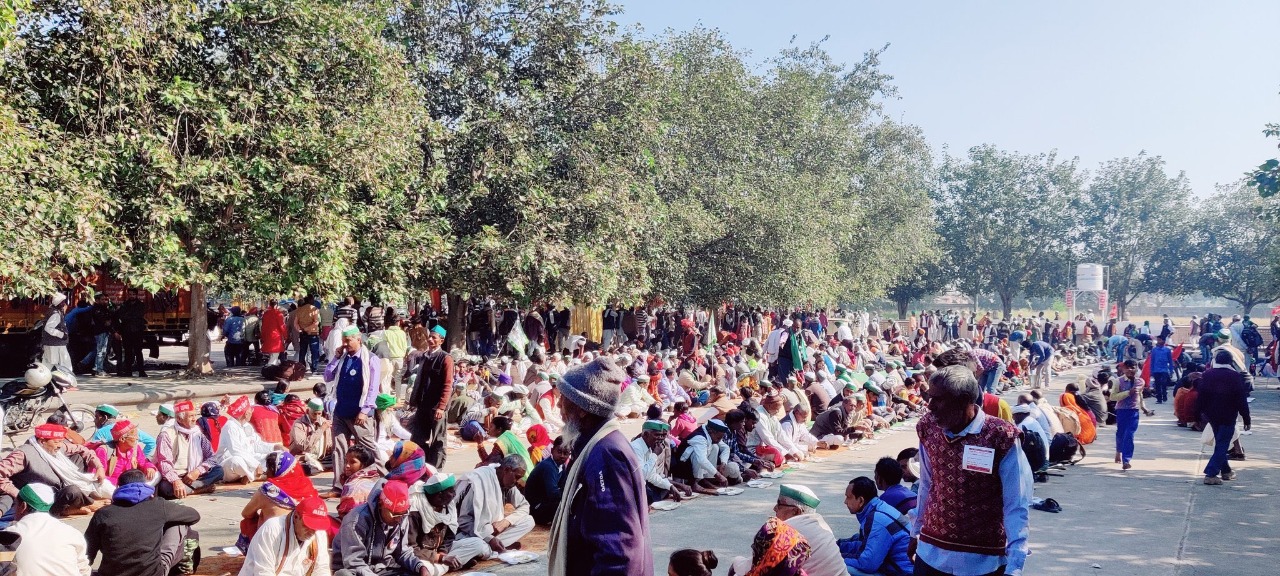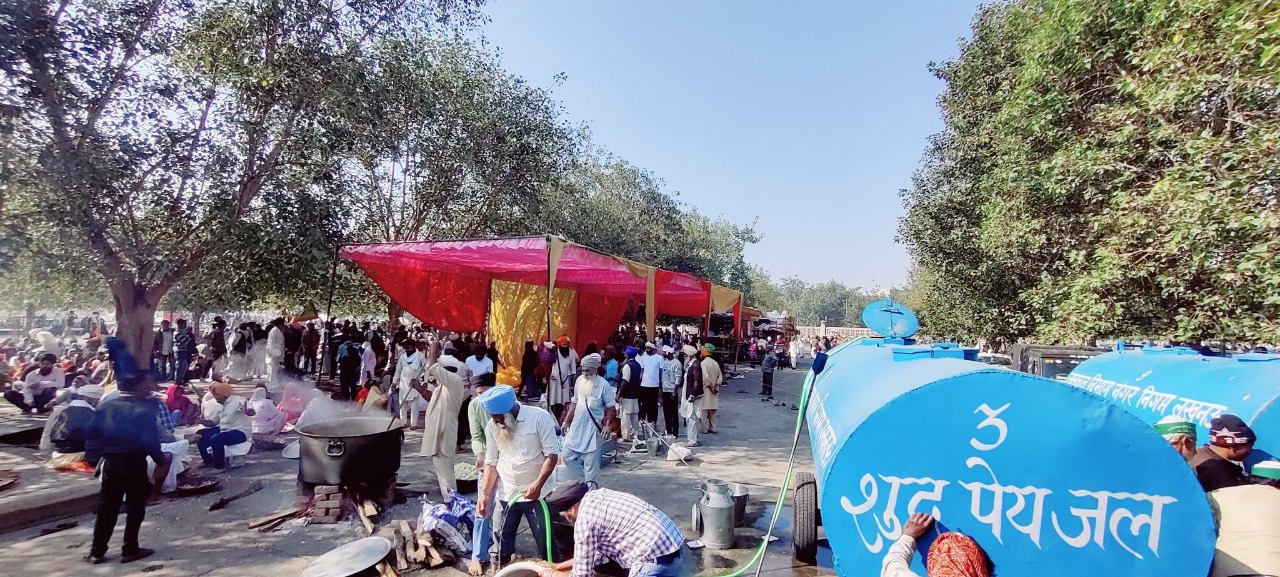 He and other leaders also voiced the concerns of sugarcane farmers who are yet to be paid their dues by the state government. Farmer leaders noted that support of political parties and civil society groups continues to amplify SKM demands.
Reminding the struggle to be a movement of India's masses, the SKM also expressed condolences for the demise of the National Fishworkers Forum (NFF) Chairperson Narendra Patil on Monday. The struggles of fishers and fishing communities all over India, acknowledged the SKM.
Meanwhile, Singhu border farmers welcomed Karnataka's K. Nagaraj who walked 5,100 kms for 185 days, in a solo padayatra from MM Hills for farmers. He covered 31 Karnataka districts before heading to Delhi. Throughout the journey, he spread the message of protesting farmers everywhere. Similarly, Jagdish Singh cycled from Amritsar to Lucknow to attend the Lucknow Kisan Mahapanchayat.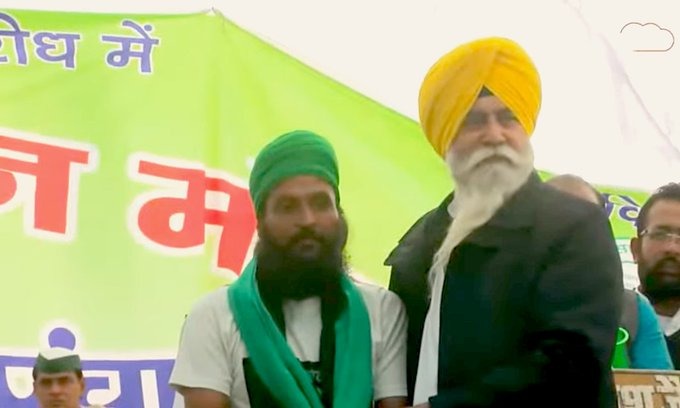 Related:
Welcome repeal of laws but other demands pending: SKM to PM Modi
Farmers struggle to continue until all demands are met: SKM
Will repeal of Farm Laws help BJP win UP, Punjab, Uttarakhand elections?
SC appoints retired P&H HC judge Rakesh Jain to monitor Lakhimpur Kheri probe
New farmer suicide data showcases continuing social inequalities