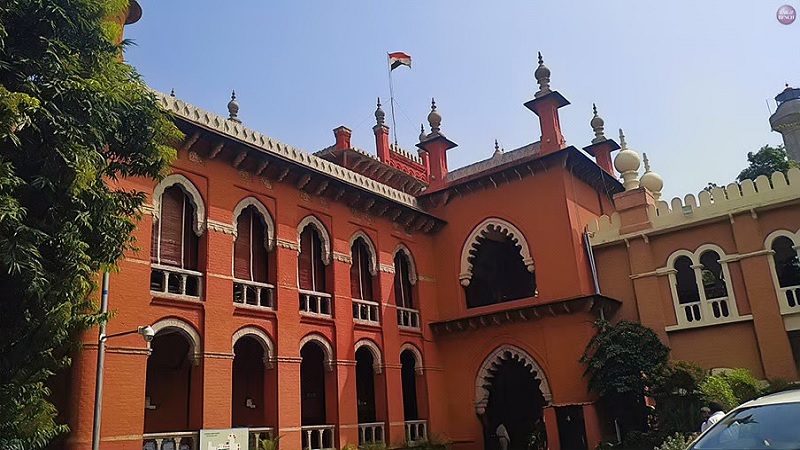 Image Courtesy:barandbench.com
The Madras High Court was hearing a petition calling for a court-monitored probe into whether the Bharatiya Janata Party (BJP) has been illegally using Aadhaar data of voters in Puducherry to gain political mileage.
Calling it a "matter of serious concern", Chief Justice Sanjib Banerjee and Justice Senthilkumar Ramamoorthy directed the Election Commission to "look into this allegation immediately and with the degree of seriousness that it deserves."
The Bench sternly remarked, "A matter of serious concern has been reported by the petitioner that a prominent political party apparently has access to personal records of citizens to undertake a political campaign. It will not do for the Election Commission to pass the buck in this case and say that the cyber-crimes division is conducting an investigation."
Allegations
According to Bar & Bench, the petitioner, A. Anand, President of the Puducherry State Committee of the Democratic Youth Federation of India, alleged that Puducherry residents had started receiving messages from BJP Puducherry with an invite link to join WhatsApp groups, that were later found to have been run by persons in other BJP-ruled States.
The plea filed by him stated that the Puducherry BJP Unit had gained unauthorised access to the personal data of the residents of Union Territory of Puducherry from the Aadhaar UIDAI database and has been illegally using the data for its own political motive, as per a LiveLaw report.
Anand also reportedly stated that, after he received such a message himself, he contacted the WhatsApp group administrator and enquired how the mobile numbers were obtained. The administrator told him to approach the BJP Puducherry Party office and on being asked why the petitioner's name was added to the group, the administrator is alleged to have replied that there are WhatsApp groups for around "952 booths" in Puducherry and that all voters were being added in the WhatsApp Groups.
The plea reads, "Being the ruling party at the centre, BJP has misused its seat of power and indulged in identity theft under section 66 of the Information Technology Act, 2000, clearly in breach of the fiduciary duty it owes towards its subjects i.e., the general public. The said offence is committed with an intention to threaten the security of the country, leading to the offence of cyber terrorism under section 66F of the Information Technology Act, 2000", reported LiveLaw.
According to Bar & Bench, he also alleged that he received a spam call, wherein the caller clearly gave the petitioner's name, the booth and the constituency in which he is supposed to vote. He said that he was shocked to find out from others that this was only being done with persons who had numbers linked to Aadhaar. He submitted that the electoral data shared with the Chief Electoral Officers do not contain mobile numbers, but rather only the names and photos of voters.
The Madras High Court Bench has called for a report in this matter today, on March 26, 2021.
The order may be read here:
Related:
SC to hear plea seeking stay on the sale of electoral bonds on March 24
Battleground Bengal: Unprecedented action by ECI