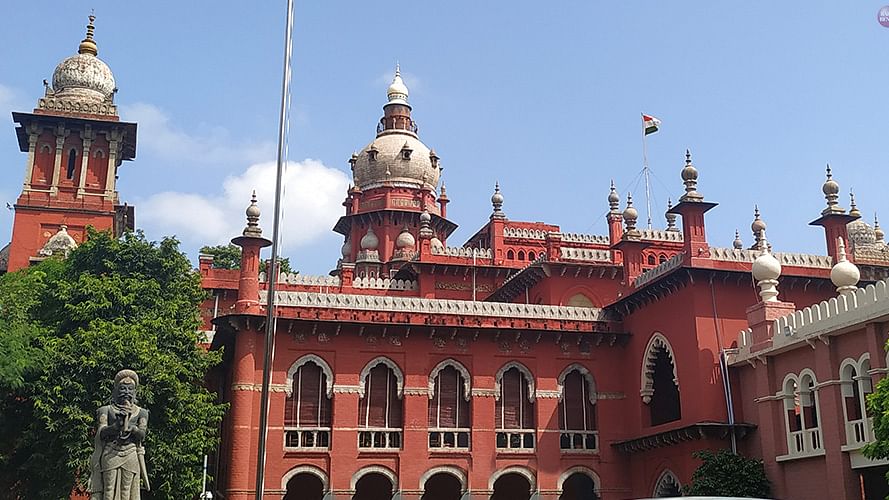 "The report of an expert body after a detailed study cannot be dumped just because a handful of persons are opposed to this very idea of recognising persons belonging to the Community," Madras High Court said, expressing its "dismay and anguish" on the removal of the National Council Of Educational Research And Training (NCERT) Report on gender non-conforming and transgender children. The report titled 'Inclusion of Transgender Children in School Education: Concerns and Roadmap' was taken down from the NCERT website within hours of its publishing, allegedly due to "external pressure".
The Madras High Court was firm in its critique and stated that it was "unable to understand the need for such a knee jerk reaction within hours of the material getting uploaded on the website. If someone really had a grievance, the same should have been addressed in a proper manner through proper consultation and meetings, and no one can be allowed to arm twist a State- run council into forcibly withdrawing a material that came out after a long study by a committee."
According to a report in Live Law, the HC while examining compliance reports filed following its June 7 guidelines in a judgment to ensure the protection of LGBTQIA+ persons in consensual relationships from police harassment, the court had "appreciated NCERT for formulating an action plan to accommodate gender non-conforming children. Steps were also devised for widespread sensitisation of teachers, and the sensitisation of parents and students through those teachers as well" and observed in the order that this was an "important and very vital step since it is the teacher who acts as a bridge between the parent and the chil." The court noted that while NCERT published the research material on its website, it met with backlash, "It is quite unfortunate that such an important development was nipped in the bud.This development only reminds this Court that a continuous follow-up is required to bring in changes in the prevailing education system."
The court has also asked NCERT to submit a recommendation based on the report of the erstwhile committee on the next date of hearing, stated the news report, adding that the HC reasoned, "The report of an expert body after a detailed study cannot be dumped just because a handful of persons are opposed to this very idea of recognising persons belonging to the Community. In a democratic country like India, discussions and consultations must form the basis for any policy and pressure tactics cannot be allowed to shut down any policy, and if such an attitude is encouraged, it poses a greater danger to the fabric of this nation. This Court therefore expects NCERT to come up with a status report on this issue before the next date of hearing." The NCERT has been asked to submit the status report on December 23.
The news report added that HC appreciated Tamil Nadu Government and DGP for moving forward with the draft amendment proposal to Tamil Nadu Subordinate Police Officer's Conduct Rules. The proposed Rule 24-C "will be effectively instrumental in ensuring that the Community does not suffer harassment at the hands of any police officer." It endorsed the formulation of a Transgender Policy remarking that "directions can be given to use a standardised guide containing the words and expressions to be used by the press and media while addressing persons belonging to the Community."
Why did NCERT remove the report?
The report was a teacher-training manual towards increasing the inclusion of transgender children in school education. According to a report in The Federal, the manual proposed creating gender-neutral toilets in schools, gender-neutral uniforms or allowing students to wear clothes they were comfortable in and shun practices that segregate children on the basis of gender. It also suggested that teachers "talk to students about puberty blockers that don't allow the body to grow normally by blocking hormones (testosterone and estrogen)." It also suggested that teachers include terms like "biological sex, gender expression, gender identity, sexual orientation, intersex persons, cisgender, transgender, gender incongruence, gender dysphoria, gender affirmation, gender queer and non-binary among others."
However, as soon as it was published on the NCERT website earlier this year there was outrage over it. Firstpost published a report on it and its tweet highlighting this report received severe backlash. Platforms including right-wing blog website OpIndia raised objections, others outraged over the use of the term 'caste patriarchy', which was called an 'insult to Hinduism'. The National Commission for Protection of Child Rights (NCPCR) took suo motu cognisance of a complaint filed, and on November 2, sought rectification of "anomalies" in the document from the NCERT, "within a week."
The manual, reportedly "coordinated by Poonam Agrawal, professor and former head of the department of gender studies of NCERT, involved contributions from Mona Yadav, professor and head of the department of gender studies, NCERT; Mily Roy Anand, professor in the department of gender studies, NCERT; Rajesh, professor in the department of adult and continuing education and extension, University of Delhi; L. Ramakrishnan, vice-president of Solidarity and Action Against The HIV Infection in India (SAATHII); Bittu Rajaraman-Kondaiah, associate professor of biology and psychology at Ashoka University; Manvi Arora, independent researcher; Priya Babu, managing trustee at Transgender Resource Centre, Madurai; Vikramaditya Sahai, associate at the Centre for Law and Policy Research (CLPR), Bengaluru; Astha Priyadarshini, Junior Project Fellow; and Pawan Kumar, DTP operator," was simply pulled down from the NCERT's website.

Related:
SC Collegium recommends elevation of first openly gay judge to Delhi HC
Madras HC bats for LGBTQIA+ again, issues more directions to police, media
Purge incorrect, derogatory references to LGBTQIA+ persons: National Medical Commission
Have publishers Penguin censored, stalled Varavara Rao's next book?
False history for a nation is like a false memory for an individual: Prof. Irfan Habib