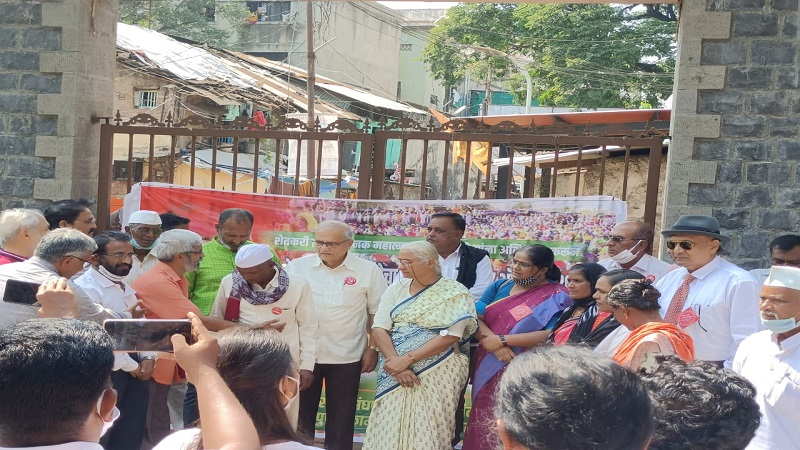 Maharashtra's farmers began a state-wide kalash yatra from Mahatma Jyotirao Phule's house in Pune on October 27, 2021 to honour farmer martyrs who died in Lakhimpur Kheri recently.
In answer to farmers group Samyukta Kisan Morcha's (SKM) call for state-level Kalash Yatra or march carrying ashes of farmer martyrs, Maharashtra peasants charted an intricate circuit in the area. The procession will visit at least one district every day until November 18.
On Wednesday, around a thousand farmers started the procession after a joint meeting of farmer leaders at Hamal Bhawan in Pune.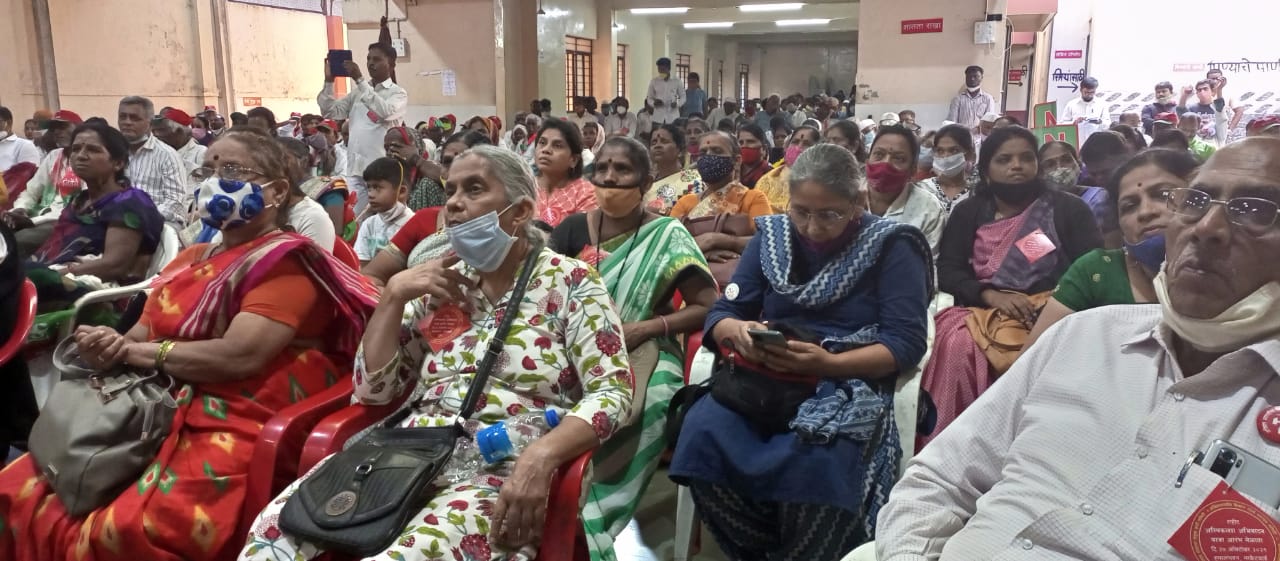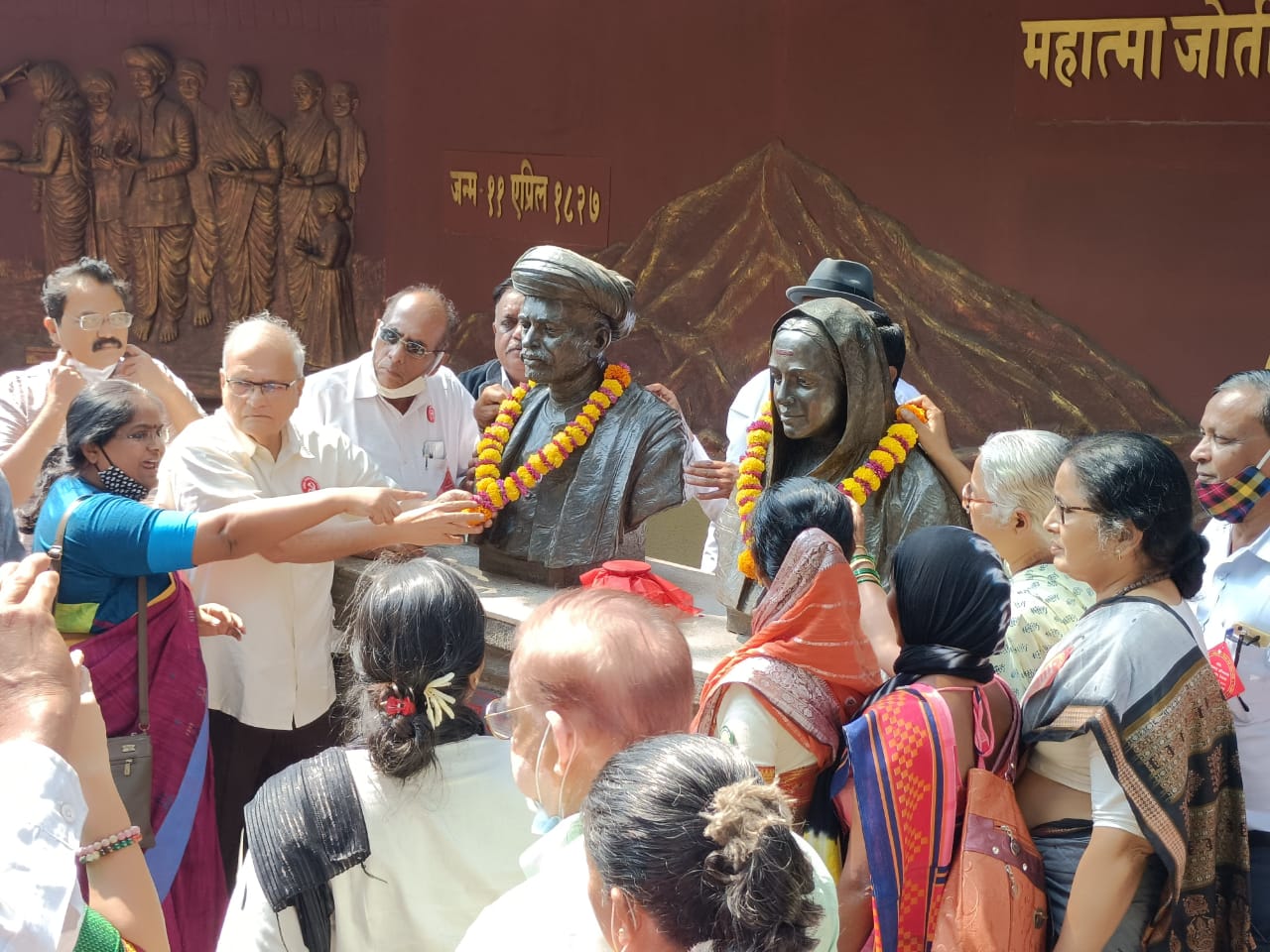 On the final day, farmers will assemble at the Hutatma Chowk in Mumbai which commemorates the martyrdom of 106 workers and peasants of the Samyukta Maharashtra movement. The yatra will pay homage to other monuments of historical figures like Chhatrapati Shivaji Maharaj, Dr. Babasaheb Ambedkar – the architect of the Indian constitution – and martyr Babu Genu, who laid down his life while protesting the import of British cloth in India. The yatra will end with a peasant Mahapanchayat at Azad Maidan.
"During this time, all All-India Kisan Sangharsh Coordination Committee [AIKSCC] organisations will organise their own independent kalash yatras in their spheres of influence in Maharashtra. Hundreds of public meetings and press conferences will be held in all districts," said State General Secretary Ajit Nawale in a press release.
The yatra also honours the 650 martyrs of the ongoing farmers struggle that will soon complete a year of protest at Delhi borders. Members reinforce SKM demands to immediately dismiss and arrest Minister of State for Home Affairs Ajay Mishra for allegedly causing the murder of Lakhimpur Kheri farmers.
Related:
Lucknow Mahapanchayat postponed to November 22
Ghazipur farmers clear roads, demand police do the same
Farmers remain resolute in face of repeated attacks
Is Nihang leader Baba Aman closely connected to Agriculture Minister Tomar?