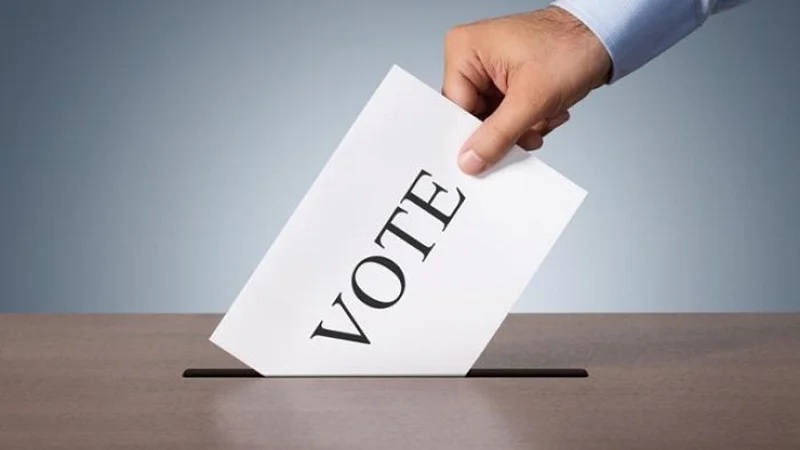 Image Courtesy:freepressjournal.in
The Uddhav Thackeray-led Maharashtra government could bring back ballot papers for voting in the state. However, they will exist alongside instead of replacing the current Electronic Voting Machine (EVM) system. The government is likely to introduce a Bill to this effect in the Budget Session of the state assembly.
Assembly Speaker Nana Patole told News 18, "If the draft is ready, the bill can be introduced in the coming budget session."
Hindustan Times reported that in response to an application by one Pradeep Uke of Nagpur, a meeting to discuss the possibility of reintroducing ballot papers was held at Vidhan Bhavan where apart from Patole, State Medical Education Minister Amit Deshmukh, the state's chief electoral officer Baldev Singh and others were also present.
It is also important to note, that even if the Bill is passed, ballot paper-based elections can only be conducted for state legislature and local self-government elections. All alliance partners of the Maha Vikas Aghadi (Shiv Sena, Congress and Nationalist Congress Party) are reportedly keen to bring in the legislation, reports News 18.
Over the years several concerns have been raised by activists, advocacy groups and Opposition parties about the vulnerability of EVMs. Even after the introduction of Voter Verified Paper Audit Trail (VVPAT), the concerns haven't abated, in fact they appear to have grown.
According to a recent report titled An Inquiry into India's Election System: Is the Indian EVM and VVPAT System Fit for Democratic Elections? published by the Citizens' Commission on Elections (CCE), the following lacunae have been found in the EVM-VVPAT voting system:
The ECI does not appear to safeguard against the possibilities of 'side-channel attacks', i.e. hacking electronic devices through electromagnetic and other methods.

Even the 'software guard extensions' of sophisticated Intel processors have proved vulnerable to interference and tampering.

Just a few EVMs can swing election results for a constituency.

That the processor chip in the EVM is only one-time programmable is also in doubt.

In fact, latest EVMs use the MK61FX512VMD12 microcontroller supplied by an US based multinational, which has a programmable flash memory.
The report has raised concerns about VVPAT saying, "The ECI's VVPAT system is not truly voter-verified because it does not provide the necessary agency to a voter to cancel her vote if she thinks it has been recorded incorrectly. Also, in case the voter raises a dispute, there is no way for her to prove that she is not lying. As such, penalizing a voter in such a situation is not correct."
Although assembly elections are not due in Maharashtra this year, they are scheduled to take place in April-May in Assam, Kerala, Puducherry, Tamil Nadu and West Bengal. It remains to be seen if any of these states/union territories will follow in Maharashtra's footsteps.
Related:
CCE report raises concerns about EVM-VVPAT voting
The EVM Conundrum: Concerns over EVMs not invalid, must be addressed
ECI Silent on Serious Irregularities in May 2019 Gen Election: Constitutional Conduct Group