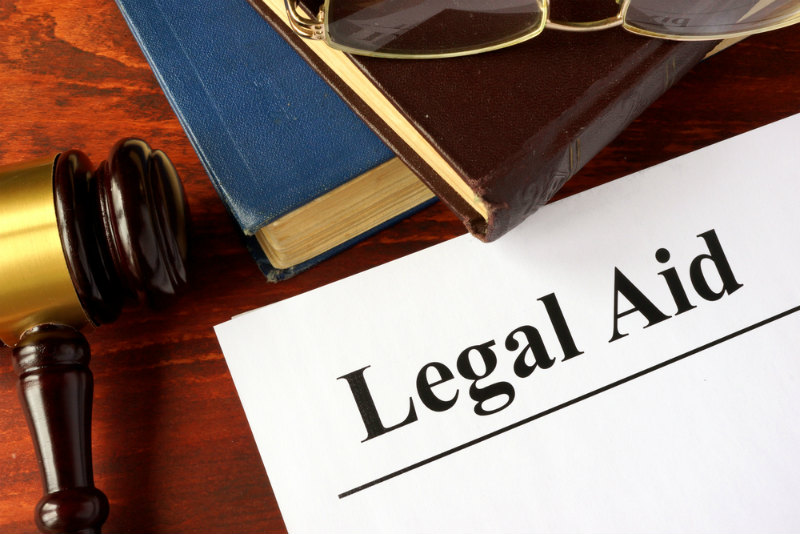 The India Justice Report (IJR) in its second edition released recently, found that Lok Adalats were able to settle pre-litigation cases with much success at the national level. As per the report, states have started utilising state funds for improving legal aid services but the goal is yet to be met as the area coverage of legal aid clinics in rural areas remains to be bleak.
The report, supported by Tata Trusts, has been brought together by Centre for Social Justice, Common Cause, Commonwealth Human Rights Initiative, DAKSH, TISS–Prayas, Vidhi Centre for Legal Policy, and How India Lives.
The success of legal aid in the country is an indication of access to legal systems and to justice for the people, especially belonging to marginalised sections as they are unable to afford legal services. Improving the delivery of legal aid is essential for getting doorstep justice for all. Commonwealth Human Rights Initiative's status report on legal aid, released in 2018 suggested that almost 80% of India's population is eligible for free legal aid. If such an enormous population depends on the state for legal aid, it is necessary that legal services provided by the state are adequate, up to the mark and accessible to the public.
There has been a significant increase in the number of beneficiaries with over 12 lakh persons receiving legal aid and advice in 2019. However, legal services institutions remain affected by a lack of infrastructure, uneven human resource distribution, poor utilization of central funds and an inability to effectively harness Lok Adalats to ease the burden on the judiciary, says the report.
In providing legal aid, Maharashtra ranked first in IJR's 2020 rankings, with a score of 6.90 out of 10, moving from the 5th position in IJR 2019 while Uttar Pradesh maintained its last position, with a score of 2.54 out of 10. As of March 2020, there are 669 district legal services authorities (DLSA). Arunachal Pradesh has sanctioned 5 DSLAs while having 25 districts and Uttar Pradesh has 71 DSLAs for its 75 districts.
Along with retainer lawyers, paralegal volunteers act as first responders for legal services institutions and connect local communities with the formal legal system while providing counselling and assistance with legal documentation. However, 25 states/UTs have seen a drop in the number of paralegals and overall their numbers have dropped 26 per cent from last year's figure. In Himachal Pradesh the number of paralegals plunged from 5,700 to 270 which amounts to just 4 paralegals per lakh population. In Odisha they have 5 paralegals per lakh population.
Women in legal aid
As of March 2020, 145 DLSA secretaries or 28 per cent were women with Tripura having the highest share of women secretaries at 66% followed by Andhra Pradesh at 58%. The presence of a large number of women among legal services providers is also important for reaching out to a section that traditionally faces sociocultural barriers in accessing legal services, states the report.
Training
Effective legal aid comes from well trained legal service providers and between April 2019 and March 2020, only Haryana, Punjab and Odisha provided training to all their lawyers at least once, while Meghalaya and Goa did not conduct any training in that period at all.
Budgetary spends
Legal aid activities receive contributions from both the National Legal Services Authority (NALSA) and the state's own budget. NALSA funds go towards legal services activities, such as representation, Lok Adalats, counselling, legal advice and legal awareness. States' funds are generally expended on staff salaries, office expenses and other infrastructure needs.
Nationally, utilisation of NALSA funds improved from 70.7 per cent to 94.2 per cent, while for large and mid-sized states, it moved from 77.13 percent to 96.07 percent, compared to 2019. Uttar Pradesh, Haryana, Uttarakhand, Rajasthan, Punjab, Kerala, Tamil Nadu utilised more than 90% of their NALSA funds. It is pertinent to note that NALSA's budget fell from 150 Cr for 2018 – 2019 to 100 Cr for 2020 – 2021.
Legal aid clinics
NALSA (Legal Services Clinics) Regulations, 2011 suggests that there should be one legal aid for maximum 6 villages. Per the report, in March 2020, there were 14,159 legal aid clinics for 597,617 villages or on average one clinic for every 42 villages. Kerala, with an average of about two villages per clinic, presently has the best coverage amongst large and mid-sized states. Uttar Pradesh had one clinic for 520 villages.
It is also necessary for every prison to have one legal aid clinic. Amongst large and mid-sized states, Gujarat has the most clinics—49 across 30 prisons—while Punjab has 26 clinics for its 24 prisons.
Lok Adalats
The Legal Services Authorities Act mandates every state to have permanent Lok Adalats (PLA). West Bengal remains the only large and mid-sized state that has no Permanent Lok Adalat. In 2019–20, these PLAs settled 1,17,850 cases compared to over 1.24 lakh cases in 2017–18, per the data. On the other hand, National Lok Adalats disposed of 52.8 lakh cases.
Punjab and Maharashtra were able to settle most number of cases at these PLAs with Punjab having 84% settlement rate and Maharashtra with 83%. Lok Adalats also play a very important role of settling pre-litigation cases, which not only reduces the burden of courts but also lets parties in dispute to resolve the issue in a speedy manner without having to wait for the court to decide, which could take many years.
Out of the total cases settled by National Lok Adalats, 52.79 per cent were pre-litigation cases. Bihar had a pre-litigation disposal rate of 90% i.e., it was able to dispose of 2.51 lakh pre-litigation cases out of a total of 2.8 lakh. On the other hand states like Andhra Pradesh, Karnataka and Chhattisgarh were unable to dispose of even 10 percent of the pre-litigation cases.
The complete report may be read here.
Related:
Jharkhand, Manipur case clearance rate of 100 per cent: IJR 2020
Faizan police brutality case: Delhi HC directs police to file affidavit on working CCTV cameras
Orissa High Court directs state to pay Rs. 5 lakhs for negligence causing custodial death