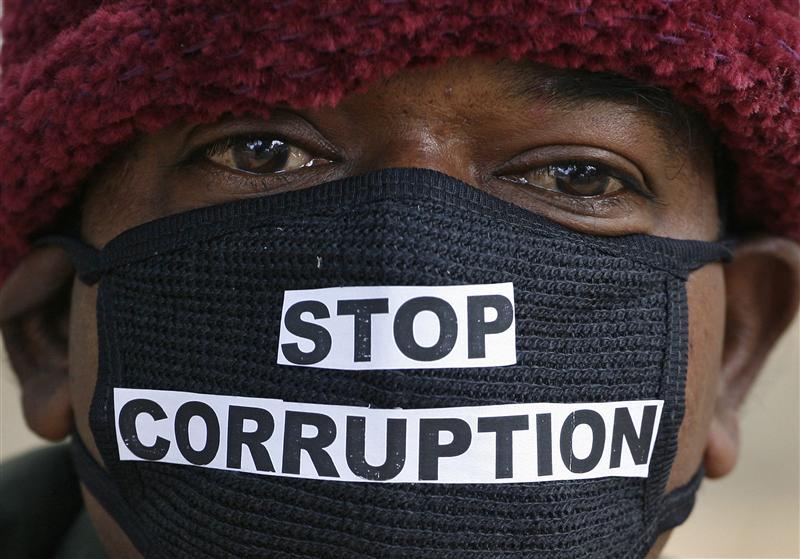 Former chief minister of Gujarat, Sureshbhai Mehta and senior rights activists in the state have demanded that the MB Shah Commission report on 14 serious cases and 14 allegations of corruption charges leveled against the Modi government in the state be immediately made public.

There is a deliberate conspiracy by the most powerful in the Gujarat government, aimed at striking at the roots of the democracy and full of fraudulent cheating, said Mehta and Gautam Thaker of the People's Union for Civil Liberties in Ahmedabad on March 8.

The points being made were:

— The MB Shah Commission Report has not been tabled in the Legislative Assembly for the last three years;
— The Governor is being kept in the dark about the contents of the report;
— The Report is not being made available to the public at large;
— The government has, on its own, given a 'clean chit' to itself.

The then Modi government, has been under fire for not appointing a lokayukta for many years, and had finally set up the committee headed by Justice Shah, a retired Supreme Court judge, to probe allegations of corruption in allotment of land to big industry, including the Tatas, Adanis and Ruias. In its notification, the state government had said "it is necessary in the public interest that the people of Gujarat must know whether there is any substance in the allegations… it is necessary to bring to the notice of the people of Gujarat as to what is the factual position in respect of each of the above allegations". But eight Assembly sessions have lapsed since the report was submitted and it has still not been presented in the House.
The detailed press release issued by the organizations Gujarat Social Watch, PUCL and Citizens for Democracy states that

"We demand to immediately place before the Legislative Assembly, Report of the Inquiry Commission, appointed under the Chairmanship of M. B. Shah, former Justice of Supreme Court of India, as per Notification issued on August 16, 2011 by the Legal Department of the Gujarat Government, to inquire into about 14 No. of corruption allegations leveled against the State Government. This Inquiry Commission was appointed under the Article 3 of the Inquiry Commission Act, 1952 of India and the six crore people of Gujarat have a right to know what is contained in that Report, especially with relation to the corruption indulged in by the Modi Government.
It was to avoid the appointment of the Lok Ayukta that the Modi Government had then hurriedly appointed the M. B. Shah Commission.

Foruteen allegations for which inquiry was entrusted to M. B. Shah Inquiry Commission include:
— Allocation of lands at much lower or throw away price, to industrialists including Adani, Ruiya and Ratan Tata,
— Scam related to fodder for animals
— Scam related to fortified flour issued to Anganwadis
— Scam related to the Gujarat State Petroleum Corporation,
— Scam related to the 'Sujalam Sufalam' Schemes.
"If the inquiry was entrusted to inquire into these scandals then do not the 6 crore people of Gujarat have a right to know about factual position?

"The Gujarat Government in its aforesaid Notification stated that "when strong opinion is emerging in the country against corruption in public life then, in the public interest of the people of Gujarat it is necessary for them, to know as to whether there is some substance in these allegations… it is necessary to bring to the notice of the people of Gujarat as to what is factual position in respect of each of the above allegation..".

"In spite of such clear statements pronounced at the time of appointing the Inquiry Commission, Modi Government and Anandiben Government of Gujarat have indeed maintained uncanny and ungraceful secrecy over this Report.

"The Modi Government has played the trick of hiding from public, the report that was obtained from the Inquiry Commission which was appointed for making facts known to the public in the larger interest of the people and same game plan is being resorted or replicated by Anandiben Govt. also. In this way, the State Government is violating constitutional protocol and 6 crore citizens of Gujarat are being kept in the dark. The State Government ought to table the Report of the Inquiry Commission upon receiving it but even after lapse of 8 sessions of Legislative Assembly, it has not been presented in the Assembly. Not only that, even the Governor has been kept in the dark by Modi and Anandiben Governments.

"In the public interest and for the sake transparency, State Government should make public this Report so as to keep the people informed as to what M.B. Shah Commission, reports on the 14 allegations of corruption. By not making public this Report, the State Government has committed a breach of public trust and thoroughly nullified principles of transparency and answerability or accountability, which form the basis of Indian Democracy.

"The Interim Report of M. B. Shah Commission was handed over to the Gujarat Government. on September 27, 2012. Initially this Commission had been asked to submit its Report by March 31, 2012 but the Commission did so about six months past the deadline.

"Thereafter, final report was handed over to the State Government by the Commission on November 6, 2013. The Interim Report was placed in the meeting of the cabinet of Gujarat State ministers and the same was approved in the cabinet meeting. Thereafter, on the same day itself, an announcement was made by Jaynarayan Vyas, as the spokesman of the Government, that M. B. Shah Commission has given 'clean chit' to the then Modi Government and that the Government had not indulged in any corruption at all.

"Here, it is worth noting that the day on which announcement was to be made on coming into force of code of conduct of assembly elections on the same day itself, announcement was made of having been given this clean chit. This is nothing short of cheating of the public at large. Until this date, Government has neither given this Report before the media nor even tabled it in the Legislative Assembly.

"Thus, the then Modi Government, by quoting out of context and by relying on this Report, had tried to en cash political gain prior to the Assembly polls and committed an act of cheating 6 crore people of Gujarat. No one knows as to whether final report of M. B. Shah Commission has been placed in the cabinet meeting of the Ministry of the State.

"When access to this Report was demanded through an application under the "Right to Information Act", the Public Information Officer of General Administration Department of the State Government had responded, on July 3, 2013 that this Report is with the General Administration Department of the State Govt. Whereas, in the year 2013, the present Chief Minister, Anandiben Patel had informed in the Legislative Assembly that the said Report is lying with the Governor.

"When an inquiry was made under R.T.I. Act, with the office of the Governor, then the Information Officer to the Governor had replied, on November 13, 2014 that this Report is not at all available with the Governor. Thus, the present Chief Minister, Anandiben uttered falsehoods on the floor of the Legislative Assembly and has also misled the Assembly. Moreover, it has been informed, in response to an application made under the R.T.I. Act, on November 14, 2014 that this Report has not even been received in the secretariat of the Legislative Assembly.

"As per Article 167 of the Constitution of India, responsibility lies with the Chief Minister that he should keep the Governor informed about administrative matters of the State but it appears that the then Chief Minister, Narendra Modi had not performed his duty of apprising the Governor about any information regarding this Report. The present Chief Minister is also following in the footsteps of the legacy of same grand vibrant and dynamic Gujarat !!!

"Thus, it clearly means that the Government is not willing to present M. B. Shah Commission Report in the Legislative Assembly nor does it want to give its copy to the people. If no corruption has been practiced in the Government. in the context of 14 different charges, then why is the Govt. so afraid of placing it before the Legislative Assembly?
"In our opinion, appointing an Inquiry Commission and thereafter not presenting its report before the public is a serious lapse (or crime) on the part of the Govt., since the expenditure of the Inquiry Commission is funded only by public money.

"Hence, in the interests of people of Gujarat, in the interests of democracy and transparency, we demand that the Report of M. B. Shah Commission should be tabled in the present session of the Legislative Assembly. "

References:
Push for Gujarat industry report; http://www.telegraphindia.com/1160309/jsp/nation/story_73593.jsp#.VuAdjX194_4