Shaking off the responsibility of the malnutrition deaths in tribal areas of the Maharashtra state, minister for woman and child development Pankaja Munde said on Thursday that wellbeing of children comes under the purview of the health ministry, reported Times of India.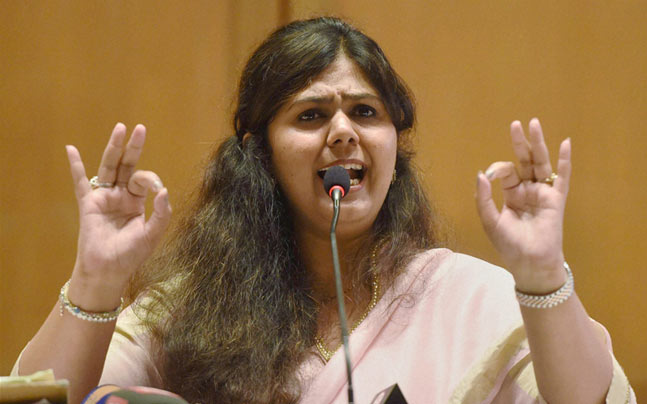 Image credit: India Today

"We handle nutrition, whereas children's deaths are under the purview the health department," she said during an informal chat with the media in Mantralaya.

However, health minister Deepak Sawant said, "I principally agree that children's death is the responsibility of the health department. But there are various factors to be considered. It's like when we issue a death certificate for cardiorespiratory failure, but what caused it? Was it hypertension or an associated lung disease that the doctor mentioned as cause of death."

Munde reportedly said that her department has finalised the nutrition policy, which has been signed by CM Devendra Fadnavis, and is now with Sawant, who'll submit his inputs. The policy focuses on improving the nutrition of pregnant tribal women and children up to three years of age. "We have finalised the nutrition policy after seven months of study. It is now with the special task force led by the health minister," informed Munde, reportedly.

Sawant said his department is working on the policy, which will be integrated and comprehensive. "It will be tabled before the cabinet soon," he added.

Girish Mahajan, minister for medical education, announced the state plans to improve condition of malnourished children and pregnant woman in tribal areas, especially in Palghar district. The pilot project has been started in Palghar district with the help of public health, woman and child welfare, tribal development and other departments, RSS branches and NGOs, as reported by TOI.