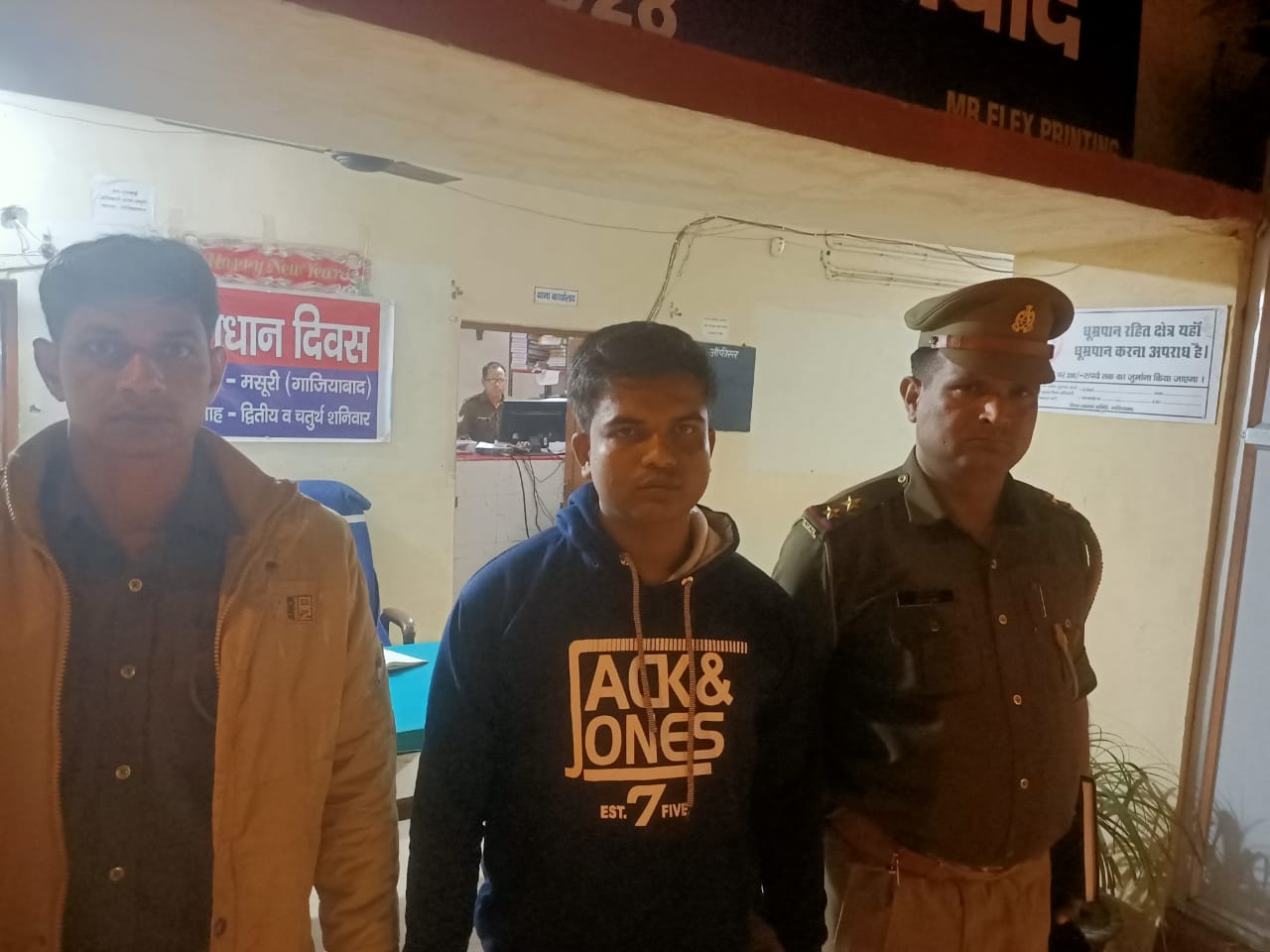 Image: https://twitter.com/ghaziabadpolice/
The Ghaziabad Police have taken action in a hate crime captured on video. Police were tagged on Twitter in a video where a Hindu man can be seen hitting a young Muslim boy for he entered Dasna Devi temple to drink water. Mohammed Zubair, co-founder of Alt news had shared the video on his twitter account and had tagged Ghaziabad police.
According to a instagram account (hinduektasanghh), A muslim kid was mercilessly beaten for drinking water in a temple.
Cc : @ghaziabadpolice @Uppolice pic.twitter.com/61ezNX0zMn

— Mohammed Zubair (@zoo_bear) March 12, 2021
The video was originally posted on Instagram by an account named @hinduektasanghh and in the caption of the video, the perpetrator, Shringi Yadav was tagged. The caption of the video was rife with foul offensive language targeting the young Muslim boy and in praise of Shringi Yadav who was assaulting the boy. Yadav first asked the person shooting the video to ensure that his and the boy's face should be clearly visible in the video, then he asks the boy his name and his father's name (both Muslim names). Then he asks the boy why he entered the temple and the boy simply responded that he went there to drink water and he was immediately met with blows from Yadav. Yadav kept slapping him, twisted his arm and dropped him to ground and started kicking him all over and even tried to kick him in his groin but the boy managed to shield it with his free hand. The boy in a muffled voice kept pleading "paani peene aaye the uncle" (I had only come to drink water, uncle) and the man shooting the video, towards the end tried to pacify Yadav and asking him to stop.
This is not just some isolated untoward incident that was shot by an onlooker. The fact that the perpetrator Yadav made sure that his video was shot, while he hits the vulnerable boy demonstrates the brazenness of this act and the drive of hardline Hindutva propagating men to establish their hegemony over the minority Muslims.
The Instagram account @hinduektasangh also posted that a case has been registered against Yadav so now everyone should donate money to help him fight the case. "Uss video me jo sher hai unpe case hua hai ab dekhte hai yodhao ko kitne paise milte hai" (A case has been filed against the 'lion' in the video,now let us see how much money 'a warrior' can gather). The post further says, "dekhte hai ab hindu sirf video dekh ke maze lete hai yaa yodhao ko daan bhi dete hai ya nahi" (let us see if Hindus only enjoy watching such videos or will donate money for such warriors as well).
A screenshot of this post was shared by Zubair on Twitter and he said the account was then found to have been deleted from Instagram after the video went viral.
The guy is collecting money money to fight the case ( not sure if it case was actually filed against him)
This guy has just deleted his account after the video went viral. pic.twitter.com/UeLyeSZFbj

— Mohammed Zubair (@zoo_bear) March 12, 2021
Within about an hour, Ghaziabad police responded to Zubair's Twitter post stating that they had arrested Shringi Nandan Yadav after taking cognisance of the said video and that proper action has been initiated against him under law.
उपरोक्त वीडियो का तत्काल संज्ञान लेकर टीम गठित कर मार पिटाई करने वाले व्यक्ति- श्रृंगी नंदन यादव पुत्र अश्वनी कुमार यादव निवासी गोपालपुर थाना संवारा भागलपुर बिहार को हिरासत में लिया गया एवं मुकदमा पंजीकरण/वैधानिक कार्रवाई संबंधी प्रक्रिया प्रचलित की गई pic.twitter.com/QBYdMI741O

— GHAZIABAD POLICE (@ghaziabadpolice) March 12, 2021
Related:
Have the RW's "land jihad" claims been busted?
The curious case of four men accused of theft, but slapped with attempt to murder!
Indian TV news communalises familicide by Pakistani Hindu man