The civil rights activist said she had been let down by her people.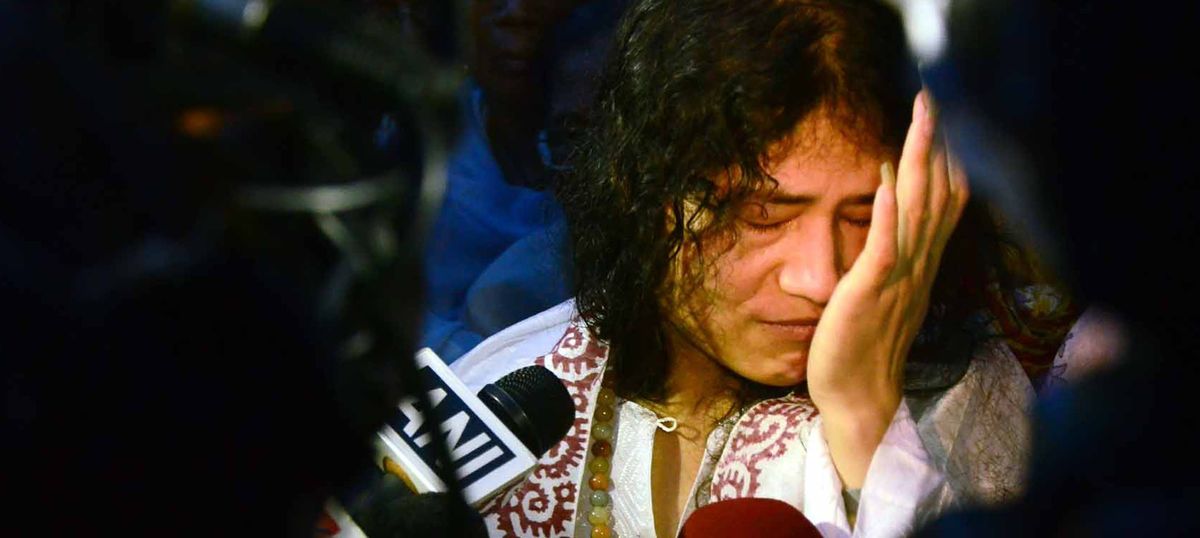 Civil rights activist Irom Chanu Sharmila secured only 90 votes am on Saturday, as against Congress Chief Minister Okram Ibobi Singh's 18,649 votes as the 2017 Manipur Assembly elections results were declared. She might lose her deposit of Rs 10,000, a rule for all candidates who get less than one-sixth of votes in a constituency. A total of 143 people had chosen NOTA. She said she would never contest elections again, reported The Indian Express. She told New18 that she had been let down by her people.
Sharmila had faced a severe shortage of funds to campaign for the Peoples' Resurgence and Justice Alliance, which she had formed after ending her 16-year fast in August 2016. She had been fasting for the repeal of the Armed Forces Special Powers Act. Her party raised funds through crowdsourcing while she campaigned on a bicycle. She had also accused the Bharatiya Janata Party of offering her money for her campaign, but the saffron camp denied the claim.
Before the counting began, Sharmila had said that money and muscle power were used by other parties to get votes. "I do not feel much affected by the result because people are yet to be given a chance…Everybody knows muscle and money power are openly used," Sharmila had told NDTV.
She took on Singh on his home turf, calling him the "concerned authority" of her protest. Her transition from activism to politics was greeted with scepticism by the public and by long-time supporters, many of whom melted away after she gave up her fast.
Sharmila's party ran a door-to-door campaign, speaking out against corruption, domestic violence and human rights violations, largely addressing an audience of women. But it was not enough in the Thoubal constituency, which Ibobi has held since 2007 and where he commands impressive support.
Courtesy: Scroll