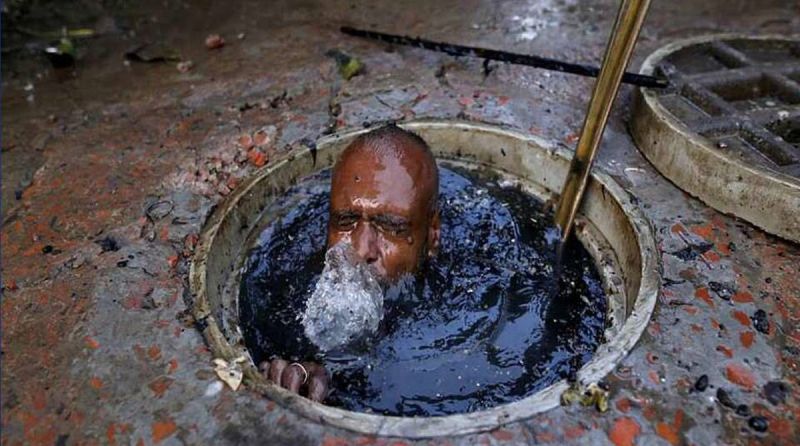 An important question raised during the recent session was whether the Ministry of Social Justice and Empowerment has details of the number of people who died due to sewer cleaning/ entering into sewers across the country during the last five years.
The reported number of deaths stand at 340 across 19 States, as submitted by the Centre, with Uttar Pradesh topping the list at 52 deaths. Bharatiya Janata Party (BJP) Member of Parliament Gautam Gambhir asked the Central Government if there were plans to work on any proposal to make the laws prohibiting manual scavenging stricter.
The Centre responded stating, "There is no proposal at present to modify these provisions". Rajya Sabha member Ramdas Athawale reiterated that Section 5 of the Prohibition of Employment as Manual Scavengers and their Rehabilitation Act, 2013 prohibits manual scavenging and contravention of the same attracts imprisonment for a year and/or fine of rupees fifty thousand.
On the issue of the Government formulating a plan to prevent manual scavenging, the Ministry of Social Justice and Empowerment has submitted that a National Policy for mechanised sanitation ecosystem is being worked on which envisages appointment of 'Responsible Sanitation Authority' in each district, professionally trained manpower for mechanised cleaning, helplines to receive complaints regarding blocking of sewers and septic tanks, etc.
A writ petition is pending before the Karnataka High Court (All India Council of Trade Unions vs Union of India and Ors), that has sought directions for proper implementation of the Manual Scavenging Act, in the wake of the death of two manual scavengers. The court had issued a slew of directions to the State Government and Union in this regard last year in December.
However, according to Bar & Bench, the High Court observed on February 2, that the State Government had failed to implement the provisions of Prohibition of Employment as Manual Scavengers and their Rehabilitation Act and the connected Rules despite the series of directions issued by the High Court.
Recently, on January 28, two brothers aged 25 and 30, who worked as labourers with the Karnataka Urban Water Supply and Drainage Board (KUWSDB) choked to death in a manhole at Kailas Nagar of Kalaburagi in Karnataka. This incident was reported to the same Division Bench of the Karnataka High Court, which in turn directed the State to place on record the action taken against the persons behind the crime (apart from registering an FIR), as reported by Bar & Bench.
The Answers may be read here:
Related:
Karnataka: Two manual scavengers choke to death in a manhole
Manual Scavengers Act: Karnataka HC issues directions over implementation