Maharashtra is staring in the face of one of the biggest water crisis in recent decades, with the Marathwada region's water reservoirs drying up. The water crisis is intensifying across the region. In the arid region of Marathwada, which received just half its regular rainfall, water storage in the dams is down. Eight of the region's eleven major dams are at dead storage level, meaning water from these dams cannot flow out but has to be lifted out by other means.
This is the fourth year of drought in Marathwada in the past five years. Each of its 8,522 villages have been affected for at two consecutive years. As many as 2,745 water tankers are being used in the region compared to 939 this time last year.
The water crisis is so severe in some parts of the region that water is being delivered through a special "water train" filled at Miraj in western Maharashtra.
P. Sainath speaks at "National Consultation on Drought" about the crisis the region is gripped with. According to him, the region is not just looking at drought, but a full blown water crisis. This video is the part 1 of the series.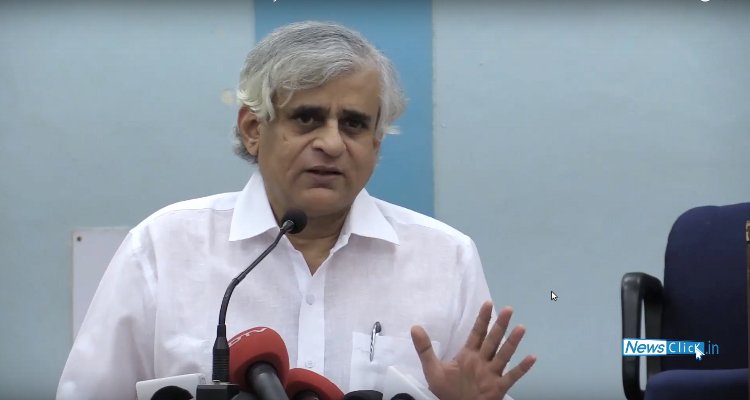 Coutesy: Newsclick