Trafficking is not an isolated incident of crime, it has direct links with different social crimes against women and children. Starting from 25th March, 2018, Shafiqur Rahman Khan, founder of Empower People, along with a dedicated team of members and volunteers, has embarked on an 8000 km long march against bride trafficking (MABT) from Assam to Himachal Pradesh, to raise a mass movement against trafficking and all kinds of violence against women and children.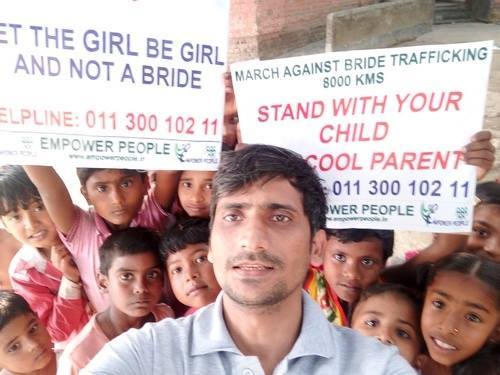 The March had set out to cover at least 8000 odd kilometers (which have already been covered as they completed 4 States) and is being carried out along a route traversing 10 Indian States from Karbi Anglong in Assam to Shimla in Himachal Pradesh. This is a route which is responsible for more than 60% trafficking happening in the country; including cross-border trafficking from Myanmar, Bangladesh, Nepal and Bhutan.
The MABT team is travelling from district to district on a daily basis, meeting with government bodies such as the AHTU (Anti Human Trafficking Unit), JJB (Juvenile Justice Board), CPU (Child Protection Unit), Special Juvenile Justice Unit (SJPU), Child Welfare Committees (CWC) etc. There has been encouraging support and participation from the Administration and majority of them have shown great enthusiasm to work together to fight this menace.
They are conducting meetings in schools, colleges and streets where awareness programs are being carried out and cases of missing children are being made note of. They are also building working partnerships with Youth Groups, Ethnic Groups and other NGOs that are fighting such issues on ground across various districts.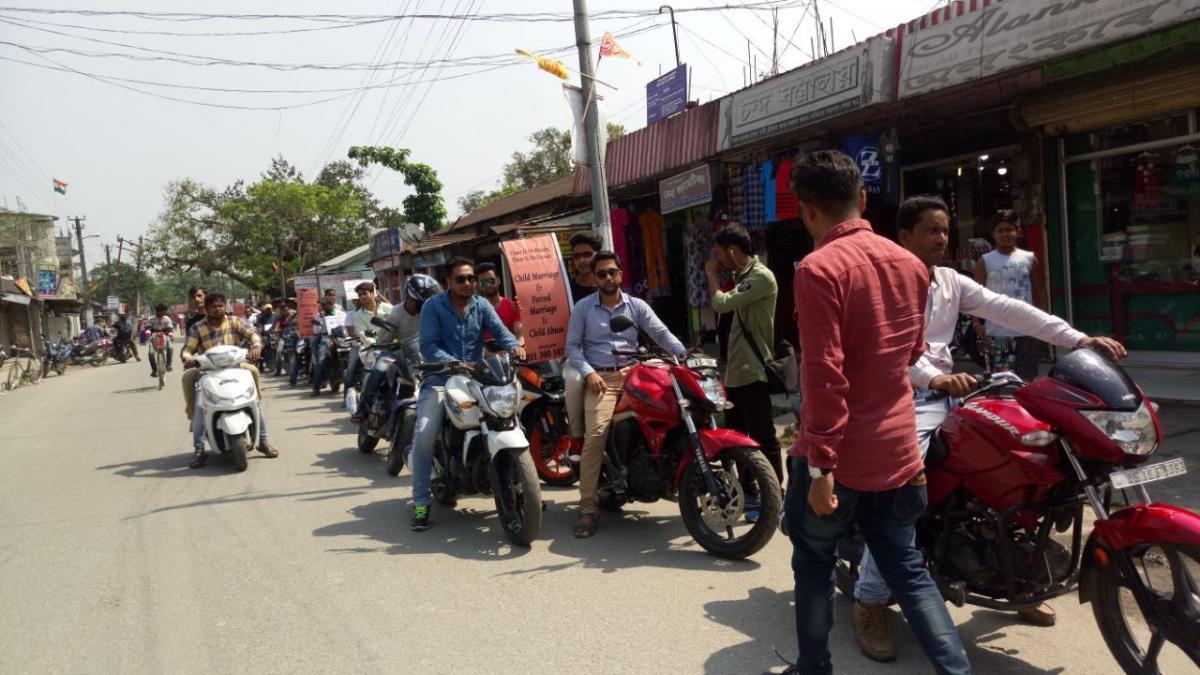 There are many positive stories that are making this journey completely worth all the effort, energy and resources.
In one of the schools, after an MABT session, a boy highlighted a case in his neighbourhood and the team went and met with the victim's family to make note of details.
In another case during a street meeting, a woman who had lost her 10 year old daughter 11 years ago was found to have not even registered a police complaint and the police came forward to take the case up.
After an awareness program at a railway station, the team heard news of a case the very next day where trafficking was prevented by a railway police officer who followed Empower People's prescribed method of identifying trafficking victims and rescued a girl.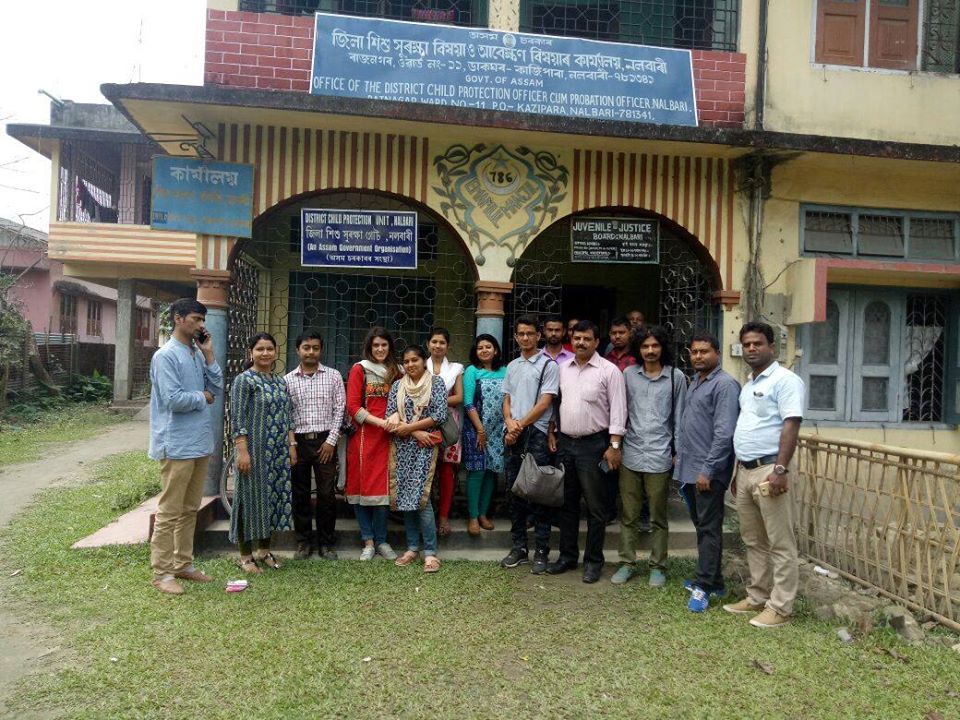 The MABT team is currently in the 5th State Uttar Pradesh, having completed 4 States namely Assam, West Bengal, Jharkhand and Bihar. The March has so far covered over 40 districts and more than 50 Youth and Civic Anti-Trafficking Committees have been formed already.
Inspired by the March, The State Government of Bihar has launched a 6 month long campaign against trafficking in the State.
The Governments of West Bengal, Jharkhand and Bihar have also issued sponsorship guidelines as an outcome of a series of dialogues by the MABT team with Administrative bodies of the Government in relation to ICPS (Integrated Child Protection Scheme) which was malfunctioning due to some technical glitches.
Why MABT?
What is it that supports a constant rise in the trend of bride trafficking in India? What makes it possible for the sustenance of this inhuman enterprise built upon the premise of enslaving and exploiting the vulnerable? How is it that we allow such ill trades to prosper?
For one, it is lack of awareness among us, the people, regarding this phenomenon and especially among the vulnerable populace regarding different tactics traffickers use to lure young girls and families. Secondly, since this form of trafficking operates under the socially acceptable garb of marriage, communities and even administration at times, are at a loss to see anything "wrong" about it. It is also the established and flourishing trafficking network which makes it so easy and smooth for them to traffic people across states and borders.
How about establishing a strong anti-trafficking network to counter these malevolent forces at work? How about going from village to village educating the masses of this heinous phenomena? How about ensuring that laws are implemented on ground and the necessary training and tools are provided to the officers in charge of prevention and tacking of cases? How about tapping the various cultures of the people and bring them all on the same platform to highlight the importance of universal individual freedom? That's exactly what the Empower People team is out to do.
The March Against Bride Trafficking is a grassroots movement that is connecting the dots on ground to build a strong network to secure and safeguard the human rights of our citizens; a network which with your support will make it more and more difficult for the trafficking enterprise to operate.
The MABT team is scheduled to be in Rajasthan, Haryana, Delhi, Punjab culminating in Himachal Pradesh but they will need your help to sustain until their final destination, Shimla.
You can help by donating at the crowdfunding campaign on Milaap:
https://milaap.org/fundraisers/mabt2018
You can follow details and updates regarding MABT over here:
Website: www.empowerpeople.org.in
Facebook: @empowerpeople.in
Twitter: @empowerpeoplein
Instagram: @empowerpeoplein
Email: mail@empowerpeople.org.in
First Published on https://indiaresists.com/