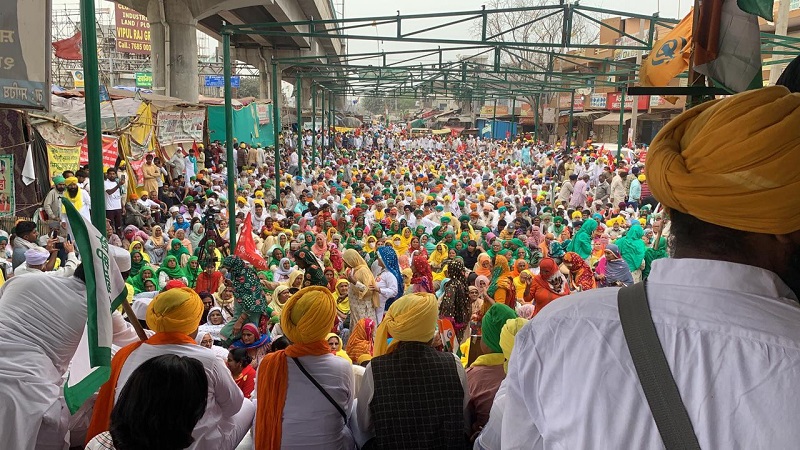 Young farmers, leaders and supporters came together sites to "demonstrate their power to shape the future, in memory of Shaheed Bhagat Singh, Rajguru, Sukhdev and other revolutionary comrades" on March 23, 2021 on the ocassion of Shaheed Diwas, said the Samyukt Kisan Morcha (SKM).
Thousands of young activists gathered for conferences held at various protest sites in memory of people who died during the on-going farmers' struggle against the three central farm laws and for a legal guarantee of Minimum Support Price (MSP).
"More than 60 youths addressed farmers during the program that started at 11 AM. Speakers described the current regime as anti-farmer and anti-worker," said SKM leader Harmeet Singh Kadiyan, participating in the four-month long protest.
In a press release, he explained how India's youth have been gathering at different borders since March 22 using different means of transport. Some of the youngsters also arrived with the three padayatras (marches) headed towards Delhi borders. This included Palwal, where hundreds of farmers and youth observed Martyrdom Day.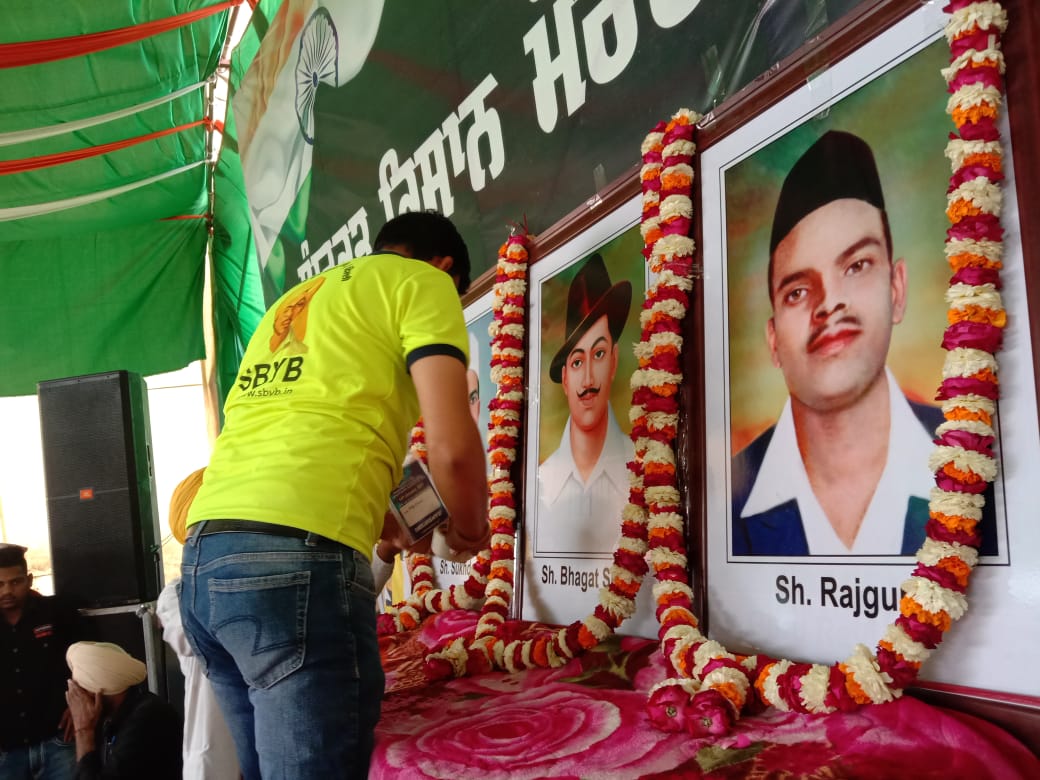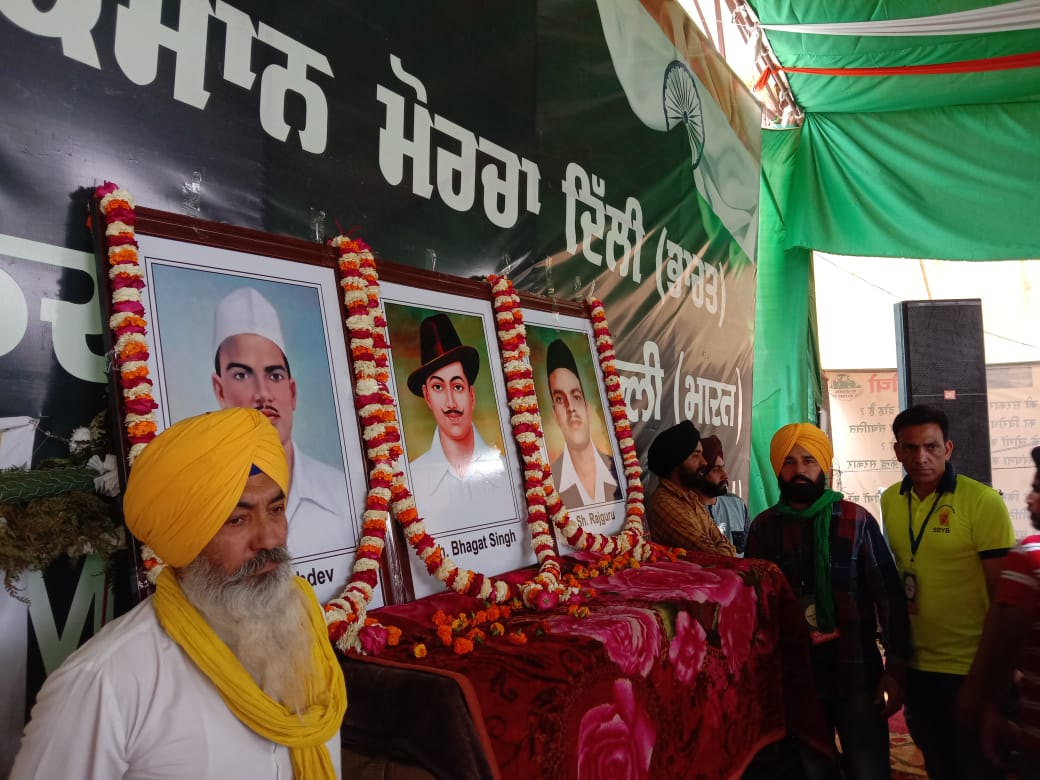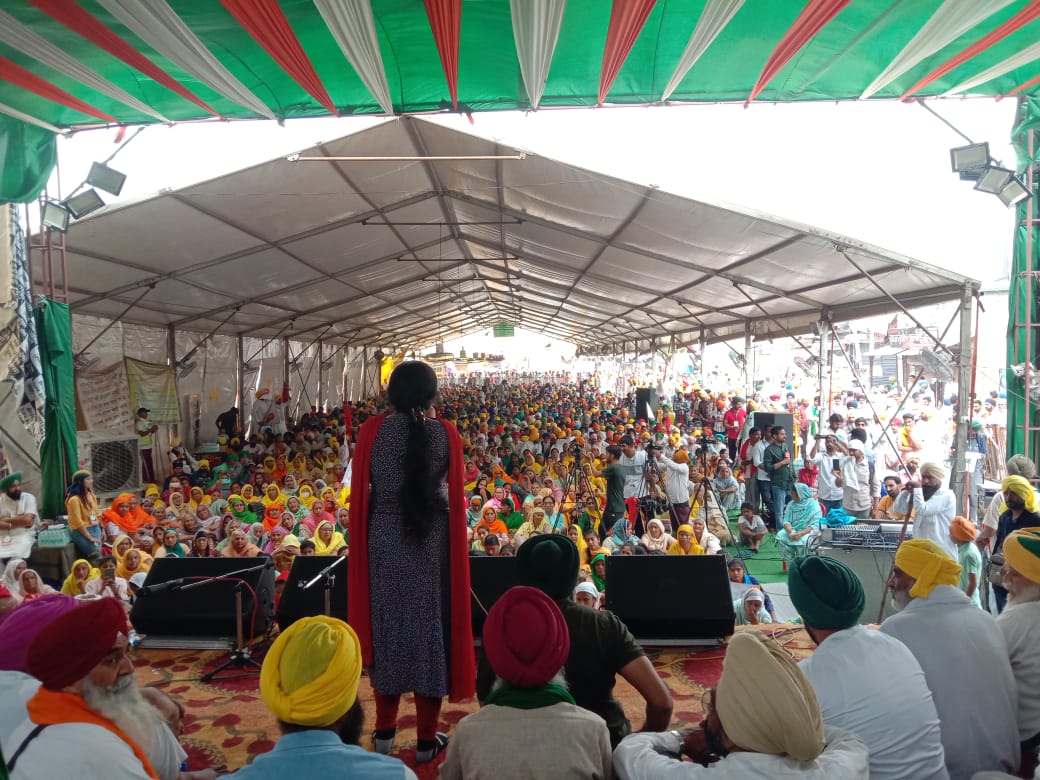 Farmers hailed the participation of young women in the Tuesday event. Kadiyan said women were breaking gender barriers by challenging the government with "sharp words." Accordingly, women leaders from Haryana said that freedom fighter Bhagat Singh's dreams of freedom were still unfulfilled. They pointed out how he had warned Indians that the country would be truly independent only when the exploitation of farmers and labourers ends. They also presented Bhagat Singh's views on the international conspiracy of exploitation of farmers and labourers.
Meanwhile, participants at the Ghazipur border, especially from Delhi and Uttar Pradesh, pledged to make the movement successful by following Bhagat Singh's ideas. Many Delhi student organisations reached out among farmers and extended their support.
Similarly, Haryana youth at the Tikri border questioned the government on education, employment and highlighted the need for farmer-worker unity. Young leaders who spoke on the main stage said that India's youth is ready to sacrifice everything to secure the demands of the movement because "it is now a question of their very existence."
Grateful for their active participation, the SKM thanked the young participants for enthusiastically and passionately holding the government accountable for the injustice on farmers.
Later on, farmers collected soil from historical places associated with martyrs such as Sunam, Khatkar Kalan, Shri Anandpur Sahib, Shri Fatehgarh Sahib, Sarabha, Jallianwala Bagh, Hussainiwala, Shri Chamkaur Sahib and brought it to Singhu and Tikri borders. Punjab Students Union leader Amandeep Singh, Naujawan Bharat Sabha leader Karamjeet, Kirti Kisan Union Youth Wing leader Bhupinder Longowal and student leader Vicky Maheshwari promised to bring the soil to Delhi.
In other parts of India, such as Bhavnagar district in Gujarat, the Khedut Samaj organised a programme in memory of martyrs. Hyderabad farmers announced a mashal juloos on Tuesday evening. Jaipur farmers organised an event that received a huge footfall.
Further, a mega rally was organized in Khatkar Kalan, the village of late Bhagat Singh. Speaking at the rally, a youth said that whenever India is hit by a crisis, Punjab's youth will fight for human rights by sacrificing everything.
In Ekouni district of Bihar, the Ambedkar Library was inaugurated and plantation was done in memory of the martyrs, along with speeches and cultural programs in support of the farmers' movement.
On the call of the SKM, the Kanpur Dehat district of Uttar Pradesh, organized a motorcycle march. Regarding future protests, farmers and labourers of Narmada Valley promised to participate in the Mitti Satyagraha Yatra on March 30 starting from Dandi village in Gujarat, known for the first historic Dandi march.
Related:
Chhattisgarh paddy farmers lost Rs. 41 crore: MSP Loot Calculator
Varanasi: Kisan-Mazdoor Mahapanchayat in PM's constituency!
India's youth to honour the farmers' protest on March 23
Farmers may lose nearly Rs. 5,000 crore this season: MSP Loot Calculator
Farmers introduce MSP Loot Calculator; PM's MSP claims busted?
Farmers condemn parliamentary committee's recommendation to implement ECAA 2020
SKM finalises Bharat Bandh on March 26; progessive associations to join
Mitti satyagraha begins on the same day as the historic salt satyagraha!
Punish anti-farmer BJP and its allies in upcoming elections: SKM