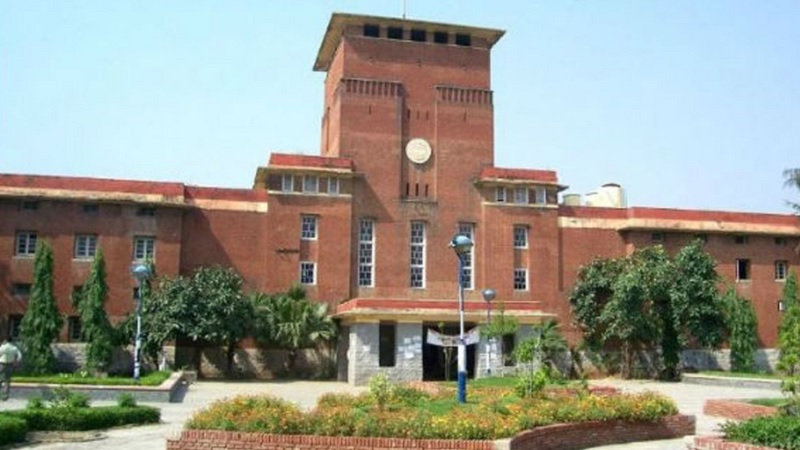 Image Courtesy:tv9bharatvarsh.com
On October 28, 2020 Justices D.Y. Chandrachud and Indira Banerjee dismissed an appeal filed by a Delhi college and upheld the decision to impose a cost of Rs. 50,000 on it for removing an ad hoc assistant professor during her maternity leave. This was observed in the matter Sri Aurobindo College (Evening) & another Vs Manisha Priyadarshini and another (S.L.P [Civ.] No. 7369 of 2020).
The court expressed grave concern against the conduct of the College and observed that, "Having a child is no reflection on a woman's professional ability, whether she is in the Army, Navy, judiciary, teaching or bureaucracy. We will not allow termination on this ground."
By imposing a cost of Rs.50,000 on the College, the Supreme Court noted that the professor must have spent quite a sum in fighting the might of the college so the cost would act as a good means to reduce frivolous litigation.
Background
Manisha Priyadarshini had been working as an ad hoc assistant professor in different colleges of Delhi University. Her contractual agreement was getting renewed every four months with a notional break of one day for the past six years. Her contract was last renewed in November 2018 when she was offering her services at Aurobindo College. In January 2019, she sought maternity leave for four months from January 14, 2019 to May 24, 2019 due to complications in her pregnancy. In May when she reported to college, she was informed that her tenure had ended on March 18, 2019 and that she was no longer on the rolls of the college and therefore, there was no question of her joining back on duty or being assigned any work.
This matter was taken up by a Single Bench of the High Court but her plea was dismissed. However, on appeal to a Division Bench of the Delhi court, the same was allowed and it was noted by the Court that seeking maternity leave could not be a legitimate ground for denying extension of tenure via order dated May 1, 2020 in Manish Priyadarshini v Aurobindo College (Evening) and another (LPA 595 of 2020).
Justices Hima Kohli and Asha Menon of the Delhi court held that, "need for leave due to her pregnancy and confinement would tantamount to penalising a woman for electing to become a mother while still employed and thus pushing her into a choiceless situation as motherhood would be equated with loss of employment. This is violative of the basic principle of equality in the eyes of law. It would also tantamount to depriving her of the protection assured under Article 21 of the Constitution of India of her right to employment and protection of her reproductive rights as a woman. Such a consequence is therefore absolutely unacceptable and goes against the very grain of the equality principles enshrined in Articles 14 and 16."
The High Court also quashed the termination order issued by the College and directed them to appoint the appellant/petitioner to the post of 'Assistant Professor' in the English Department on an ad-hoc basis till such time that the vacant posts are filled up through regular appointment, a process that is already underway.
The Supreme Court Bench on October 28, 2020 heard a petition through an appeal filed by Aurobindo College against this impugned judgment dated May 1, 2020 of the Delhi Court. Concurring with the Delhi High Court's verdict, the top court dismissed the special leave petition filed by the college and upheld all other directions given by the lower court.
The order may be read here:
Related:
Woman employee entitled to claim maternity leave for period of 6 months: Allahabad HC
Cabinet clears reforms related to abortion, reproductive rights