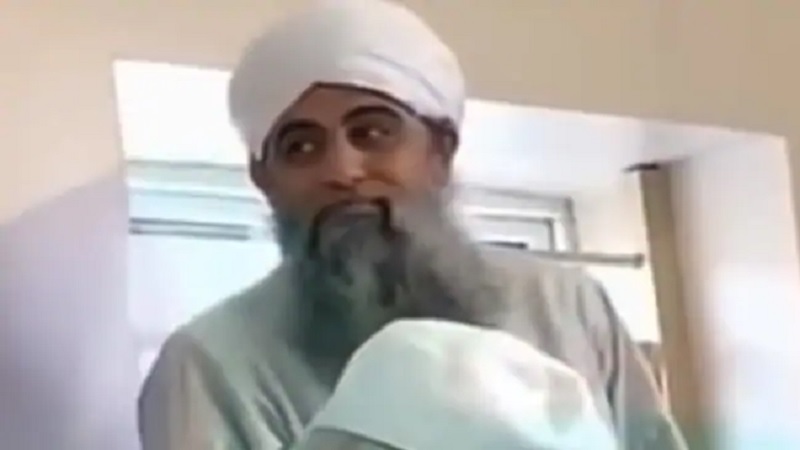 Image Courtesy: thelogicalindian.com
A Tablighi Jamaat faction, Shura-e-Jamaat, headquartered at Turkman Gate, in Delhi displayed common sense and believed in scientific advice and cancelled all events as soon as news of Coronavirus pandemic was reported. All events planned here were cancelled even before the Delhi government banned large gatherings in the city, and much before the Prime Minister declared a nationwide lockdown on March 24.
However, even after this group of believers dispersed and restricted their prayers and reflections to their own home, across the city, leaders of the Jamaat faction at Alami Markaz Banglewali Masjid, Nizzamuddin continued their congregational activities.
Ignoring all advice, including that from Muslim intellectuals, leaders and clerics, Maulana Muhammad Saad Kandhlawi, who heads the influential faction of the Jamaat, was adamant that programmes continue as scheduled. His error of judgement has resulted in endangering the lives not just of his followers, but also of all other Muslims who are not even involved in the Jammat but now fear being targeted by hate mongers.
Delhi Police has issued two notices to Maulana Saad Kandhalvi already. Both notices are issued under Section 91 CrPC that allows courts and police to seek answers, including documents for investigation. The person asked to give documents has to do as directed. As reported by network TV 18, Maulana Saad has not been asked to appear before the police yet. According to reports his lawyer had submitted some documents in response to the first notice sent by Delhi Police. It was yet to be confirmed, till Tuesday evening, if Saad or his lawyers had replied to the second notice. What is confirmed is that he is now protecting himself.
After clearly putting the lives of those who attended at risk, he himself has claimed to be in self isolation somewhere in Delhi "on advice from doctors." This is not against Islam, he says. These messages of self-isolation, self-care and taking precautions seem ironical considering that his earlier messages had allegedly dismissed all warnings of congregations being vulnerable and potential hotspots that could spread Coronavirus. Almost all religious places, and groups had suspended congregational prayers, and gatherings.
But Maulana Saad continued to allegedly tell his followers that it was not true that the virus, and Covid-19 could affect those who gathered in mosques. In a viral audio message, Saad allegedly gave his followers dangerous advice saying, "And even if some one dies after they come into a mosque. I say there is no better place to die than a mosque."
This has been his greatest disservice to his own followers, for many of whom Saad's word is the gospel truth. In another audio message Saad allegedly tells his Jamaat how the pandemic is a "curse" on people who have strayed from the true path of faith. Often selectively quoting from The Quran he says the pandemic was unleashed by god because people left mosques, and asked how can people still want to leave mosques/ prayers to fight the pandemic. "Think about it… what an opposite thought process," he asks, calling it the "the work of the devil…"
Hopefully those aware enough will ignore what now sounds like dangerous brainwashing by a religious leader who wants to secure his own position in his congregation rather than be seen as someone who is listening to scientific advice by health experts. Those who follow him blindly will also not see the irony in his self-isolation and that he eventually says something like, "taking precautions is okay, and not against Allah," or "cooperating with government and administration is important," and "Wherever our jamaats are, they should obey the instructions given by the government."
He is unlikely to appear before the authorities. Has bought himself time. Time, however, seems to be running out for many of his followers who may already have been infected with the virus, and more so for those who are facing harassment from all sides.
How Saad's actions are now affecting the entire community
Thousands of his direct followers now bear the biggest brunt of Maulana Saad's lack of foresight, and his reluctance to listen to advice from his own community. According to community leaders Maulana Saad should have anticipated what was going to unfold, and acted proactively instead of waiting. "He is stubborn and ultra orthodox, he should have cancelled or at least postponed all events like their Turkman Gate faction did," said a leading Muslim scholar.
"Maulana Saad did not use common sense, and went ahead because he probably waited for direct orders from the Government. There was no lockdown when the Markaz meeting was taking place. He only acted once the curfew was announced," said another. By then of course it was too late in many respects and the law swooped down eventually on the Jammat's HQ and sealed the neighbourhood around it.
The big mistake of the Tablighi leadership in India, was that they did not postpone all planned events, nor did they shut down the dormitory, as soon Covid reports came in months ago. However, Maulana Saad-led Jammat cancelled their events only when the Prime Minister announced a 'junta curfew' on March 22. "They went ahead as the government had not put in any restriction on visa/ travel when they landed. They just kept waiting for government announcements and decisions like anybody else, that has led to all this now," said a Muslim lawyer who watched the events unfold.
Similar events had been cancelled in Indonesia in a planned manner. According to a report from the Jakarta Post, the South Sulawesi provincial administration cancelled an international event that was set to take place in Gowa regency over heightened concerns about COVID-19. "South Sulawesi Governor Nurdin Abdullah said the event, a grand tabligh (mass Quran recitation), was canceled because of the current public health emergency. It was imperative that the administration heeded President Joko 'Jokowi' Widodo's advice and suspended any form of mass gathering throughout the province," the report stated.
The Markaz event that ended on March 15, was attended by thousands of members from across the country and abroad. More than half left the area once the meetings were over. The rest stayed on in the city as many sometimes do, making the most of the visit to meet people, visit shrines, be hosted by friends and families, see some tourist spots, and sometimes even shop in the big city.
Some Jamaat members from abroad have visas that allow them to stay in India for a few months. After meetings at their HQ, some travel inland and meet other Muslim groups, clerics and families. All their travel is registered, planned in detail, and bookings are made much in advance. In Delhi, they always visit two-three shrines with local hosts. Many are hosted for meals at private homes across the city as guests. Local mosques allot these meal hosting times, to those who ask.
Jamaatis are allowed to stay a few days after events and do not have to pay for their food and lodging at the Jamaat's comfortable, centrally located dormitory. Those who can afford local hotels, move there if they want to stay on for longer in the city. The nearly 20-year-old dormitory is in a building separate from the over 100 year old Banglewali mosque itself. The building has a common wall with the Nizamuddin Police station, and locals say the police is always aware of activities in the neighbourhood. This has been the case for years.
The Wire reports: "The TJ's headquarters sees a steady stream of Jamaat workers throughout the year who pass through Delhi before and after embarking on preaching tours – known as 'chilla' – across India. These visits are scheduled well in advance and it is not unusual for the Markaz to play host – essentially as a hostel – to upwards of 8,000 people at any one time. While at the headquarters, they take part in ongoing instructional activities. The premises can hold up to 10-12,000 people," the report quotes Mujib-ur-Rahman, a TJ representative.
"The international membership is rich and influential, and their agenda is to bring Muslims back to core spirituality. Most meetings are done inside Jamaat properties, they are not public events that need special permission," he added, "after the lockdown they were unprepared and got stranded."
According to a government press statement: "On March 21 , approximately 824 foreign Tabligh Jamaat workers were in different parts of the country for missionary work. Besides, around 216 foreign nationals were staying in the Markaz. In addition, over 1500 Indian TJ workers were also staying in the Markaz while around 2100 Indian TJ workers were touring different parts of the country for missionary work. Since March 23, lockdown has been strictly imposed by State authorities/Police across Delhi including in and around Nizamuddin and Tabligh work came to a halt." The entire press release may be read here.
The cancellation of events on March 22 was unplanned, just like the nationwide lockdown was, and people found themselves stranded and without any help from any officials. Maulana Saad wrote to Delhi Chief Minister Arvind Kejriwal on March 22 asking for buses to be arranged to evacuate those who remained in the dormitory after the city was in lockdown and movement restricted. There was no response from the CM's office, said sources. The next day he went to the police station next-door, and again did not get any response or help in evacuation.
All options closed as curfews were enforced in Delhi, most Jamaatis were in the masjid. After the national lockdown their HQ was the only place they could stay. They are now caught in a crossfire even though Tablighi Jamaat has always been indifferent to politics and only focus their activities inwards.
As reported in the National Herald this ignorance of the outside world has now cost the Jamaat dearly. "It was none of their concern, was the attitude. Whatever the Lord willed would follow in any case. They would rather take care of their after-life… They ignored warnings, held a congregation attended by a large number of visitors from abroad and paid the price by getting infected by the virus," reported the publication.
However, this group's error of judgement has also put all other Muslims at a risk bigger than what even the Coronavirus threatens. Tabligi Jamaat is in the news, national and international, almost every day. With headlines such as this from BBC: "Tablighi Jamaat: The group blamed for new Covid-19 outbreak in India."
They are mentioned in daily press briefings held by the Union Ministry of Home Affairs and Ministry of Health. The authorities share details of work done to 'identify, isolate and quarantine COVID-19 positive Tablighi Jamaat (TJ) workers in India post their congregation in Nizamuddin, Delhi'. In fact the MHA said it shared details of TJ workers in India with all states on March 21, 2020 after COVID-19 positive cases had surfaced in Telangana. State Police had also been told to 'examine visas of all these foreign TJ workers and take further action in case of violation of visa conditions.' According to MHA , they had already issued guidelines that 'they should not indulge in missionary work on tourist visa.'
The news headlines have all sounded similar with quoting MHA and Health ministry data. "Nearly 22,000 Tablighi Jamaat members and their contacts quarantined so far: MHA official." or "1,023 COVID-19 positive cases with links to Tablighi Jamaat reported from 17 states till now".
Those now under treatment, or under quarantine have become fodder for fake news factories and hate mongers. So much so that police had to intervene and shut down rumours that alleged that Jamaat members under quarantine were misbehaving, or making special demands. A Tweet by Saharanpur Police in BJP-ruled Uttar Pradesh clarifying that no Tablighi Jamaat under quarantine was demanding non-veg food, is a case in point:
@Uppolice @adgzonemeerut @igrangemeerut @digsaharanpur @Dineshdcop pic.twitter.com/ZYY6kNirAE

— Saharanpur Police (@saharanpurpol) April 5, 2020
Related:
Centre's counsel asks Delhi HC to hold officials responsible for lapse in Tablighi incident
Markaz Nizamuddin counters all allegations of contributing to spread of Covid-19
Communal forces using Covid-19 as fodder to target minorities?