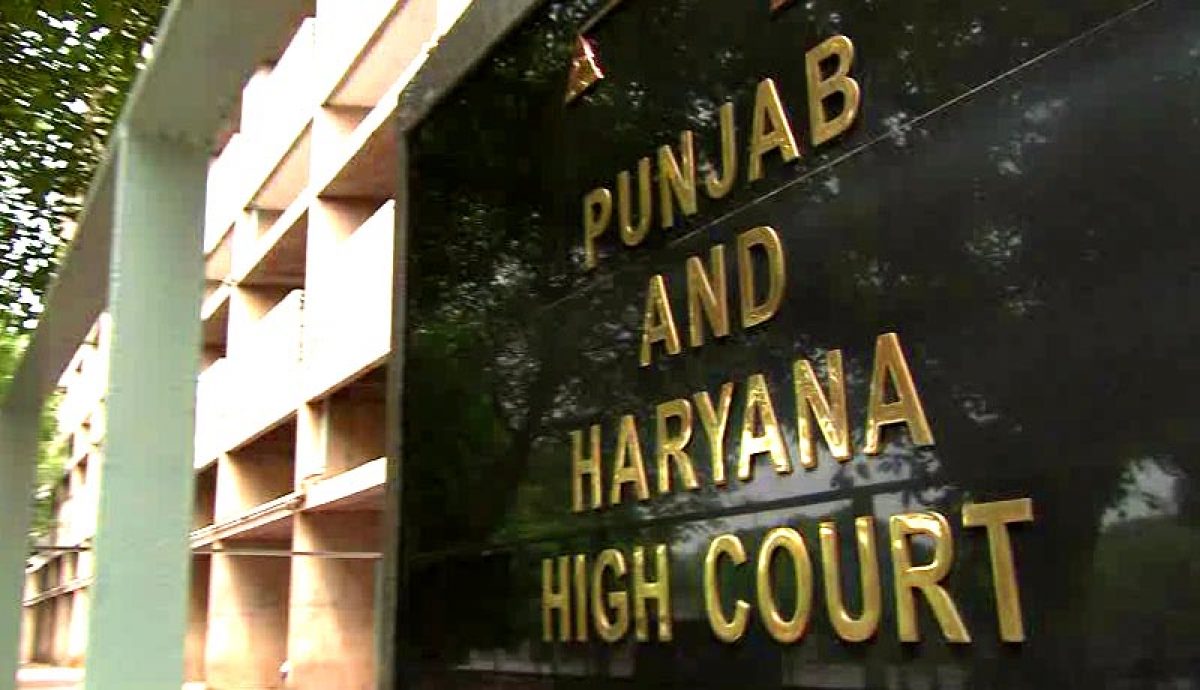 The Punjab and Haryana High Court, while hearing a plea about delay in hearing parole application, had asked whether a mechanism can be put in place so that authorities can visit jail premises at regular intervals to dispose of such applications. The convict, Rajvir Singh came with a grievance before the Division bench comprising Justices Rajan Gupta and Karamjit Singh that the parole application filed by him on December 16, 2020 was still pending with authorities and no decision had been taken in that regard.
The court issued notice to the State of Punjab which was accepted by Additional Advocate General HS Grewal. The court put a query before AAG asking for reasons for such inordinate delay and also asked whether any mechanism can be worked out for the authorities to visit jail premises at regular intervals to dispose of such applications. He sought to seek instructions and the next hearing is set for February 12.
On a previous occasion, in September 2019, when a case of delay in deciding parole had come up before Punjab and Haryana High Court, Justice Rajiv Narain Raina had reprimanded the Gurugram prison's jail superintendent for not following instructions by Haryana Director General of Prisons on timeframe to be followed for deciding parole applications.
In April 2018, Delhi High Court had also taken note of this issue and expressed its dismay over unwarranted delays in deciding parole pleas while directing Delhi government to expedite the process and record reasons for such delays. The court also directed the government to strictly follow the timeframe in the Parole/Furlough guidelines of 2010.
Parole in Punjab
In Punjab, parole is governed under The Punjab Good Conduct Prisoners (Temporary Release), Rules 1963. The prisoner or a member of his family is required to file an application before the Superintendent of Jail who then forwards the same, along with his report, to District Magistrate. The Magistrate consults with the Superintendent of Police of his District and forwards the case with recommendations to the Inspector General who then records his views on whether the prisoner should be released and submit the same to the Releasing Authority for orders. The releasing Authority after making enquiry, if it is satisfied that the prisoner is entitled to be released, will issue a sealed warrant ordering the release.
The District magistrate before making any recommendations is required to verify the facts and grounds on which release has been requested and is required to give his opinion on whether the prisoner's release will be dangerous to the security of State or prejudicial to the maintenance of public order.
Parole is granted on grounds such as death in family or serious illness, marriage of children or for harvesting or sowing on his own land or any other sufficient cause. Further, each grounds has a specific period assigned; for death or serious illness 2 weeks can be granted, for marriage or other sufficient cause 4 weeks can be granted, and for sowing or harvesting, 6 weeks of temporary release may be granted.
The order may be read here.
Related:
Over 1.3 lakh illiterate, 1 lakh Dalit prisoners in India: Centre to RS
UP: Charges filed against cop for custodial rape, after NHRC follows up