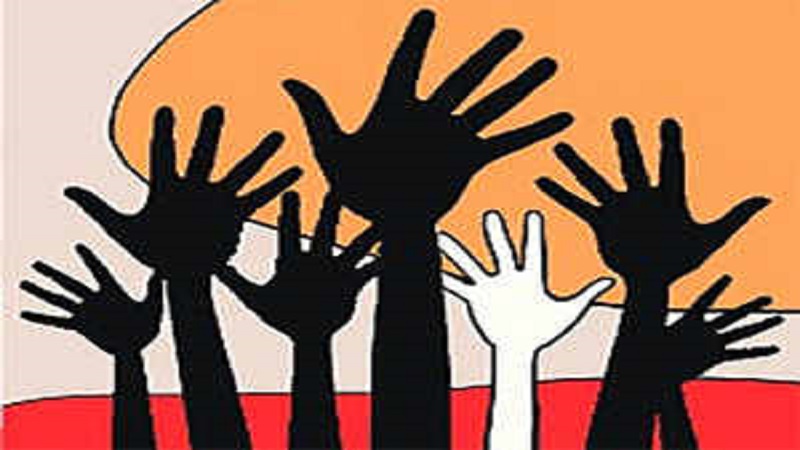 Image Courtesy: economictimes.indiatimes.com
AFGHANISTAN
Who are the minorities in Afghanistan?
Afghanistan has minorities based on religion, ethnicities and language. The religious minorities include Hindus, Sikhs and Christians which make for roughly 1% of the population (as per South Asia State of Minorities Report 2018). The ethnic minorities include Kyrgyzs, Balochs, Aimaqs, Ismailis, Brahuis, and Nuristanis etc which comprise 1% or less each (as per Asia Foundation report of 2014).
How many Hindus, Sikhs and Christians are there in Afghanistan?
Although a proper census has not taken place in Afghanistan in decades, surveys conclude that there are 220 Hindu and Sikh families in Afghanistan. According to 2009 report of the Bureau of Democracy, Human Rights and Labor of the US State Department, Christian Community size ranged from 500 to 8,000 back then.
By what measure has the Hindu and Sikh population in Afghanistan reduced?
As per an Afghan researcher studying the minority religions of Kabul, in the 1970s, there were around 700,000 Hindus and Sikhs. In 1992, Hindus and Sikhs were a 220,000-strong community just before civil war in Kabul.
What is the reason for the decline in Hindu and Sikh population in Afghanistan?
As per an Al Jazeera article of 2017, many Hindus and Sikhs fled the country majorly due Kabul war and religious persecution.
How many refugees have come from Afghanistan to India?
As of July 1, 2018, there were 14,500 refugees registered with UNHCR who came to India from Afghanistan.
PAKISTAN
Who are in minority in Pakistan?
The religious minorities of Pakistan include Christians, Hindus, Sikhs, Ahmadiyya and Shias.
What is the latest available data on population in Pakistan?
Since Pakistan has not released religion wise data of its latest 2017 census, one has to refer to its last released data of 1998. No census has taken place in Pakistan between 1998 and 2017.
Which is the largest minority in Pakistan?
As per its 1998 census, Hindus are the largest minority in Pakistan comprising of 1.6% of the population.
As per census 1998 figures can one estimate the Hindu Population of Pakistan?
Yes. If the Hindu population is assumed to be stable at 1.6% then one can say Hindus in Pakistan comprises of 3.3 million people.
How much is the composition of other minorities in Pakistan?
Christians comprise of 1.59 % of population and Ahmadiyas were at 0.22% as per 1998 census data.
As per reports which religious groups face discrimination in Pakistan?
As per Global Human Rights Defence 2019 report, religious minorities, including Christians, Hindus, Sikhs, Ahmadiyya and Shias, face discrimination due to their faith.
Who are Ahmadiyyas of Pakistan?
Ahmadiyyas are a Muslim community. Ahmadiyyas believe the Messiah Ghulam Ahmad lived after Islam's prophet Muhammad. In 1974 they were declared non-Muslims by Pakistan government and have since faced social and legal discrimination in the country.
Does the Shia community in Pakistan suffer?
Yes. While such was not the case since the time of partition, things changed for worse for Shias in Pakistan after 1979 when Islamic Revolution started in Iran. Even an anti-Shia terrorist group was formed in Pakistan called Anjuman-e-Sipah-e-Sahaba. According to data collected by South Asia Terrorism Portal (SATP), around 2,693 Shias were killed until June 2018, in targeted attacks and bomb blasts.
Do Hindus face persecution in Pakistan?
Yes. There are reports of Hindu girls facing kidnappings and forced conversions in Pakistan. There are also reports of Hindus, along with other religious minorities, being targeted under charges if blasphemy under the stringent law as also attacks on Hindu temples. As per a list prepared by US based platform, Open Doors, Pakistan ranked at 4 among top 10 nations inflicting persecution on non-Muslims.
Are there any other marginalized non-religious groups in Pakistan?
Yes, as per MinorityRights.org Dalits in Pakistan are a part of not just Hindu and Christian communities, but Muslims as well. According to the International Dalit Solidarity Network, Pakistani Dalit representatives state that their actual population could be as high as 2 million in Pakistan.
How many Pakistani Hindus have migrated to India in recent times?
There is no official figure on number of Pakistani Hindus in India, however, in response to a query by BBC, Indian government said that 1,400 Pakistanis have been given citizenship since 2011 and majority of them were Hindus.
BANGLADESH
Who are religious minorities in Bangladesh?
As per MinorityRights.org, Hindus, Buddhists and Christians are the religious minorities in Bangladesh.
What is the composition of minorities in Bangladesh?
As per 2011 census, Hindus comprise 8.5%, Buddhists make up 0.6 % and Christians form 0.3% of Bangladesh's total population.
Has the Hindu population in Bangladesh declined?
Hindus comprised 9.2% of the population as per 2001 census while as per 2011 census Hindus comprise 8.5% of the population.
However, Bangladesh Bureau of Statistics (BBS) released their vital sample statistics report which measured Hindu population at 1.70 crore by the end of 2015 which was an increase from 2014 figures of 1.55 crore Hindus in Bangladesh. BBS statistics are based on random sampling.
Which religious groups/sects are persecuted in Bangladesh?
The above-mentioned religious minorities face persecution in Bangladesh along with Ahmadiyyas and Shia Muslim communities.
How are Muslim sects targeted in Bangladesh?
The Muslim communities of Shia and Ahmadiyyas are targeted in Bangladesh by acts of terror such as bomb blasts in their religious processions or attacks on their mosques. There are reports that Ahmadiyyas face the worst kind of persecution on a daily basis whereby they are ridiculed for following their faith and are obstructed while burying their dead and often face social ostracism.

Resources