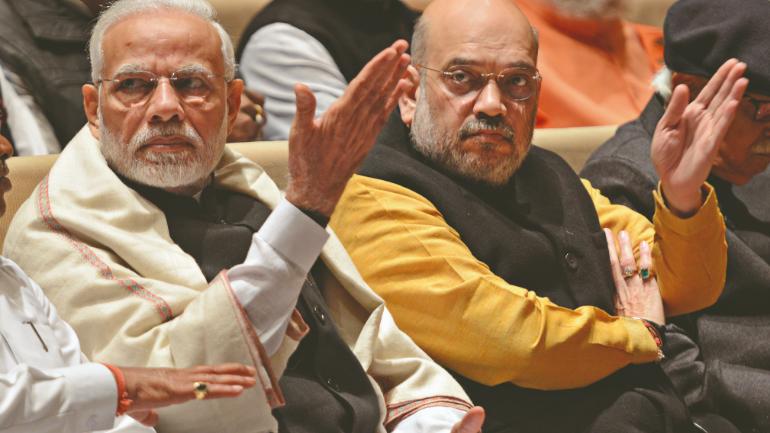 Farmer leaders are considering charging Prime Minister Narendra Modi and Union Home Minister Amit Shah with abetment to suicide for the death of protesting farmers near Delhi, said Amar Ujala on December 22, 2020.
"The actions of the Modi-government provoked the drastic measure of suicide by agitators. So far we know at least 40 farmers who died during the farmers' struggle. Out of these, 2 people died by suicide here in Delhi," All India Kisan Sangharsh Coordination Committee (AIKSCC) General Secretary Hannan Mollah told SabrangIndia.
Nearly 27 days have passed since the Delhi Chalo movement began on November 26, 2020 to oppose the Farmers (Empowerment and Protection) Agreement on Price Assurance & Farm Services Act, the Farmer's Produce Trade and Commerce (Promotion and Facilitation) Act and the Essential Commodities (Amendment) Act.
During this time, a Gurudwara priest Sant Baba Ram Singh died by suicide claiming he could not bear the pain of farmers. His suicide note read that he was outraged by the central government's mistreatment of farmers camping outside the national capital.
Chief of Bharatiya Kisan Union's (BKU) Haryana unit Gurnam Singh Charhuni considered his death a huge sacrifice for the movement. Similarly, the death of the many martyrs has strengthened the resolve of grieving farmers.
Kisan Sangharsh Samiti Chairman Dr. Sunilam told Amar Ujala that he held the Prime Minister and the Union government responsible for such deaths. Accordingly, he argued that the two Minister should be charged with abetment to suicide under section 306 of the Indian Penal Code.
Under this section, a person found guilty of inciting suicide can be punished with imprisonment for 10 years and a fine. Such a case is also considered a non-bailable and cognizable offense.
Mollah told SabrangIndia that farmer leaders are going over the proposal to file such a charge.
Related:
Boycott Ambani-Adani products, 'Thali Bajao' on December 27 during PM Modi's Mann Ki Baat.
Rajasthan julloos at par with Delhi protests! Farmers observe relay fast
Karnataka farmers stand steadfastly with protesting Delhi farmers, will reach Delhi border on Dec 25
Maharashtra farmers to leave for Delhi on December 21
Are the new farm laws constitutional?
Kranti ka Naqsha, Mapping the Revolution