Despite desperate attempts to create an illusion of new jobs, and despite dozens of 'schemes', joblessness has hit a two-year high – and the PM has no clue about what to do.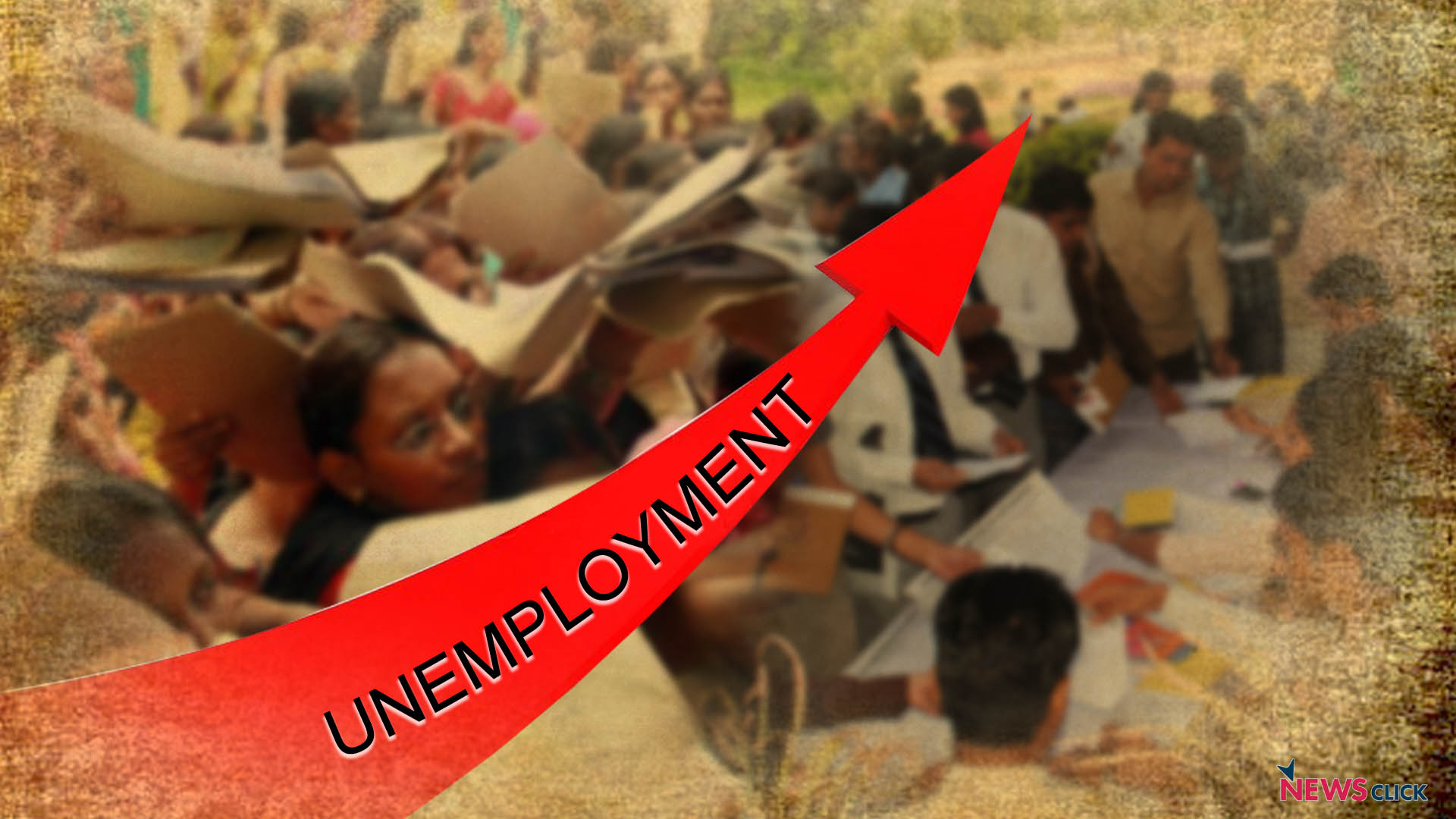 Over one crore persons have lost their jobs between January 2017 and October 2018, and an estimated 2.95 crore persons are actively looking for jobs now, according to
latest CMIE estimates
. These estimates are made on the basis of a monthly sample survey done by the CMIE. In the absence of any other source of jobs data – official or unofficial – these numbers have to be relied upon as indicator of the dire jobs situation in the country.
The results for October 2018 showed that the total number of employed persons in the country was 397.2 million compared with 407 million one year ago, in October 2017. If you compare the latest figures with those in January 2017, the number of employed persons has fallen by a chilling 11.2 million (1.12 crore).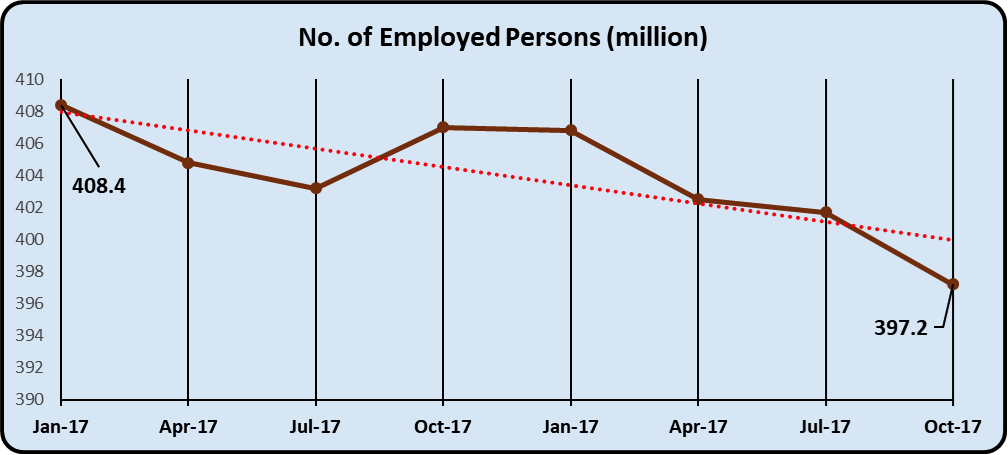 In October 2018, the unemployment rate touched a high of 6.9%, even as the labour participation rate touched a low of 42.4%, the lowest in two years, since October 2016. Labour participation rate means the number of persons either working or willing to work. India's labour participation rate is usually low because of the high degree of female non-participation.
One year ago, the number of jobless persons looking for jobs was 2.1 crore, which has since burgeoned to 2.95 crore – an addition of about 85 lakh more persons to the army of unemployed.
Meanwhile, the Narendra Modi-led BJP government has gone into a comatose state on this most important crisis. The whiz-kids employed by the Bharatiya Janata Party (BJP) high command and the government at top levels to churn out data that suits them seem to have exhausted their bag of tricks. For the last one year, they had conjured up 'job creation' data out of EPFO (Employees' Provident Fund Organisation) and ESI (Employees State Insurance) enrolment figures, which were released expressly to create this illusion. However, after being universally criticised for this sleight of hand, it has now been officially admitted that these figures do not represent job creation but rather 'formalisation'. This itself is a dodgy proposition, but that's another story. The fact remains that EPFO and ESIC enrolment masquerading as job data has been given a burial, for now.
What the government has not done is to admit that job creation has been a failure primarily because of the bankrupt and foolish policies it has followed. In fact, it continues to rave about how well the economy is doing even when a phalanx of indicators point towards the exact opposite.
Imports are up, exports are down. The Index of Industrial Production (IIP) is stagnating. Capacity utilisation is down. Credit growth is stagnant or anaemic. Government spending is down. Investments have declined. GST (goods and services tax) collections are running short of targets.
Farm output is good but farm prices continue to agitate farmers since the government has refused to hike support prices as per the National Farmers' Commission recommendations.
Even as the economy continues to crawl, oil prices have increased and rupee has crashed vis-a-vis the dollar, sending import costs soaring. In response, the government is clueless and is desperately trying to cut down its own spending in a misguided effort to rein in the fiscal deficit.
This worry is a neo-liberal dogma that has never helped revive a flagging economy or create jobs or lift incomes. What the present efforts to cut spending by Rs 50,000 crore will do is to further deflate the economy and discourage private investment.
In other words, the cluelessness of Modi et al is an ominous portent that worse is still to come.
This article was first published on newsclick.in