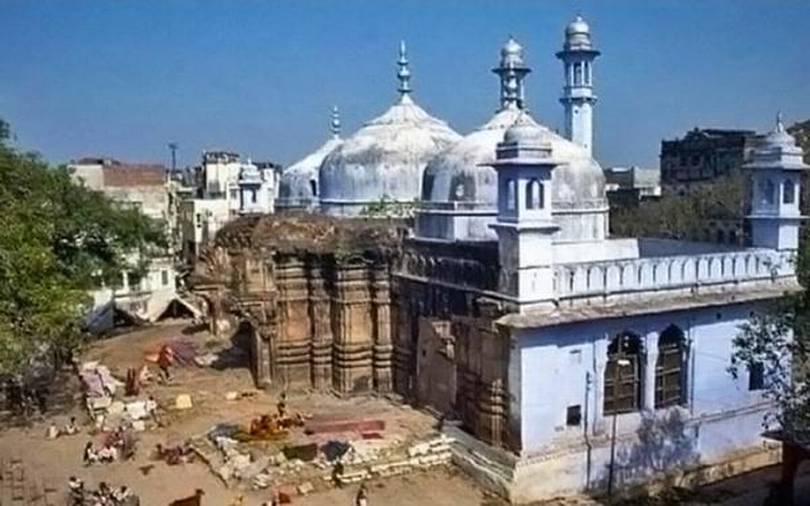 The Akhil Bharatiya Sant Samiti (ABSS), that is holding its national executive meeting in Varanasi, appears to have stirred the communal pot, with members demanding that Muslims return "Hindu property" reported Dainik Jagran.
Speaking to media persons before offering prayers at the Kashi Vishwanath temple on Sunday morning, ABSS members said that they appealed to Muslims to return the property they had allegedly usurped from Hindus, failing which it will be taken back in the same manner in which Ayodhya was taken back. He further warned that if Muslims do not relent, there will be an aandolan (agitation). They also indicated that a movement was underway to "free" Kashi-Vishwanath from the Gyanvyapi mosque that stands adjacent to it.
Kashi Vishwanath – Gyanvyapi controversy
The Gyanvyapi mosque that is adjacent to the Kashi Vishwanath temple has been in the eye of the storm with many right-wing organisations keen to turn it into an Ayodhya like dispute. After the conclusion of the Ayodhya case, many whatsapp messages were reportedly circulated containing names of mosques that had allegedly encroached upon temple premises, Gyanvyapi was allegedly on the top of most lists.
The Varanasi based temple and mosque share a common wall. It is alleged that Mughal emperor Aurangzeb had razed the temple in 1664 and the mosque was built on its ruins using the temple's debris. Read more here.
What does the ABSS want?
The ABSS 'sants' or monks were all attending the two-day national executive meeting at the Durgakund based Shri Hanuman Prasad Poddar School for the Blind. Senior monks present at that time included Jagatguru Ramanandacharya, Swami Rajeshwaracharya Mavli Sarkar (Convener, ABSS), Avichal Das (National President ABSS), Mahant Balak Das (President, Vyas Sangh), Swami Jeetendranand Saraswati (Senior Minister, ABSS), and others reported Dainik Jagran.
It was decided by the ABSS to raise funds for the construction of Ram Temple, and to host lunch at the home of a Dalit family in a bid to dispel prevalent culture of caste-based discrimination. The move is purportedly aimed to counter the Congress and Left parties. They have resolved to hold a meet at the site of the Kumbh in Prayagraj in December this year.
A senior member of the Jyotish Peeth, named Vasudevanand, also offered his take on the Covid vaccine saying it should be administered only after it has been tested thoroughly and it has been determined that there are no harmful after-effects.
Related:
Are Kashi-Mathura mosques in the crosshairs of hardliners again?
"Temple restoration" suits on the rise; what about the Places of Worship Act?
Kashi, Mathura Mosques on Hindutva's hit list but that's not all as India inches towards the Rashtra
Muslims will follow all lockdown protocol during Ramzan: Mufti of Varanasi
Places of Worship Act case: Jamiat-Ulema-i-Hind moves SC, pleads to be made party
Gyanvyapi land dispute case: Allahabad HC stays Varanasi court's order to commence hearing