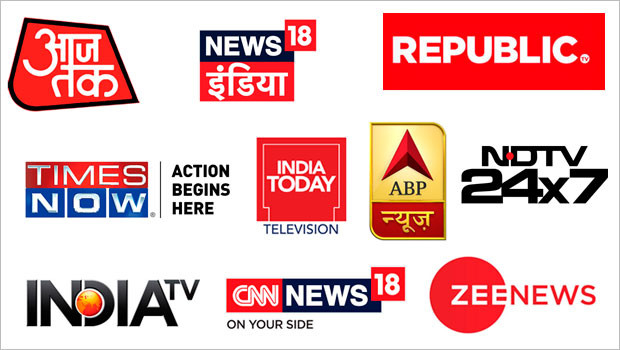 Representation Image
After industrialist Rahul Bajaj said that his company had blacklisted three television news channels for their toxicity, Parle Products has also revealed that it will no longer advertise with such channels.
Parle Products senior category head Krishnarao Buddha told Mint, "We are exploring possibilities wherein other advertisers can come together and sort of put a restraint on their advertising spends on news channels, so that there is some sort of a clear signal to all the news channels, that they better change their content." He also said that channels promoting aggression and toxicity are not where the company wants to put money as it does not favour its target consumer.
On October 8, industrialist Rahul Bajaj had told CNBC TV-18, "A strong brand is a foundation on which you build a strong business. At the end of the day the purpose of a strong business is to also contribute to the society… Our brand has never been associated with anything we feel is a source of toxicity in the society." Though he revealed that they had blacklisted three television news channels, he did not reveal the names of the channels. "We can't find it in ourselves to continue to be supportive of such a medium no matter what repercussions it may have on the business," added Bajaj.
This comes close on the heels of the Mumbai Police making shocking revelations of a scam involving manipulation of Television Rating Points (TRPs) by paying people who lived in homes where TRP meters are installed to watch specific shows and channels. On October 8, Mumbai Police Commissioner Parambir Singh had revealed that three channels; Republic TV, Fakt Mumbai and Box Cinema were allegedly involved in a TRP manipulation scam.
"We have arrested the owners of the two Marathi channels. Investigations are on into Republic TV," Singh had told reporters on Thursday. Explaining how the scam worked Singh said that Mumbai Police had discovered that a set of households where these meters were installed were paid money to tune to a particular channel. In one case, investigators found that a household comprising people who were not literate always had an English news channel switched on. The households were allegedly paid about Rs 400-500 every month.
The scam involves manipulation of TRPs by influencing households where 'peoplemeters' have been installed by the Broadcast Audience Research Council (BARC). At present such meters are installed in over 44,000 homes across India, but their details are never revealed in order to prevent manipulation. But it appears that a few former employees of Hansa, a company hired by BARC to install these 'peoplemeters' were the ones who leaked this information and made the scam possible. Police investigations were initiated after Hansa found out about it and filed a police complaint.
BARC releases weekly data comparing viewership of different channels and programmes. This data is broken down as per demographic indicators such as age, education and income of viewers. This data is extremely valuable to advertisers who use it to reach out to their target demographic. In a statement released shortly after the Mumbai Police's shocking revelations, BARC said, "As in all our previous cases of suspected panel homes intrusions, BARC India continues to follow its established vigilance and disciplinary guidelines. BARC remains steadfastly true to its purpose to accurately and faithfully report 'What India Watches'. BARC India appreciates the efforts of the Mumbai Police and will provide the support asked of it. BARC's Board appointed Disciplinary Committee has a stringent and robust disciplinary process in place for any errant intervention"
Meanwhile, Republic TV has vehemently denied the Mumbai Police's accusations. Editor-in-Chief Arnab Goswami issued a statement saying, "Mumbai Police Commissioner Parambir Singh has made false allegations against Republic TV because we have questioned him in the Sushant Singh Rajput case investigation. Republic TV will file a criminal defamation case against Mumbai police commissioner Param Bir Singh. There is not a single BARC report that mentions Republic TV. The people of India know the truth."
Police had issued summons to several top executives of Republic TV. On Sunday, they recorded statements of Republic TV CEO Vikas Khanchandani, COO Hersh Bhandari and channel distribution head Ghanshyam Singh. Police have also issued summons to Republic Media's CFO S Sundaram and COO Priya Mukherjee.
Meanwhile, on Monday, police arrested Vinay Tripathi, a former Hansa employee from Mirzapur in Uttar Pradesh. He was reportedly the person who paid 21-year-old Vishal Bhandari, the first person arrested in the case, to fudge TRPs.
In their application seeking extension of remand of the accused on Friday, the Crime Branch of the Mumbai police had revealed that as per Hansa's internal investigation in June, it was Tripathi who had asked Bhandari to get at least five households to watch a particular news channel for at least two hours every day. While each household was paid Rs 1,000-2000, Bhandari himself was paid Rs 5,000.
Related:
Republic TV, two others accused of TRP fraud
Will advertisers consider punishing TV channels for unethical TRP strategies?
Media, right-wing spew venom over Sushant Singh Rajput's death