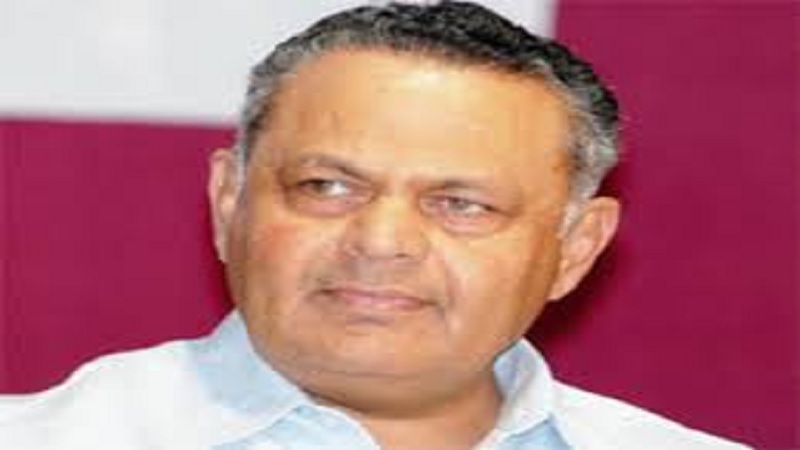 Image Courtesy:painamdar.in
Over the last few decades P A Inamdar has artfully juggled multiple roles as an educationist, legal luminary, social worker, builder and much more. As President of the Maharashtra Cosmopolitan Education Society that runs a host of educational institutions at Pune's sprawling Azam Campus, Inamdar has created educational infrastructure that at present empowers 27,000 students including 14,000 who hail from economically backward families living in low-income neighbourhoods.
Now, Inamdar has offered 9,000 sq ft. of space on the first floor of a mosque located in the Azam Campus as a quarantine facility. In an exclusive interview to SabrangIndia, he explained his motivations and hopes:
What prompted you to offer the space in the mosque as a Covid-19 quarantine facility?
Ultimately all religions and all religious places are meant for human beings. No religion teaches discrimination, especially when a human life is in danger. Now is the time to put into practice what religion teaches us. Now is the time to act. If we are not able to apply religious principles now and help our fellow human beings, then when will we?
What are the facilities you are offering?
We are offering a hall that measures 9,000 sq ft. It is located on the first floor of the mosque. I have already spoken to the Municipal Commissioner. They will arrange for the doctors and the police. They had originally asked for about 40 beds, but we are offering them 100 beds. All arrangements are being made in compliance with social distancing measures. If they can arrange for lunch and dinner that is fine. Otherwise, we can also offer them food.
Is it true that you are also trying to arrange for 10 more similar facilities in mosques across the city?
I have already spoken to them (mosque authorities). It is important that we offer as much help as possible. What is the meaning of religion if we cannot help our fellow human beings?
We have seen various instances of Muslims being targeted and accused of spreading the Covid-19 pandemic. Do you think your efforts will help send out a positive message on behalf of the community?
See, politicians often play with people's emotions as it is easier to do that instead of actually solving their problems. That is how they get votes. But that should not stop us from setting a good example in whatever way we can. Our organisation has already helped distribute food and rations worth Rs 30 lakhs to people living in Pune's slums and low-income neighbourhoods. We did this with full cooperation of the police. Now with this space we have another opportunity to offer our service to humanity, so we are doing it. This is not the time to make speeches or hold meetings. This is the time to act.
Do you think our education system has failed to root out communalism or is that a much deeper problem?
The educational gap between the haves and have-nots is thousands of years old. The higher classes and castes have always benefitted more. But luckily, we are now able to bridge the gap gradually with technology. When more people will be on the same platform, we can expect real development. There are 27,000 students studying on my campus and 14,000 of them some from the slums. But we teach them all about technology and they are now making computers and cell phones.
Additionally, it is also the responsibility of religious leaders to speak out in wake of hate crimes. We always hear the activists and intellectuals speak, but why are the religious leaders silent? No religion supports lynching. Therefore, everyone, whether a Maulana or a Shankaracharya, should come out and condemn it.
What is your message to your fellow Indians in this holy month of Ramzan?
It is very important that when it comes to religion, we don't limit ourselves to just learning about philosophy, but instead put that philosophy into practice and help our fellow human beings. We can't leave religion in temples and mosques. We must make it a part of our daily conduct and serve humanity, because that is what all religions teach us.
Related:
Palghar lynching case: Maha Home Minister releases list of accused, says none are Muslim
It took influential Arab anger to make India notice hate speech