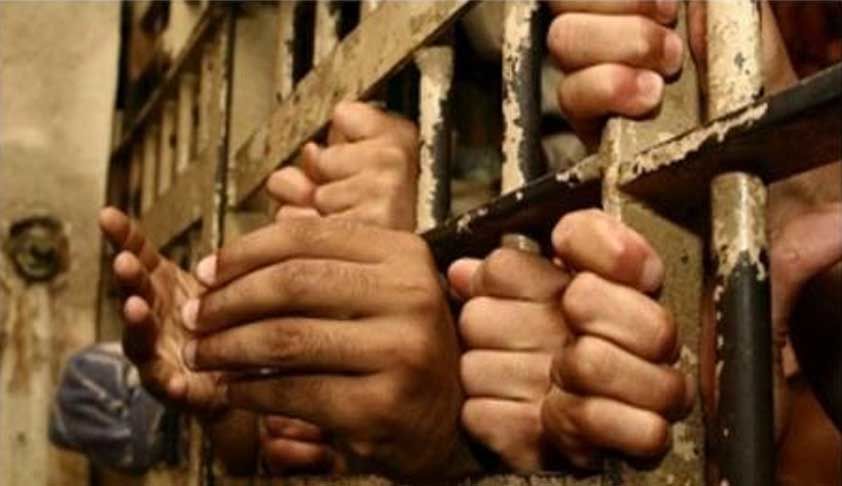 The Bombay High Court has suggested moving undertrial prisoners to less crowded prisons in order to decongest some prisons, and directed Magistrates to process such applications made by states within 48 hours.
A division bench of Chief Justice Dipankar Datta and Justice GS Kulkarni was hearing a suo moto public interest litigation which the court took based on media reports indicating close to 200 inmates and over 80 prison staff had tested positive across the state. Senior Advocate Mihir Desai appearing for intervenor People's Union for Civil Liberties (PUCL) submitted that transferring inmates from crowded prisons to lesser crowded ones was a good option to curb spread of Covid-19.
The court has forwarded that recommendations of PUCL which may be considered by the state and submit a response. The court has posted the matter for next hearing on April 27.
"Having regard to the critical situation prevailing now and in order to ensure that under-trial prisoners lodged in various correctional homes of the State may be required to be shifted to less-crowded correctional homes to achieve equal distribution, and thereby decongest the over-crowded correctional homes, the State may proceed to decide on shifting some of such prisoners based on cogent reasons and we have no doubt in our mind that if an application is made before the relevant Magistrate in this behalf with relevant particulars, such application shall be considered on its own merits as early as possible and preferably within 48 hours of receipt of such application, in accordance with law," said the court.
In its April 20 order, the court had called upon the State to provide the crime rate after the Government Resolution dated April 13, 2021 titled "Break the Chain" was issued. However, the state presented a chart showing the crime rate of 2019-2020 and the Advocate General (AG) Kumbhakoni prayed time to submit information as required.
During the last hearing, on April 20, AG Kumbhakoni submitted that the prisoners who were released last year in the wake of the pandemic have not been called back and presently 35,124 undertrial prisoners and convicts are lodged in various correctional homes all over the state including new inmates. The AG sought a direction that pending application before the government be processed expeditiously, so that prisons can be decongested and such order was passed. Further the court had also directed that any new accused being remanded to judicial custody will have to be tested first and if negative can be lodged in prison else, should be kept in temporary prison set up by the state. The court had also directed any prisoner of more than 45 years of age to be inoculated with Covid vaccine.
The order may be read here: