New Delhi, Jan 29 (PTI) Voicing displeasure over the alliance between Samajwadi Party and Congress, SP patriarch Mulayam Singh Yadav today said he would not campaign for it in the state assembly polls.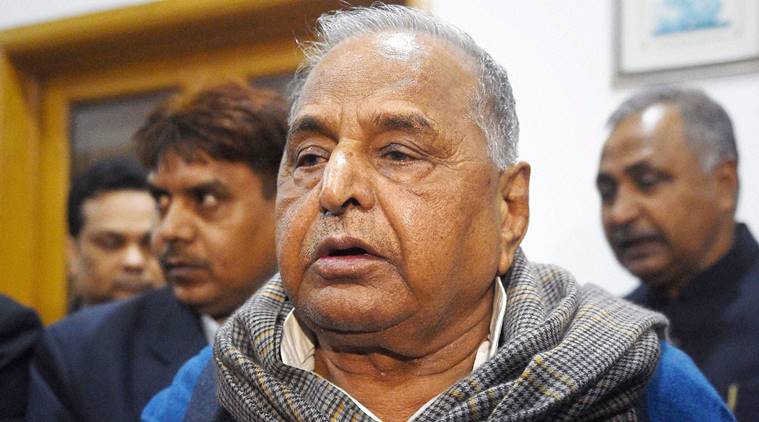 Image: Indian Express
"I am completely against the alliance. I will not campaign for it," Mulayam said on a day his son and Chief Minister Akhilesh Yadav and Congress vice president Rahul Gandhi held their first joint press conference in Lucknow and held a road show displaying great bonhomie.
Mulayam, who had rejected the possibility of an alliance for the assembly polls before being deposed as party president by Akhilesh, said, "Congress ruled the country for a long time and made it laggard. We always fought against Congress."
"Samajwadi Party is capable of contesting elections alone. In the past, it fought alone and formed government with a majority. No occasion arose for effecting an alliance," he said.
After the Election Commission settled the dispute between Mulayam and Akhilesh in the latter's favour, the SP patriarch had submitted a list of 38 candidates to his son but chosen not to field nominees separately.