Bhim Army Chief Chandrashekhar Azad is being virtually held captive at a hotel in Mumbai. The young Dalit leader is in town to address a rally that was originally planned for December 29. However, on the police not only denied them permission to hold the rally, but also served notice on the morning of December 28 issuing prohibitory orders preventing a gathering of five or more people at the location.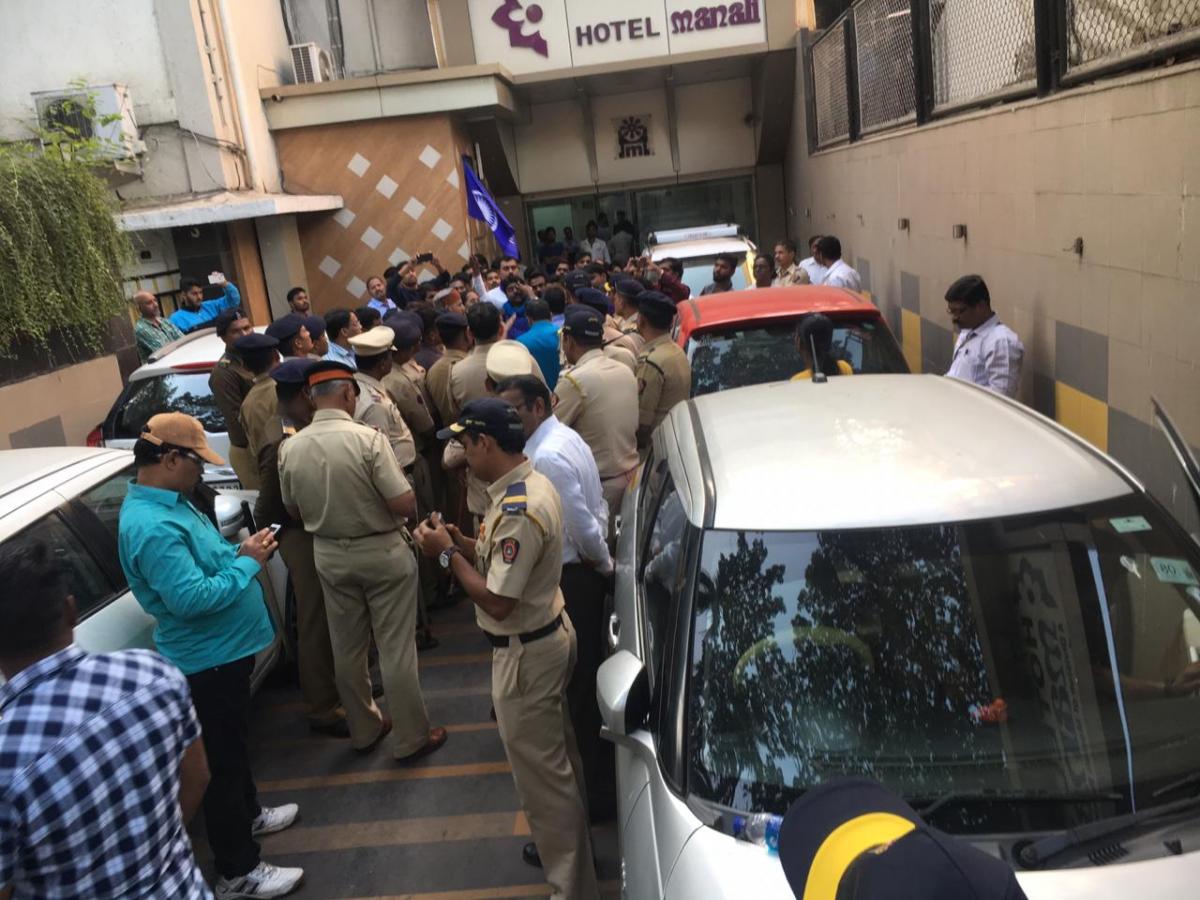 Unable to leave the hotel, Azad could only wave to his supporters from his hotel room window.
A short while later he recorded this video message:
Azad says, "I came here to Mumbai for the first time to pay respects to Baba Saheb Ambedkar, but now I'm being held captive… and under what law? What are the charges against me? This is completely unconstitutional!"
The rally was scheduled to take place at Jambori Maidan in Worli. But the police denied permission citing a potential law and order problem based on confidential information obtained by them. The notice issued in Marathi by Worli Police Station may be read here.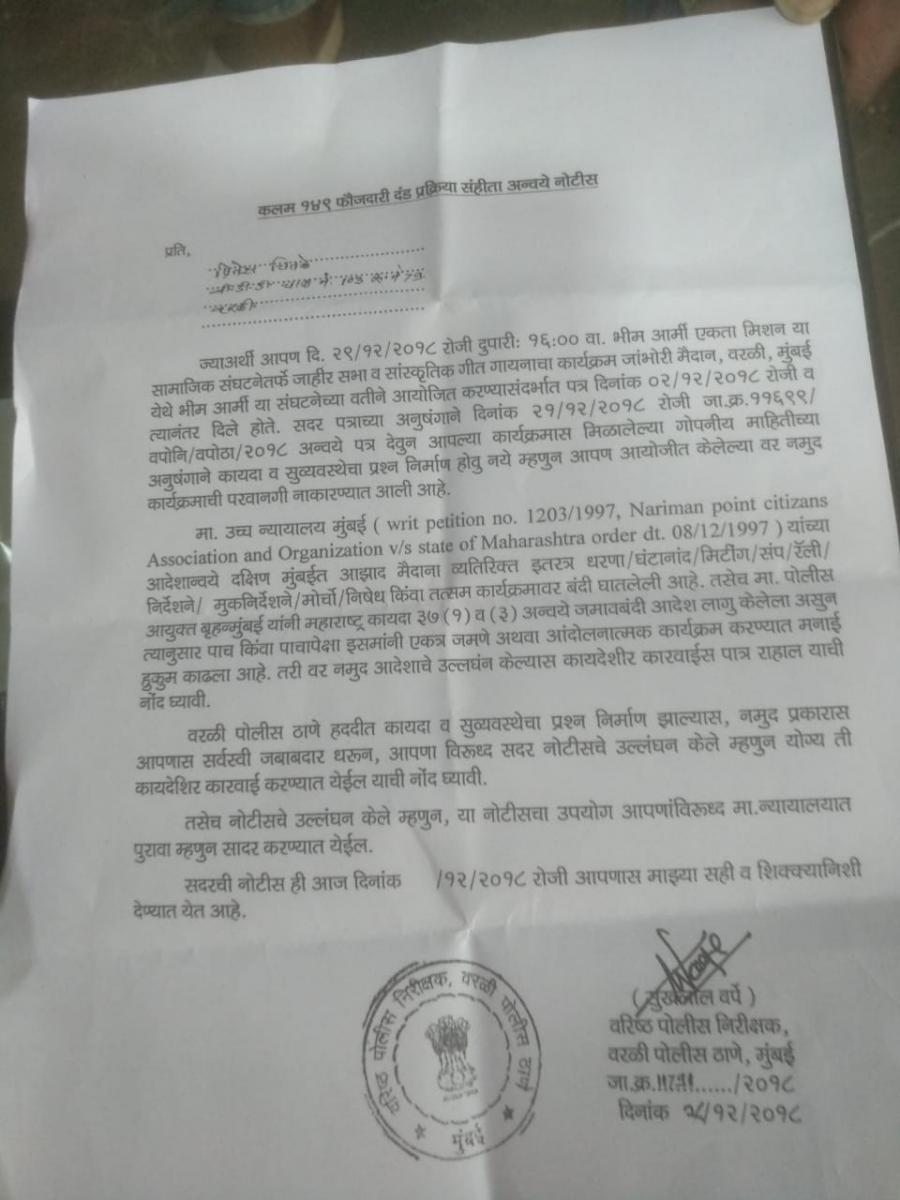 But there was no official order preventing Azad from leaving the hotel premises or speaking to the media. However, there was heavy police presence outside the hotel. The cops can be seen ushering Bhim Army members back into the hotel and not letting them leave.
But the Bhim Army members started an impromptu protest at the hotel itself against the unconstitutional nature of Chandrashekhar's virtual detention. Azad was scheduled to shoot a special interview with Sabrang India at 2 pm today, but he wasn't allowed to leave the hotel. At the time of filing this story Azad was still being held captive.
Meanwhile, when Sabrang India reached out to Rajesh Pradhan, Additional Commissioner of Police (North region) about the police preventing Azad from leaving the hotel he denied it completely. He said, "There is no such thing. We are not detaining anyone. We have placed cars outside his hotel since morning but we are not holding him captive. Any way he has been denied permission for holding his rally." Meanwhile Vikram Deshmane, DCP Zone 5, under whose jurisdiction Jambori Maidan falls could not be reached despite repeated attempts.
Opposition parties are united in their condemnation of the virtual detention of Bhim Army Chief, Chandrashekhar Azad. Grandson of Dr BR Ambedkar, national leader of the Bharipa Bahujan Mahasangh sharply condemned the incident from Shegaon Maharashtra where he was addressing a rally. The CPI(M) strongly condemned the detention in his hotel of Bhim Sena leader Chandrashekhar Azad as he was going to address a press meet in Mumbai. The party demanded his immediate release. In a statement issued by Dr Ashok Dhawale, Member Central Committee (CPI-M), the CPI (M) said, "The BJP-led governments at the centre and in the state are attacking democratic rights and are targeting Dalit and human rights activists on the Bhima Koregaon issue with a vengeance, while letting Manohar Bhide and Milind Ekbote, the ring-leaders of the attacks on Dalits there, scot-free." The CPI(M) demanded an immediate end to this unjust and arbitrary actions of the BJP governments.