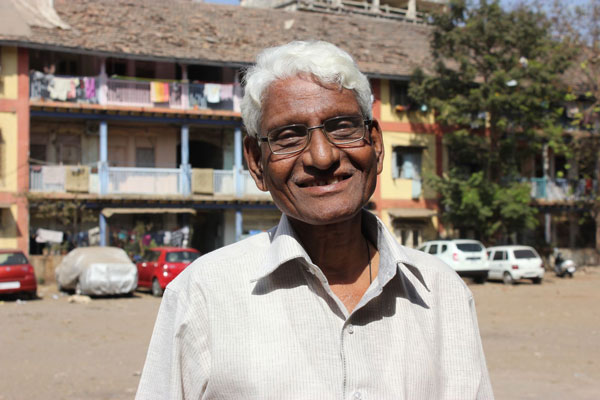 Image: Twitter / Sahil Joshi

Veteran trade union leader Datta Iswalkar died at J. J. hospital in Mumbai on April 7, 2021 following a brain haemorrhage, reported the Times of India. The 72-year-old is survived by his wife, son Haresh and three daughters.
According to reports, Iswalkar was about to undergo surgery when he breathed his last on Wednesday evening. The Girni Kamgar Sangharsh Samiti (GKSS) Founder President had been ill for the past few years. His body will be cremated at the Worli cemetery on April 8 morning.
Iswalkar was a prominent figure, who fought earnestly for displaced mill workers' and their heirs' right to free housing. In 2011, he led a massive protest by various mill worker unions for the same right. Under his leadership, workers came together as a single force before the government.
As many people voiced their condolences on social media, journalist Nikhil Wagle tweeted, "Datta Iswalkar is no more. Thousands of mill workers have lost their most honest leader and I have lost a dear friend. I have rarely seen such a warm and selfless person. He led a long battle for the housing rights of mill workers and won it. Good bye dear friend, will miss you."
Iswalkar began his career working as a peon in Modern Mills and from thereon work until the end of his days for mill workers. He formed the GKSS on October 2, 1989 for the benefit of workers, especially after the 1980s strike. Further, the union leader started 10 mills in Mumbai and transferred houses in mill-owned chawls in the names of mill workers. In 2000, Iswalkar started an agitation for worker's homes on mill lands and as a result 15,000 mill workers got free homes in the buildings built on mill lands.
Related:
Covid-19: One lakh cases in a day, what is the Govt's plan to combat surge?
Haryana: Farmers condemn police lathi-charge on peaceful protesters
Vizag gas leak FIR doesn't mention Styrene', company personnel
Punjab: Contract workers put 'No Entry' signs for Ministers who failed employment promises