The glorification of Gandhiji's murderers is consistent with the criminalisation of Indian politics today
​
(The article reproduced below has been extracted from noted historian, YD Phadke's book in Marathi, Nathuramayan, that exposes Pradeep Dalvi's claim about his play, Mee Nathuram Godse Boltoye, being based on historical facts as completely bogus. Nathuramayan is a compilation of a series of incisive articles by the historian, first published in the Marathi eveninger, Apla Mahanagar. Translated into English by Mukta Rajadhyaksha).
There have been unprecedented developments over Pradeep Dalvi's book and unhistorical play, Mee Nathuram Godse Boltoye (I am Nathuram Godse Speaking). A decade ago, experts of the Maharashtra State Drama Scrutiny Board had ruled that the play was unsuitable for staging. Taking into account the change of power in 1995 and the resulting political situation (the Shiv Sena–BJP coalition rise to power), Dalvi took his play out of cold storage and nothing objectionable was found this time.
​Vipul Bhargav had produced the Gujarati version of this play, Gandhi ke Godse? long back. The play had had about 60–70 shows on the Gujarati stage without any protest or demonstration from any political party. One reason for this was the change in the political atmosphere in Gujarat, even before a change of power in Maharashtra.
But after the play opened on the Marathi stage, there was uproar in Parliament. A show of the play in Marathi was to be staged at Shivaji Mandir, Dadar, on July 17, 1998 and some Congress workers were to protest against the show. MPs in both houses of Parliament belonging to the Congress party asked for a ban on the play. Union home minister LK Advani openly recommended that the Maharashtra government should ban Dalvi's play and the Shiv Sena–BJP coalition had to accept the advice.
The play could not be staged at the Shivaji Mandir on July 17. On July 18, Maharashtra chief minister Manohar Joshi announced a ban on the play, both in Marathi and Gujarati, on the ground that it posed a threat to the law and order situation in the state.
When contacted for my reaction to the play, I had told journalists that I had not read the script and my health did not permit me to go and watch the play. But since my stand has always been that no book, play, film, television serial or any work of art should be banned, I reiterated it.
Subsequent to the ban, Dalvi's interviews started appearing in some newspapers, wherein he claimed that the play is based on facts and that everything in the play is documented. Pradeep Dalvi is not known to me. But some of my friends obtained for me a copy of his play in Marathi, as well its Gujarati translation.
On reading the scripts, I realised that the play was based on two books written by Gopal Godse — 'Gandhi hatya ani mee' and Panchavanna Kotinche Bali. I was aware that Godse's books were not based on truth. (Gopal Godse, the brother of Mahatma Gandhi's assassin, Nathuram, was convicted for being part of the conspiracy to kill Gandhi). I wrote a series of articles exposing the lacunae in Dalvi's script.
There is now a trend to believe that Nathuram was not a murderer, but a patriotic martyr. Over the last 15–20 years, criminals have started playing a role in politics and some of the criminals have become legislators, members of Parliament, ministers and even chief ministers. In such a situation it is inevitable that the villain becomes the hero and the murderer becomes the martyr. An old martyr, who fought unarmed for the freedom of the nation, is branded as an anti–national.
It takes time to rewrite history. The common man prefers to watch films, television serials and plays rather than read boring books of history. People believe this to be true. Public memory being short, the producers of plays, films and television serials take advantage of this. Besides, the controversy over Dalvi's play gave it free publicity.
In Dalvi's play, Mee Nathuram Godse Boltoye, there is a portrayal of a police officer named 'Sawant'. While investigating whether this characterisation was completely imaginary or based on reality, I discovered that an 84–year–old retired police officer, Narayanrao Sawant, lives in Mumbai. Right from arresting Apte and Karkare, to the trial at the Red Fort in Delhi and the judgement on the appeal at Simla, Sawant was involved with the Gandhi assassination case as an inquiry officer.
Should one assume that Devdas shook hands to express joy at meeting Nathuram, who had carried out the 'holy deed' of killing his (Devdas Gandhi's) father? Or, did he want to congratulate Nathuram for his patriotism that led him to assassinate Gandhiji?
Though I am much younger than he is and though we were not acquainted, he graciously came over to my place at my request due to my ill–health. He answered my doubts and helped me immensely. I will never forget his visit and our discussion that went on for two or three hours.
In an interview to the MP, Pritish Nandy, Dalvi insisted that he respects Gandhi. He says that of the six scenes in his play, Gandhi is present in three while Nathuram is portrayed in the remaining three. He claimed that since he has equal respect for the assassin, Nathuram Godse, and for Mahatma Gandhi, who was killed by Godse's gun, he has given equal weightage (i.e., 50 per cent) to both in his play. He claims that he has not been unfair to either Gandhi or Godse.
In the hand–written script that was available to me, in three of the scenes, Mahatma Gandhi is seen in only one, while in the remaining two, Gandhi's fourth and youngest son, Devdas Gandhi and Nathuram, the hero of the play, are in conversation. Two pages of the script are reserved for Mahatma Gandhi and four for Devdas Gandhi. Thus, a total of six pages have been devoted for the Gandhi father and son duo in Dalvi's 22-page script.
In the interview he gave to Nandy, explaining how complete balance between the two characters has been achieved, Dalvi said: "Actually, in the play Nathuram says that it might be possible for him to finish Gandhi, but impossible to destroy Gandhism". But in the script of the play that I saw, Nathuram never says anything of the kind.
In fact, Nathuram wrote in a letter that "Gandhiji is immortal, but Gandhism is on its deathbed." From this, it is evident that Godse not only felt that he had killed Gandhi, the man, but also believed, even as he was about to be hanged,that Gandhism was on its deathbed and would die soon. Why then did Dalvi lie to Nandy that the Nathuram in his play says that he might be able to finish Gandhi, but never destroy Gandhism?
In Mee Nathuram Godse Boltoye we see three police officers portrayed — Arjundas, Sheikh and Sawant. The script maintains that Arjundas came to meet Gandhi at about 5 p.m. on January 30, 1948.
In his book, Gandhi hatya ani mee (My role in Gandhi's Assassination), Gopal Godse has narrated how Arjundas, the chief official of Ambala jail, comforted him (Gopal Godse) after the hanging of Nathuram Godse and Apte. (Page 237, 12th edition — 1995). Where then did Dalvi get the information that Arjundas was Nehru's bodyguard and Nehru had sent him for Gandhiji's security?
In the documented proof presented to the Justice Jeevanlal Kapur Commission and the testimony of witnesses, it is clear that no police officer of IGP (Inspector General of Police) rank come to meet Mahatma Gandhi at about 5 p.m. on 30th January.
Besides the mythical IGP, Arjundas, there are the characters of two other police officers, Sheikh and Sawant, in the play. I found no proof that any officer with these names was present in the police station on Delhi's Parliament Street on January 30, 1948. In fact Justice Kapur has noted in his report (Part 1, page 223) that even after Madanlal (another conspirator) was arrested in Delhi on January 20, 1948, the Bombay police had still not dispatched plain–clothed officers to find the Marathi–speaking accused who were camping in Delhi under different names.
An informal, high–level meeting took place at Sardar Patel's residence on 31st January after Gandhiji's funeral rites had been carried out. The central home secretary RN Banerjee heard for the first time in this meeting that there had been a conspiracy to assassinate Gandhi. After the responsibility for the inquiry on this conspiracy had been given to the Bombay Police, Jamshed (Jimmy) Nagarwala and the other police officers assisting him started their investigation in Delhi from February 1948.
The trial started in the Red Fort on May 27, 1948. Gangadhar Indurkar says in his autobiography: "We journalists were given special entrance passes… Many police officers from Bombay were there along with local police officers. When I was at Thane there had been a sub–inspector at Kurla named Sawant whom I knew. I met him here." (Gangadhar Indurkar: 'Ulatleli Paane'; 1948, pg. 129).
Who exactly was this Sawant? In the list of witnesses given at the end of the Kapur Commission Report, there are two police officers listed with the name Sawant — No. 57 (NB Sawant) and No. 94 (SN Sawant). Both Sawants appeared before the Commission in New Delhi. NB Sawant appeared on 25.1.1968 and SN Sawant on 25.1.1969, a full year later. To my knowledge, SN Sawant or Shankarrao Sawant is no more, while NB Sawant or Narayanrao Sawant is 84–year–old and lives in Mumbai.
After I received this information, I spoke to him (Narayanrao) over the phone. On July 29, 1998, he came to my place and related how he had caught Nana Apte, another accused in the Gandhi assassination case in Apollo Hotel behind Regal Cinema in Mumbai.
In Manohar Malgaonkar's book, The Men who killed Gandhi, he writes that after the main accused were arrested, Jamshed Nagarwala was appointed as the special investigation officer in Delhi on February 17, 1948. Narayanrao Sawant was among the officers who assisted Nagarwala. Till the verdict in the Red Fort trial was given, Narayanrao was present in the Red Fort. After the appeal was heard in front of the bench of the Punjab High Court, the accused were put in jail at Ambala, the case was over and there was no need for him to camp in Ambala. Hence he returned to Mumbai without going to Ambala.
Does this mean that:
Dalvi relied totally on his imagination to create the characters Shiekh and Sawant in the play or did he trust some unreliable information he had heard and allowed his creativity as a playwright to take wing?
What was the motive behind his inventing 'Shiekh' and 'Sawant' to play the role of police officers in his play?
Narayanrao Sawant told me that he had never worked with a police inspector named Shiekh in Delhi. Then what exactly did Dalvi achieve by writing that on 30th January1948, the statement of Nathuram who killed Gandhiji was noted by Sheikh in the presence of Sawant in the police station on Parliament Street?
In 'Mee Nathuram Godse Boltoye' there are two scenes where Gandhi's fourth and youngest son, Devdas is shown in conversation with Nathuram. On the night of January 30, 1948, after Nathuram has fired at Gandhiji and killed him, he is handcuffed and brought to the police station on Delhi's Parliament Street. Devdas telephones Sheikh, the officer at the police station, indicates his desire to meet Nathuram and comes there to talk to him. This happens in the first scene of the second act.
From Gopal Godse's narration of this incident, we gather that as Nathuram was pacing up and down behind bars, he saw Devdas Gandhi at the police station. Recognising him, he reminded him that they had recently come together at a press conference. In answer to Devdas' query, "And now you…"
On the basis of what he had heard, Gopal Godse says that if Devdas Gandhi felt any disgust for the man who had ended his father's life, he set it aside for a moment, also set aside the sorrow he felt at his father's death if only for a while and asked Nathuram: "Then why did you do this?"
"The problem is political and nothing but political," said Nathuram. "Will you give me half–an–hour and listen to what I say?" At the request of the officer–in–charge, Devdas Gandhi terminated this two or three minute conversation and left. After this fleeting meeting described by Gopal Godse, there is no other available proof of Devdas Gandhi meeting Nathuram.
However, in his script, where the meeting between the two is almost cordial, Dalvi even puts in a suggestion for the director, Vinay Apte — Devdas Gandhi shakes hands with Nathuram before he leaves. Did Lalita Bapat, a member of the Stage Performances Scrutiny Board and the audience that clapped during the performance see nothing objectionable in this?
While describing this meeting, even Gopal Godse has not claimed that after his conversation with Nathuram, who was behind bars, Devdas shook hands with him before leaving the police station.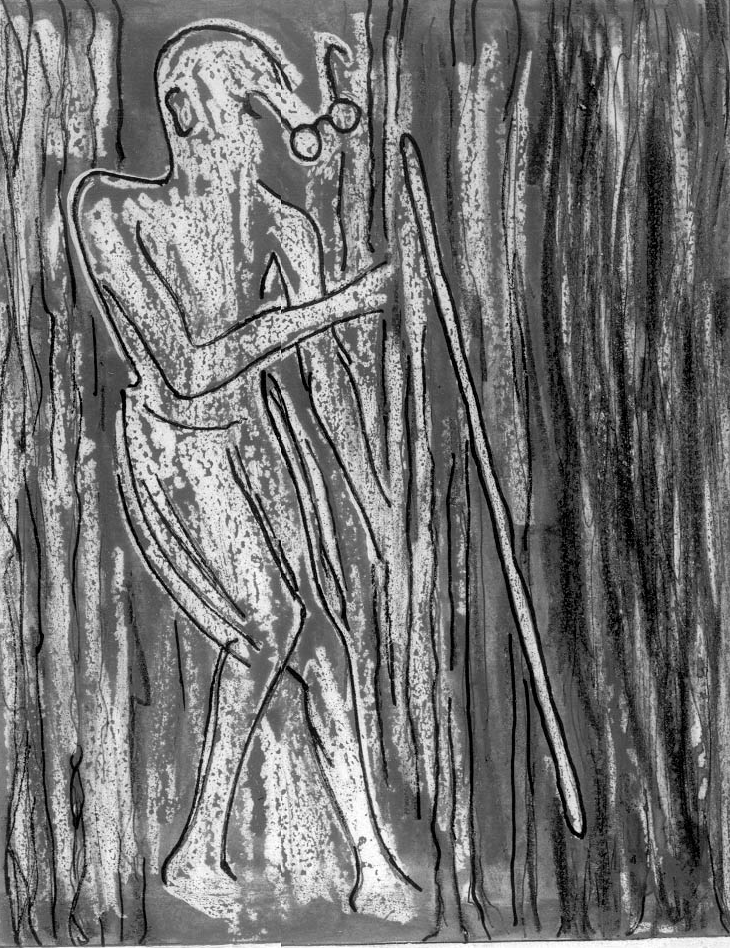 A scene that shows Devdas Gandhi on the night 30th January, shaking hands with his father's assassin, Nathuram, is more suited to a melodrama in masala commercial Hindi film. Should one assume that Devdas shook hands to express joy at meeting Nathuram, who had carried out the 'holy deed' of killing his (Devdas Gandhi's) father? Or, did he want to congratulate Nathuram for his patriotism that led him to assassinate Gandhiji? In the circumstances, is it wrong if people feel that the playwright has glorified a murderer and distorted history and that the director and producer have lent support to this act?
According to Dalvi's script, Devdas Gandhi got another opportunity to meet Nathuram on November 15, 1949, eight days before he (Nathuram) was to be hanged. In this scene, Devdas Gandhi enters with the home ministry's writ of permission and asks the jailer of Ambala Jail: "Where is Nathuram? Can I go to his prison cell?" When they meet, Nathuram asks Devdas, like one would ask a close friend whom one was seeing after a long time: "So you found the time (to meet me) after two years?"
In this scene, Dalvi has let his imagination run riot. In reality, neither Devdas Gandhi nor Ramdas Gandhi were law graduates nor did they practice law. Devdas was the editor of the daily newspaper, The Hindustan Times, for 25 years. And Ramdasbhai held a job in Nagpur. But Dalvi's Devdas Gandhi wants to represent Nathuram and that too in order to challenge the death by hanging verdict given unanimously by three judges of the Punjab High Court.
At the time, the new constitution of the Indian Republic had not yet been approved by the Constituent Assembly and hence no Supreme Court existed. In such a situation, all Devdas Gandhi could have done was to appeal to governor–general Rajgopalachari on behalf of Nathuram to ask for a pardon and stop the hanging. Does playwright Dalvi imagine that since the governor-general was Devdas Gandhi's father–in–law, he would have acceded to the request his son–in–law made on behalf of Nathuram?
But Nathuram, the hero of Dalvi's play, is all too eager to embrace death. This brave soldier asks Devdas, "If you wanted to represent someone, why didn't you do so for Tatyarao Savarkar? Or Nana Apte? Why didn't you choose to defend those innocent persons?"
This scene of the last meeting between Devdas Gandhi and Nathuram Godse is entirely imaginary. There's not an iota of proof to support it. On May 1, 1949, Ramdas Gandhi had written to the Governor-general that the death sentence given to Nathuram by the Special Court of Justice Atmacharan should not be carried out. (But Devdas Gandhi had absolutely nothing to do with this).
We cannot forget that whatever lies the accused may have told in court, the four judges were unanimous that these six were very much active in plotting Gandhi's assassination.
In Dalvi's script that I saw, Nathuram tells Devdas Gandhi, "Just as Gandhi is your father, he is the father of my nation…in fact he was great. There's no need at all for me to accept or deny this truth. The fearless war he waged against apartheid deserves our respect. It's praiseworthy how, after returning to India (from South Africa) and entering politics, he travelled all over the countryside to get to see and know the real India. Then at the Congress session, his firm announcement from the dais to Jinnah–Nehru–Patel that lawyers from Bombay and Delhi cannot represent the nation was an act of courage. The salt struggle, the Dandi march, the Quit India Movement, the burning of foreign cloth… all these turned me into his devotee. When Gandhi was arrested the slogan, 'The saint of Sabarmati is in jail' was on my lips too."
​Nathuram Godse never ever called Gandhiji the 'The Father of the Nation'. Dalvi's Nathuram does so. This can be interpreted in two ways – either the playwright is unfair to Nathuram or he is glorifying Nathuram.
I, at least, have never read anywhere that either of the Godse brothers, Nathuram or Gopal, had ever said or written that they were devotees of Gandhiji. How, then, did Gopal Godse tolerate Dalvi's dishonour to Nathuram by portraying him as a devotee of Gandhi?
Nathuram Godse was no devotee of Gandhi. If he was devoted to anyone, it was to Swatantraveer (VD) Savarkar.
While reading the script of Mee Nathuram Godse Boltoye, I could recognise Nathuram in it sometimes and Gopal Godse at other times. I never saw Nana Apte's face peeping from behind Nathuram's mask. But I did sometimes feel that the playwright Dalvi had donned Nathuram's mask and was delivering his dialogue. However all seem unanimous that Gandhiji never uttered the words "He Ram!" in his last moments.
On January 29, 1948, Gandhiji suffered from a bout of coughing which just wouldn't cease. He said then that his cough would not get better with penicillin tablets but only by chanting the name of Ram and praying to him. He told the attendant who was giving him a massage: "If someone were to end my life by pumping a bullet through me — as someone tried to do with a bomb the other day — and I met his bullet without a groan, and breathed my last taking God's name, then alone would I have made good my claim". (Pyarelal: Mahatma Gandhi: The Last Phase' — Volume 2, pg. 766).
On the evening of January 30, 1948 when Nathuram appeared before Gandhiji with folded hands that carried a pistol, Gandhiji remained unmoved despite seeing the very messenger of death in front of him. The possibility of the words 'He Ram!' coming out of the lips of such a courageous believer in God is stronger than Nathuram's contention.
Even if Nathuram had told Gandhiji, "Mara, Mara" ("Die, Die" — phonetically the reverse of, 'Rama, Rama'), Gandhi must have said 'Ram, Ram!' and bid goodbye to Nathuram and to the world.
Sheikh, the police inspector in Dalvi's play, becomes an admirer of Nathuram. He sees how cool and distant Nathuram remains despite his sentence of death by hanging and tells him, "You penetrate the bones and flesh, the blood of a human being like a virus. I can't get you out of my system. I have never been interested in politics. I did my job honestly. I don't know if assassinating Gandhi was right or wrong but in spite of that I feel disgust for him today. If he hadn't existed, you would never have killed him. I hate Gandhi. I hate Pakistan. I hate Jinnah and I hate you, Nathuram."
Dalvi's Sheikh tells Nathuram that his daughter Zubeida puts flowers on the place where Nathuram sits in the box for the accused in court. The idea of honouring the main accused in a murder case may be innovative, but there is absolutely no possibility of it having happened inside a court in 1948.
Dalvi's Sheikh also tells Nathuram that Zubeida worships him (Nathuram). He says, "My daughter Zubeida…. goes to the masjid every day to seek blessings for you. She finds it difficult to walk now but she goes somehow. She pays her obeisance. She is pregnant."
Inspired by this sisterly affection, Dalvi's Nathuram gives Sheikh a message for Zubeida: "If you really love this brother of yours, look after the baby in your womb. You will give birth to a son. Teach him my value. If another Gandhi is created on this soil, this country will need another Nathuram. We want Nathuram. Another Nathuram." Whose words are these? Nathuram's or Pradeep Dalvi's? Is this wishful thinking from the playwright?
'If another Gandhi is created on this soil, this country will need another Nathuram. We want Nathuram. Another Nathuram'. Whose words are these? Nathuram's or Pradeep Dalvi's? Is this wishful thinking from the playwright?
In his book, The story of the trial in the Red Fort (1948–1949; 1976; pg. 129), PL Inamdar, who represented Dr. Parchure, one of the accused in the Gandhi assassination case, there is a description of how advocate Dange who appeared for another accused, Nana Apte, praised his (Apte's) love affair while defending his client. Manorama Salve, the lover of the married Apte, was the daughter of a police officer from Mumbai who happened to be a Christian. The police had already tapped her telephone unknown to her lover, Apte. Advocate Dange told the court how Apte sang, 'Tere Islam ka Banda' over the telephone and got caught by the police.
Perhaps inspired by this incident, Dalvi found place in his play for a police inspector, Sheikh, and his daughter, Zubeida. If he had written a play about Nana Apte and included the characters of Manorama Salve and her father, no historian would have objected. But since the play was about Nathuram, Dalvi probably wanted to add some spice and show the affection between a unique brother-sister pair. So he changed the religion of his characters and pulled in the Muslim father-daughter pair of Sheikh and Zubeida.
Let us now discuss the Gujarati play, Gandhi Ke Godse, which was performed before Mee Nathuram Godse Boltoye came on stage.
From an article by Shirish Latkar in the Marathi daily, Tarun Bharat, (June 10, 1998), we learn that even before the first performance of the Marathi play took place, Dalvi kept telling everyone that 'Gandhi ke Godse?' was not an adaptation from his (Dalvi's) original Marathi play but a word–to–word translation.
​Latkar quotes Dalvi thus: "He (the producer of the Gujarati play did an exact translation of the play into Gujarati and sent it to the censors with the name 'Aahuti'. And the funny part is that the same committee which turned down 'Mee Nathuram…' immediately approved the Gujarati 'Aahuti'. That too without any deletions at all."
I read the Gujarati script and compared it to the Marathi one. The second act of the Gujarati script is not an exact translation but much of the contents are similar. But the first act of the Gujarati script is quite different from the Marathi version.
Along with Nathuram's mother, Karkare, Madanlal, Digambar Badge and Gopal Godse are all present in the Gujarati play. After the bomb explosion at Gandhiji's prayer meeting on January 20, 1948 and after the police arrested Madanlal, the audience sees the trio of Karkare, Nathuram and Apte on a platform at the Delhi railway station, planning and plotting how to reach Gandhiji and kill him before the police arrested them.
In Nathuram's opinion, Gandhi is responsible for the sorry state and alcoholism of his own eldest son, Harilal. Apart from Apte and Badge, in no scene in the Marathi play do we see Madanlal or Gopal Godse speaking to Nathuram.
​Nathuram tried unsuccessfully to tell the court that he was the sole person who planned and executed the assassination of Gandhi and that nobody else had a hand in it.
Neither the special judge Atmacharan nor the three judges of the Punjab High Court's bench — Acchruram, Bhandari and Gopaldas Khosla — accepted this. GD (Gopaldas) Khosla had actually seen tears in the eyes of the women present in court and the men too groping for their handkerchiefs while the hearing on Nathuram's appeal was on in Simla. Khosla himself was a renowned writer. In 1963, his book, The Murder of the Mahatma, was published.
​Gopal Godse has quoted this convenient bit from it of how Nathuram's statement impressed listeners in the court in his (Gopal Godse's) book, Panchavanna Kotinche Bali (The Victim of fifty-five crores) under the sub-heading, 'Innocent'. The sub–heading deliberately misleads those who have not read Khosla's original book written in English. The truth is that Justice Khosla was unanimous with justices Atma-charan, Acchruram and Bhandari that Nathuram and Apte should be hanged.
But, in his play, while glorifying his hero, Dalvi has not heeded the historical truth that the charge of having plotted Gandhi's assassination was proved in the court.
When Dalvi's character Sheikh is recording Nathuram's statement in the police station, he asks Nathuram: "But in the conspiracy…?" Nathuram stops him and says, "Excuse me, Mr. Sheikh, you are insulting my intelligence. Can't I plan and execute a righteous killing (Nathuram uses the word 'vadh' in an attempt to provide sanctity to his action. It is demons and villains who get killed in this 'righteous' way) on my own?" Dalvi's Nathuram doesn't even mention the word 'conspiracy' and even about 30th January, he firmly says that the plan and execution were all his.
Even if worshippers of the Godse brothers today feel that Nathuram and Gopal were incarnations of the ancient King Harishchandra of Ayodhya who was renowned for his truthfulness, it is obvious that they told a downright lie in court in order to prevent the conspiracy from being proved.
The defence lawyers (appearing for the accused) argued that the bomb explosion by Madanlal at Gandhiji's prayer meeting on January 20 and his assassination by Nathuram on January 30 were unrelated incidents and individual acts carried out by Madanlal and Nathuram. Contrary to this, the stand on the government's behalf was that these actions were part of the overall conspiracy and this was proved in court with evidence.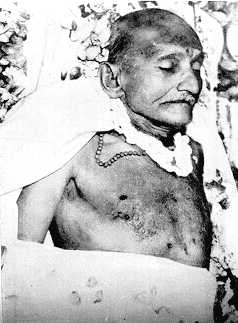 Along with the main accused Nathuram Godse and Narayan Apte, Karkare, Madanlal and Gopal Godse first absolutely denied (the 'conspiracy') but later admitted that it did take place. Justice Khosla writes on the subject: "The fact that all seven persons (Nathuram, Apte, Karkare, Madanlal, Gopal Godse and the witness for the prosecution Digamber Badge and his servant Shankar Kistayya) had gone to Delhi before the 20th of January and some of them had travelled and stayed in hotels under assumed names, the fact that all but one of them admitted their presence at Birla House at the time of the explosion, the fact that a number of hand–grenades were taken by Badge to Bombay and were carried to Delhi, and the manner of the hasty dispersal from Delhi of all the conspirators, left very little doubt that all of them had gone to Delhi with a common object, and that their simultaneous presence in Delhi was not a mere coincidence. There was ample evidence of association after the explosion of January 20. There was, for instance, a telegram sent by Karkare who was in Bombay, to Apte in Poona, on January 25. The telegram simply said: 'BOTH COME IMMEDIATELY'… (The Murder of the Mahatma, pgs. 237–238).
We cannot forget that whatever lies the accused may have told in court, the four judges were unanimous that these six were very much active in plotting Gandhi's assassination.
The strange irony of history is that after 50 years have gone by, the number of those praising Nathuram as a courageous martyr who sacrificed himself for his goal is definitely on the increase. If this weren't the case, an ordinary playwright like Dalvi would not have dared to bring him on stage as a hero. These days villains openly parade on the political stage as heroes. In independent India, politics has lately become so rapidly criminalized that a murderer becomes a martyr. And the Mahatma, who led the people's movement to free the country, is termed a traitor.
In fact, Nathuram assassinated Gandhi and even gave philosophical reasoning in his statement to the court. In it, he reminded the judges and the listeners that Shri Ram and Shri Krishna had killed Ravana and Kansa respectively. It is said that before Arjuna fought with his teacher Dronacharya, he paid homage to him by throwing an arrow at him. In a bid to remind those present in court of this incident, Nathuram said that he saluted Gandhiji before he shot bullets into him. The possibility exists that Nathuram saluted Gandhiji in keeping with his conviction that villains should be paid homage to first.
​Nathuram also seems to have used Rana Pratap, Shivaji Maharaj and Guru Gobind Singh (Nathuram Godse, May it please your honour, pg. 62). Shri Ram, Shri Krishna, Arjun, Rana Pratap or Guru Gobind Singh all killed armed enemies. I, at least, know of no example where any of these heroes 'righteously' killed a defenceless old man. If admirers of Godse find such an example they should bring it to the notice of us illiterate souls.
In his will, made on the day before he was hanged (14.1.1949), Nathuram desired that his bones be handed down the generations but not immersed (into a river) till the Sindhu (Indus) river became a part of united Hindustan.
'Tatyarao (Veer Savarkar), with his planned and theatrical demeanour, tried to show that he had nothing to do with Nathuram, not only in the court at the Red Fort but also in a solitary spot like the prison at the Red Fort'.
Dalvi's Nathuram tells the audience: "After he read my will, Tatyarao (Savarkar) said to me, 'Nathuram, you are fit to be the sage Dadhichi of modern India. Like his bones, your bones too will turn into weapons."
Since most people in the audience were probably mesmerised and lost their corporeal consciousness while seeing the first scene in Dalvi's Marathi play, they must not have realised the true situation that after his release from jail in the Red Fort on February 10, 1949, Swatantraveer Savarkar was never together with the other accused, Nathuram Godse and Narayan Apte, in the dark and lonely cell in Ambala Jail.
And since Savarkar was not present there when Nathuram made his will on November 14, 1949, how would he call him "the sage Dadhichi of modern India"? I have read that many senior devotees (admirers) of Savarkar like Gopal Godse and Sudheer Phadke were present in the audience. I wonder how they approved of this reckless flight of Dalvi's imagination.
Dalvi's Nathuram tells the audience: "Tatyarao was unnecessarily dragged into this trial. But should I tell you the real truth? I benefited from his arrest. How? I got to be with him. Tatyarao belonged only to us (in prison). We learnt so much from him. The last days of my life were great. They were fruitfully spent. After all, he was the conqueror of death. So even the shadow of death seemed shrunken in his company."
​Dalvi seems to have created this myth on the basis of certain statements, in Gopal Godse's book, Gandhi Hatya Ani Mee. After the accused in the Gandhi assassination conspiracy were arrested, they were presented in front of the district magistrate of Bombay province. Nathuram Godse was not among them. But Gopal Godse was. When he saw Savarkar, Gopal Godse wondered, "Will he be able to speak in his present state of mind?" Savarkar spoke a little only with Nana Apte.
P L Inamdar argued the case in court on behalf Gopal Godse and Dr. Dattatray Sadashiv Parchure as the defence advocate. Later, after the accused appealed against the sentence given by special judge Atmacharan, PL Inamdar represented Gopal Godse and Dr. Parchure once again. In October 1976, The Story of the Trial in the Red Fort' told by Inamdar was published.
​Inamdar has written: "During this entire period of the trial in the Red Fort, I never saw Savarkar, not even once, even turning his head to look at Nathuram sitting on his left. Forget speaking to Nathuram… Savarkar would be sitting on his chair stone–faced like the Sphinx as though he had no idea that anyone was in the seat next to him. He used to sit there quietly, in a very disciplined manner."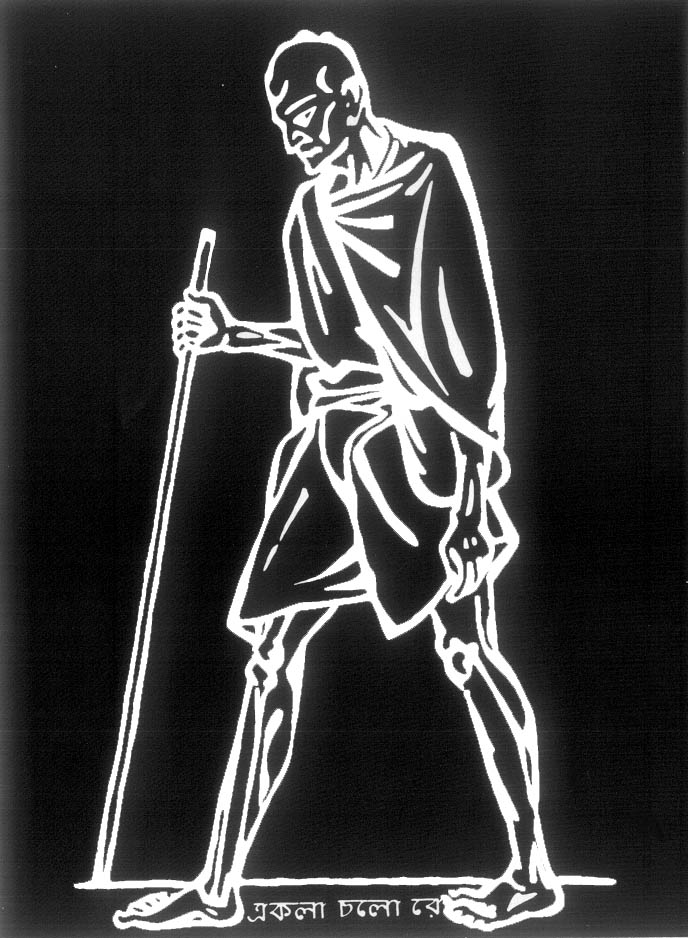 ​Inamdar has noted that he felt that Savarkar had decided to act thus in order to show that he was not in any way connected to the plot of assassinating Gandhi (PL Inamdar: The Story of the Trial in the Red Fort, 1976, pg. 185).
​Inamdar has written that during the trial period, he spoke a lot with Nathuram about Savarkar's behaviour. He notes, "Tatyarao, with his planned and theatrical demeanour, tried to show that he had nothing to do with Nathuram, not only in the court at the Red Fort but also in a solitary spot like the prison at the Red Fort."
It was natural that Nathuram felt "extremely hurt" by this behaviour. Inamdar has explicitly stated that even at their last meeting in Simla, Nathuram mentioned to him (Inamdar) of how distressed he used to be and how he fretted for a touch from Tatyarao's hand, one touch of sympathy, one look of compassion. (Ibid; Pg. 185).
​Nathuram claimed that the decision to murder Gandhi was entirely his and he alone executed it on the evening of January 30, 1948. He said that no one else was involved in this act. This statement was not accepted by any of the three judges of the Punjab High Court bench. But it seems that playwright Dalvi believes that his hero Nathuram was telling the truth.
Historians consider it their duty to provide exact dates and put events in the correct order in which they happened. Even Pradeep Dalvi is putting on an act of having studied history, he is an independent commercial playwright with no controls over him.
On 13th January (1948), after Gandhiji began his fast, Nathuram is writing a new editorial about it when the Nana Apte in Dalvi's play informs him (Nathuram) about a news item he has heard over the radio: "The Cabinet has changed its decision. They have agreed to give Rs. 55 crore to Pakistan. Gandhi has stopped his fast unto death."
The 'All India Radio' that provided Apte with this news must be extremely efficient! Isn't it a miracle that it actually informed Dalvi's Nana Apte in advance of events that happened during the next five days?"
​Gandhiji started his fast on January 13, 1948 at five minutes to noon. On the third day of the fast, i.e., on January 15, the government of India declared its decision of handing over to Pakistan its share of Rs. 55 crore from the cash balance immediately. Yet Gandhiji did not withdraw his fast since its second objective was to establish peace between Hindus and Muslims in Delhi.
On January 18, after the All–Party Peace Committee had given an assurance in writing and all the representatives, including those of the Hindu Sabha in Delhi and the Rashtriya Swayamsevak Sangh (RSS) had signed the assurance, Gandhiji accepted a glass of orange juice from Maulana Azad and terminated his feet at 12.45 p.m. (Pyarelal: Mahatma Gandhi: The Last Phase, Volume 2, 1958, pgs. 705-731).
These dates and chain of events have been accepted by Justice Atmacharan and the three judges of the Punjab High Court who gave their judgement on the appeal of the accused and the Kapur Commission.
While giving his statement in court, Nathuram was committing the two crimes (offences) — suppressing the truth and telling lies. His contention was that the explosion brought about by Madanlal Pahwa using a guncotton slab during Gandhiji's prayer meeting on 20.1.1948 and Gandhiji's
assassination by Nathuram himself on 30.1.1948 were two separate incidents, absolutely unrelated to each other.
It is on record that in the very first paragraph of his statement, he (Nathuram) has said that, in fact, the very act of law–giving was tainted since the government filed only one case due to its belief that these two incidents were part of one conspiracy when it should actually have filed two separate cases. We must understand that the court did not think he was telling the truth.
At least three or four months before Gandhiji started a fast to hand over Rs. 55 crore to Pakistan, Nathuram was already voicing his intention to assassinate Gandhiji to a senior leader of the Hindu Mahasabha like GV Ketkar, albeit in private.
What Nathuram said in his statement in court — that the decision to assassinate Gandhi was his alone, that he did not conspire with anyone, that there was no 'conspiracy', that he was not at all connected with the bomb explosion on January 20 and that when he made the final decision on January 30 he didn't mention it to anybody — were all barefaced lies.
While talking about the fifth accusation in the chargesheet which stated that Nathuram had conspired with Madanlal in the attempt to assassinate Mahatma Gandhi, Nathuram said, "I wish to make it clear that in this case I was not associated with Madanlal or anyone else in any way whatsoever". (Gopal Godse, Panchavanna Kotiche Bali); As far as I know, on January 20th, Gopal wasn't even in Delhi." (ibid, pg. 69).
"Apte and I had planned to carry out fierce but peaceful demonstrations as soon as possible before Gandhiji in his prayer meeting." (ibid, pg. 68). When Nathuram states that it was "only for this that the two of them had come to Delhi", he was telling an absolute lie as available proof later showed.
At first it was Gopal Godse who gave a juicy description in his book Gandhihatya Ani Mee of how Nathuram Godse remained unmoved and unshaken right till the end. Pradeep Dalvi, an admirer of Nathuram, just followed Gopal's footsteps in his play. But neither of these Nathuram devotees states how Mahatma Gandhi approached his death courageously in the very last moment of his life or how his faith in non–violence remained unbroken.
Justice Khosla describes what happened on the morning of November 15, 1949 when Nathuram Godse and Narayan alias Nana Apte were being taken to be hanged:
"Godse walked in front. His step occasionally faltered. His demeanour and general appearance evidenced a state of nervousness and fear. He tried to fight against it and keep up a bold exterior by shouting every few seconds the slogan Akhand Bharat. But his voice had a slight croak in it, and the vigour with which he had argued his case at the trial and in the High Court seemed to have been all but expended.
"The desperate cry was taken up by Apte, who shouted Amar Rahe! (Long Live!). His loud and firm tone made an uncanny contrast to Godse's at times almost feeble utterance. The superintendent of the jail and the district magistrate of Ambala who had come to certify the due execution of the High Court's order observed that, unlike Godse, Apte was completely self–possessed and displayed not the slightest sign of nervousness. He walked with a firm step with his shoulders thrown back and his head held high.
"Taller than Godse by several inches, he appeared to dominate over him. There was, on his face, a look not so much of defiance and justification of what he had done, as of an inner sense of fulfilment, of looking forward to a rightful end to the proceedings which had occasioned so much sound and fury. It was said afterwards that Godse had, during his last days in jail, repented of his deed and declared that were he to be given another chance he would spend the rest of his life in the promotion of peace and the service of his country.
"Apte on the other hand, maintained an unrelenting attitude. Till the very end he refused to admit his guilt, nor did he plead his innocence in the cringing tones of a beaten adversary. The study of Bhagwadgita and his own experiment in writing a treatise on philosophy may have taught him the futility of protest or prayer, or it may be his naturally stoic temperament, but he walked to his doom with the self–assurance and confidence of a man who is about to receive no more and no less than the expected and deserved reward for doing his duty."
"A single gallows had been prepared for the execution of both. Two ropes, each with a noose, hung from the high crossbar in parallel lines. Godse and Apte were made to stand side by side, the black cloth bags were drawn over their heads and tied at the necks. After adjusting the nooses, the executioner stepped of the platform and pulled the lever.
"Apte died almost at once and his still body swung in a slow oscillating movement, but Godse, though unconscious and unfeeling, continued to wriggle and wriggle and display signs of life in the shivering of his legs and the convulsing of his body for quite fifteen minutes. (The Murder of the Mahatma, 1963, pgs. 244–245).
(Another discrepancy arises in Nathuram's statements about Digambar Badge who was the witness for the prosecution). Nathuram completely denied some statements made by Badge in his testimony.
"I know this Badge. But he rarely came to visit me. I too have not gone to see him for many years. In Nathuram's original statement in English, the exact words are "Nor have I ever visited his place of residence since several years past." Nathuram Godse's brother Gopal, too, has translated this as, "I too have not gone to see him for many years." This is not as exact as it should be. The more correct translation would be, "For many years I have not been to his residence (or house) at all."
In the eighth paragraph of his statement, Nathuram had said the following in English, "I further say that I neither saw nor met Badge on 14th January, 1948 at Dadar either alone or in the company of Apte. I did not even know that Badge had come to Bombay on that day.
"While translating the above sentences in English into Marathi, Gopal Godse dropped Apte's name and instead of translating it as, "I did not even know that Badge had come to Bombay on that day", he wrote, "I didn't even know that Badge was going to leave for Bombay that day" and added to
the confusion.
Though Nathuram denies in the eighth paragraph of his statement in court that he and Badge spoke to Apte on 10th January, he was lying. He also denied that on 14th January he and Apte had met Nathuram in Mumbai as decided earlier. It's also a downright lie that Nathuram did not know that Badge had come to Mumbai that day. As is the statement that he (Nathuram) was not directly or indirectly connected with Madanlal.
Even though Nathuram did concede that he had met Badge in Mumbai, his fabrication that the reason why he and Apte went to Delhi was only for a fierce but peaceful demonstration before Gandhiji was not accepted in court. None of the judges believed his hypocritical explanation that he had told Badge to come to Delhi since Badge wanted to participate in the demonstration.
​Nathuram confessed that Badge came to meet him in Marina Hotel on 20th January. But he denied the reality that on that day Apte, Karkare, Gopal Godse, Badge and Shankar had all come together for a meeting in his (Nathuram's) hotel room. Nathuram's statement that so far as he knew Gopal had not arrived in Delhi was 100 per cent untrue.
As a historian, when I evaluated Nathuram's actions, the opinion I formed was that Nathuram was "a hardened liar who crushed the truth", a criminal. And I haven't as yet found true and solid recorded proof to the contrary to make me change my opinion.
Dalvi's hero Nathuram addresses the audience in the very first scene and says: "There's a deep wound in my heart, my mind, blow after blow on the same wound. The pieces of the country due to partition, the slaughter of refugees, the rape of my mothers and sisters. The grant of 55 crores we had to give to Pakistan to satisfy Gandhi's childish obstinacy and my Sindhu (Indus) river which was separated from united Hindustan and presented to Pakistan".
At the end of the play, while speaking to Devdas Gandhi, Nathuram says, "Partition was not necessary. It was definitely a wrong decision made by Gandhi. Then the slaughter of the refugees. The 55 crores that was given to Pakistan to help it against our soldiers fighting in Kashmir and the obstinate, headstrong manner in which Gandhi fought for it were all unpardonable." In fact Nathuram's brother Gopal Godse has titled one of his books Panchavanna Kotinche Bali in an obvious reference to Gandhiji.
One could say that after Gandhi began his fast on January 13, 1948 over the problem of giving Rs. 55 crores to Pakistan, Nathuram found a convenient reason to kill him. But it is clear from the testimonies and evidence of the Kapur Commission that for at least six months before this, Nathuram had been expressing his desire to assassinate Gandhi, in public meetings as well as in private discussions.
There were people in Pune, and other cities in Maharashtra, who believed that Nathuram was not a murderer but a martyr. According to them, his assassination of Gandhi was not a wrong action but absolutely right and carried out in order to protect the religion and the nation. Today, the number of people who believe this is increasing.
Even if the common man is curious to know what really happened, he cannot find the necessary means and time to find out the truth due to various reasons. Most people prefer myths to history. Many new shades get mixed with these myths with the passage of time. Hence, Nathuram's assassination of Gandhi 50 years ago is today being portrayed as the murder of a villain.
In October 1964, Karkare, Madanlal and Gopal Godse finished their term in prison and were released. In order to celebrate this, a Satyavinayak Pooja was organised in the Udyan Hall in Pune on November 12, 1964. Here, speaking in front of 150 to 200 people, GV Ketkar, the then editor of the daily, Tarun Bharat, revealed a sensational secret.
He said that three months before Gandhiji's assassination, Nathuram used to tell him (Ketkar) that he wished to kill Gandhi. Ketkar said that while discussing the possible consequences of such an act, he had asked Nathuram to consider the political and social fallout. Ketkar also told the gathering that, personally, he was opposed to the idea of assassinating Gandhiji. After the explosion by Madanlal in the prayer meeting on 20th January, Badge returned to Pune. When Badge spoke to Ketkar about his future plans, Ketkar realised that he and his companions were going to assassinate Gandhiji.
When Ketkar was mentioning all this in a meeting, Gopal Godse, who was sitting next to him, even told him, "Don't say anything more." But Ketkar retorted, "Now if I say all this they (i.e. the Congress government) are not going to arrest me." (The report of the Commission of Inquiry into the Conspiracy to Murder Mahatma Gandhi, part 1, pg. 61).
In October 1947, Nathuram Godse had requested Ketkar to write an article for Agrani. At this meeting, Ketkar reminded Nathuram of his speech in July and asked him if he really intended to murder Gandhiji. Nathuram replied in the affirmative. For one hour or so, Ketkar tried to dissuade him. But it was of no use. However, till he testified before the Kapur Commission, Ketkar had never publicly mentioned this discussion with Nathuram.
The conclusions made at the end of the Kapur Commission Report about Ketkar are as follows:
Ø Ketkar knew in October or November 1947 that Gandhiji's life was in danger.
Ø From his conversation with Badge on January 23, 1948 or thereabouts, Ketkar knew about the conspiracy planned by Nathuram.
Ø Until he met Badge, Ketkar had no idea that Badge and Apte were also involved in the conspiracy to assassinate Mahatma Gandhi. But since Nathuram had told him in October or November 1947 that he (Nathuram) intended to assassinate Gandhi or such a plan existed, Ketkar knew of
Nathuram's complicity. (The Report of the Kapur Commission: Part 2, pg. 358). But till November 12, 1964, Ketkar did not reveal this publicly. This has to be considered an offence on his part. There is no evidence to show that Ketkar took the lead and communicated the information he had to the Bombay government.
One thing is clear from the report of the Kapur Commission. At least three or four months before Gandhiji started a fast to hand over Rs. 55 crore to Pakistan, Nathuram was already voicing his intention to assassinate Gandhiji to a senior leader of the Hindu Mahasabha like GV Ketkar, albeit in private. This means that it is not true that he decided to assassinate Gandhiji due to his fast. The fast was only an instrumental cause for Nathuram. To say that Gandhiji was 'The Victim of Fifty-Five Crores' is just to advance an argument in support of Nathuram's offence.
Actually this sum of Rs. 55 crore was the money that was Pakistan's share, from the cash of Rs. 375 crore in the vaults of the Reserve Bank of India before partition. On December 1 and 2, 1947, representatives of both countries had discussed the issue and decided that of the cash balance of
Rs. 375 crore, Pakistan's share was Rs. 75 crore. Out of this sum of Rs. 75 crore, Rs. 20 crore had been given to Pakistan to temporarily take care of its financial needs when Pakistan was just coming into existence on August 14, 1947, and it was decided in the agreement of December 2, 1947 that the balance amount of Rs.55 crore should be handed over later by the Indian government to the Pakistan government.
Pakistan had a right to this cash of Rs. 55 crore and the Indian government recognised this right. When Gopal Godse merely indicates this sum of Rs. 55 crore as the 'balance or remaining amount', this term misleads the reader. In the second line of his original statement in English, Sardar Patel had used the term 'cash balances' and created a lot of confusion. (Panchavanna Kotinche Bali, pg. 143).
Many people have in their ignorance used words like 'donation' or 'gift' for this sum of Rs. 55 crore. The Nathuram in Dalvi's play actually uses the word 'grant'. To give any 'gift', 'donation' or 'grant' is not binding on any person or government nor is it inevitable.
The decision taken by Patel and Nehru on behalf of the government of India was in keeping with the law. The government of Pakistan had sent a memorandum to the deputy governor of the Reserve Bank in Karachi on January 6, 1948 asking for this sum of Rs. 55 crore from India. On the same day, a summary of that memorandum had been sent in a telegram to CD Deshmukh, the then governor of the Reserve Bank and Deshmukh had immediately sent a return reply by telegram.
In order to satisfy Pakistan's financial need, the Indian Reserve Bank had indicated its readiness to approve a temporary loan of Rs. 10 crore and Deshmukh had been told that the Reserve Bank had to take a final decision and that the government of India would not interfere. That is why in the meeting at Lahore on January 11, Prime Minister Nehru had indicated that he was favourably disposed to give Pakistan Rs. 10 crore as a temporary loan. Thereupon, Liaquat Ali asked Nehru "Then why don't you give Pakistan the 55 crore rupees you owe us and put an end to the matter?"
Gandhiji was treating this matter of giving Rs. 55 crore to Pakistan as a moral one. He felt that if his fast could calm down, the atmosphere in India, especially in Delhi, then the atmosphere in Pakistan would automatically cool down too. Since the 13th of January was a Monday, it was Gandhiji's day for observing silence. So after he began his fast, his written statement was read out in the evening's prayer meeting. In this statement he had not said that he had begun a fast over the question of giving Rs. 55 crore to Pakistan.
Even if one grants that this problem did occupy his mind, it does not seem as though it was the only reason. If it had been so, then Gandhiji would have ended his fast after the government of India had announced its decision on 15th January that Pakistan's share of Rs. 55 crore should be handed over immediately. But this did not happen. One should not forget that Gandhiji continued his fast till 18th January.
​Sardar Patel wasn't in Delhi from January 13 to 18. In his absence, the members of the central Cabinet gathered around Gandhiji's bed on the lawns of Birla House. They reconsidered the earlier decision to give Rs. 55 crore to Pakistan. At night, some Sikh refugees from Pakistan held demonstrations opposite Birla House.
Nehru had just sat down in his car after meeting Gandhiji when he heard their slogans, 'Blood for Blood', and, 'Let Gandhi Die'. Enraged, he got out of the car and screamed, "The person who said let Gandhi die should repeat it in front of me. He will have to kill me first." The demonstrators dispersed.
Today, the nature of Indian politics has changed so much that the fact that political leaders like Gandhiji, Nehru and Sardar Patel had the courage to confront an angry mob unarmed seems like a fairy tale.
​Nathuram Godse used to say that Mahatma Gandhi spent his entire political life fawning over Muslims and protecting fundamentalist Muslims at the cost of the welfare of Hindus. Even today his disciples and admirers stick to this line. At that time itself, there was criticism that Gandhiji started his fast on January 13 to save the lives of Muslims in Delhi.
On that day, morning newspapers carried news of the slaughter of Hindu and Sikh refugees from the North–West Frontier Provinces who were returning to India at Gujaranwala, a railway station in West Punjab, that had become part of Pakistan. Condemning this slaughter in his prayer meeting, Gandhiji said, "Then and not till then shall I repent that I ever called it a sin, as I am afraid I must hold today, it is. I want to live to see the Pakistan not on paper, not in the orations of Pakistan orators, but in the daily life of every Pakistani Muslim… The fast is a bid for nothing less." (Pyarelal: (Pyarelal: Mahatma Gandhi: The Last Phase).
In one of his speeches at a prayer meeting, Gandhiji said that the Muslim League should be held primarily responsible for the happenings in both parts of Hindustan. Shoaib Kureishi, a friend of Gandhiji, sent a letter protesting against this statement. Gandhiji's response was that he would never shy away from the truth and regardless of whether Muslims in Pakistan or in both countries liked or did not like what he said, he would continue to give advice. He told Pyarelal that he was unrepentant for what he had said about the Muslim League's responsibility for the existing state of affairs: "I cannot in all honesty absolve it. Nor must I in this crisis mince words or keep back things which might displease others." (Pyarelal: Mahatma Gandhi: The Last Phase', Volume 2, pgs. 715–716).
On January 15, the Indian government announced its decision of not holding back the Rs. 55 crore to be given to Pakistan but to hand it over immediately. Actually Rs. 55 crore were not paid. The amount of Rs. 10 crore given to Pakistan by the Indian Reserve Bank as a temporary loan was subtracted from Rs. 55 crore and Rs. 45 crore was handed over.
The student of history in not surprised by the fact that in his books, Panchavanna Kotiche Bali and Panchavanna Kotinche Bali Gopal Godse has justified the act of his elder brother and their associates. But his claim that he is relating the history of this incident objectively cannot hold when examined against available proof.
While relating the Nathu-ramayan, I have provided some examples, backed by adequate proof of how he has committed the two serious offences of suppressing the truth and telling a lie in both his books.
​Pradeep Dalvi is a commercial playwright, after all! After hearing this entire Nathuramayan, he continues to sing the same tune that his play is based on history. The glorification of Gandhiji's murderers carried out deliberately by Dalvi is absolutely consistent with the criminalisation of Indian politics today. Even though Vinay Apte, the director of the play says, "We have not staged this play to plead on Nathuram's behalf," if the playwright had not pleaded for Nathuram, the play would not have been given the free publicity it had received.
After India became free, albeit in a fragmented manner, Nathuram assassinated a defenceless old man and sowed the seeds of politics based on murder. That poisonous tree has borne many fruits in the last 50 years. Those who wish to taste this fruit and experience the intoxication of power may do so happily. The atmosphere in the country is so badly polluted today that murderers are honoured as noble people and a truly noble–minded man is censured and called evil–minded.