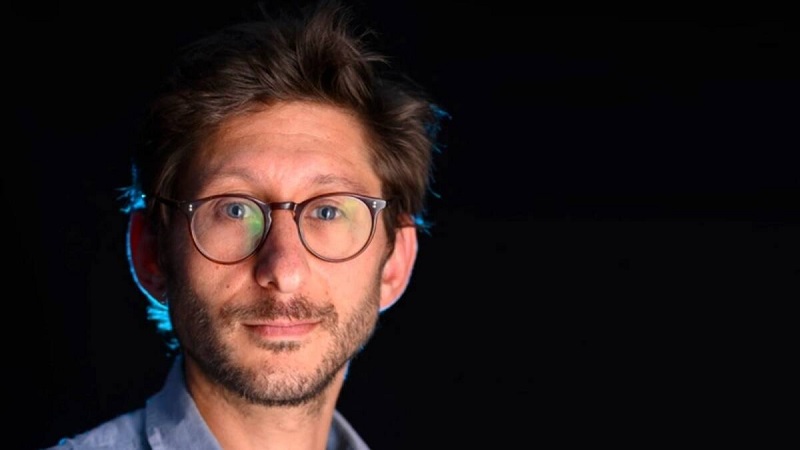 Image Courtesy:indianexpress.com
International media is headlining the excesses of military-ruled Myanmar, where a court has sentenced 37-year-old American journalist Danny Fenster to 11 years in jail. According to Reuters, this was confirmed by Fenster's lawyer, and the sentencing comes even after the United States called for his release from "unjust detention".
Managing Editor of online magazine Frontier Myanmar, Fenster, was found guilty of "incitement and violations of immigration and unlawful associations laws". According to his employers, this sentence was "the harshest possible under the law". Thomas Kean, Editor-in-Chief of Frontier Myanmar, one of the country's top independent news outlets, was quoted by Reuters saying, "There is absolutely no basis to convict Danny of these charges. Everyone at Frontier is disappointed and frustrated at this decision. We just want to see Danny released as soon as possible so he can go home to his family."
Fenster is reportedly, the "first Western journalist sentenced to prison in recent years in Myanmar". On February 1, the country witnessed a military government take over after a coup against its elected government led by Nobel laureate Aung San Suu Kyi.
Unacceptable and ridiculous that @FrontierMM Danny Fenster was sentenced to 11 years in prison by #Myanmar junta today. No journalist should be jailed for doing our job. Another testament that shows the world must end this military junta ruling and atrocities at all cost.

— Hnin Zaw (@hninyadanazaw) November 12, 2021
Danny Fenster, an American journalist, had been sentenced to 11 years imprisonment with hard labor a court in Yangon on Friday. #WhatsHappeningInMyanmar #Myanmar #Burma #JournalismIsNotACrime

— Wai Moe (@wai_moe) November 12, 2021
According to Reuters, the online magazine Frontier Myanmar, is one of the country's top independent news sites and Fenster had previously worked for Myanmar Now, which focused on investigative news "but was banned after the military seized power." He was arrested "as he was about to board a flight to the US on May 24" and was held at "Yangon's notorious Insein prison, where hundreds of opponents of the Tatmadaw, as the military is known, were jailed, many beaten and tortured, during decades of dictatorship", as per news reports. He has been also charged with Sedition and offences under the country's terrorism act earlier this week.
According to MyanmarNow.org, Danny Fenster was "accused of inciting unrest against Myanmar's coup regime under Section 505a of the Penal Code, as well as breaching Section 13(1) of the Immigration Act and Section 17(1) of the Unlawful Associations Act." The Frontier Myanmar issued its statement on Friday detailing that Fenster was "handed a three-year prison term for the incitement charge, another three years for violating the Unlawful Associations Act and five years for the immigration charge, as well as a 100,000 kyat (US$56) fine." It added that the "decision was announced this morning at a court inside Yangon's Insein Prison, following a trial that was closed to the public. The sentences imposed were the harshest possible under the law."
Frontier Myanmar and Myanmar Now had previously clarified that Fenster had resigned from Myanmar Now in July 2020 and joined Frontier Myanmar the following month. According to Myanmar Now, Than Zaw Aung, Fenster's lawyer, said that the prosecution called a total of 13 witnesses to testify, while the defence team relied on the testimony of three witnesses and various documents to make its case,
Thomas Kean, Frontier Myanmar's Editor-in-Chief told the media that, "There is absolutely no basis to convict Danny of these charges. His legal team clearly demonstrated to the court that he had resigned from Myanmar Now and was working for Frontier from the middle of last year."
Swe Win, the editor-in-chief of Myanmar Now and Fenster's former employer said, "Danny has done nothing wrong at all. And Myanmar Now has done nothing wrong, either. I view the sentencing as a sheer political kidnapping of an American citizen in the junta's efforts to gain leverage in dealing with the United States. Danny now must be viewed as a hostage, and as such, the Biden administration has to send a clear and strong message to the junta for this senseless act." The report added that "Swe Win and two other editors, Nyein Chan and Aung Shin, are also accused of the same crimes as Fenster."
Related:
Myanmar refugee children can now go to school in Mizoram
A simmering revolution, stories untold, a military crackdown: Myanmar