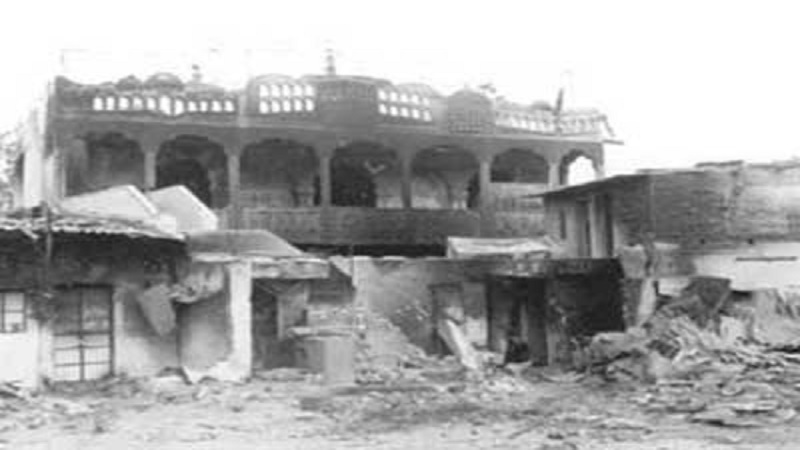 Image Courtesy:facenfacts.com
Bipin Panchal, one of the people convicted in the Naroda Patiya case, died on Tuesday reportedly due to complications arising from Covid-19. Panchal was accused number 44 in the case and had been sentenced to 31 years in jail by Special Judge Jyotsna Yagnik in 2012.
A former Bharatiya Janata Party (BJP) councilor and member of the Vishwa Hindu Parishad (VHP), Panchal had been convicted on August 29, 2012 along with 32 others including Maya Kodnanai, Babu Bajrangi and Kishan Korani by the special court. This was one of the nine cases being investigated by the Special Investigation Team (SIT) under supervision of the Supreme Court. He was identified in court by a woman witness who used to work as a security guard in Chiloda.
On February 28 when she (the witness) was going to work, her son urged her not to go as the VHP had given a bandh call. But she came out of the house only to know that an armed mob had assembled near Natraj Hotel and was shouting slogans against the minority community. The same witness had also identified Kodnani. Though Kodnani was later acquitted by the High Court, Panchal was not. He had applied for bail and his hearing was scheduled for today.
In 2009, Panchal had also moved High Court to be granted compensation for damage to his auto shop during the riots. He had claimed to have suffered losses of at least Rs 7 lakhs, and in 2010, the court aged to treat him as a victim. At that time Panchal was still an accused and the trial was on in the Special Court. Then Chief Justice S Mukhopadhyay granted Panchal compensation worth Rs 50,000/-.
The order may be read here:
Related:
CJP fights for justice in the Naroda Patiya Massacre
Impunity Punctured: Naroda Patiya Verdict