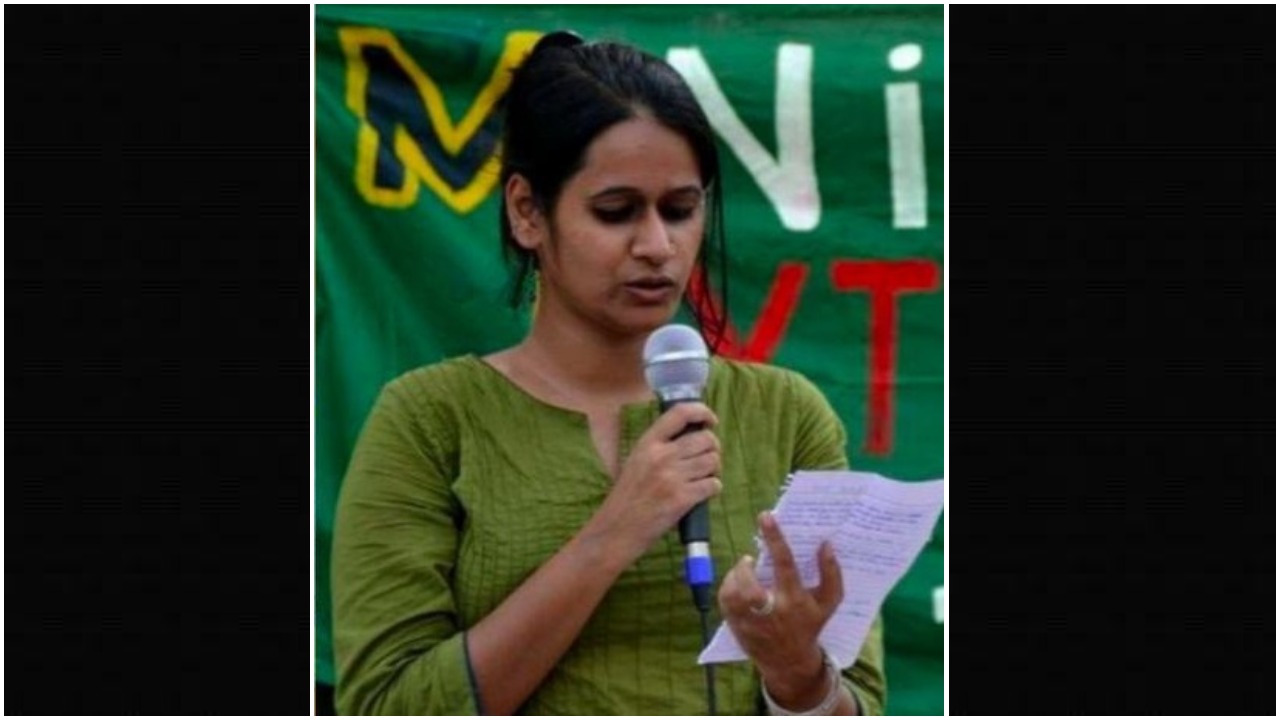 A Delhi Court has today granted bail to Pinjra Tod member Natasha Narwal who is accused of instigating the riots that took place in the northeast districts of Delhi, news agencies reported. It was the trial court in Karkardooma granted bail to Narwal in a case registered against her under the Unlawful Activities Prevention Act. The court also directed the Special Cell of Delhi Police to supply a copy of the chargesheet to Narwal by September 21.
Narwal has been lodged in Tihar prison as an accused under three FIRs that have been registered against her for allegedly fuelling the riots. On March 23, Narwal was arrested in connection with a case filed against certain Anti-CAA protesters in Jaffrabad. However, she was immediately released on bail.Soon after being released on bail, another FIR was registered against for allegedly instigating the Delhi riots and she has been in judicial custody ever since.
Narwal has been accused of various offences under the Indian Penal Code as well as the provisions of the Unlawful Activities Prevention Act. The cases against her and another member of Pinjra Tod Devangana Kalita, are being investigated by the Crime Branch of the Delhi Police. Earlier, Narwal had to move the Delhi High Court for seeking legal interviews with her lawyer through video conferencing and access to books and telephonic calls.
Related:
Front Line Defenders condemns arrest of Pinjra Tod activists, demands immediate release
Bail in one case, custody in another for two Pinjra Tod activists
Delhi Police arrest Jamia Millia Islamia student leader Asif Iqbal Tanha
Delhi HC again adjourns petition about police accountability for 'indiscriminate' arrests: Justice delayed?
Policing in the times of corona has many tones, depending on who you are