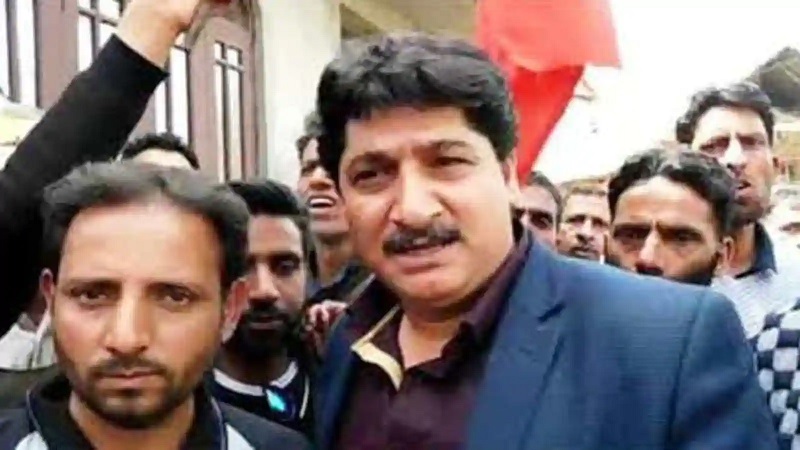 Image Courtesy:hindustantimes.com
National Conference vice president Omar Abdullah has accused the Bharatiya Janata Party (BJP) of having a "completely different standard when it comes to hate speech from its own leaders." He said, "They can call for hands to be cut off, people to be murdered & it's fine. Hilal Lone makes a speech & anti-terror laws are used to book him."
Abdullah was reacting to the arrest of his colleague Hilal Lone who was booked arrested under the Unlawful Activities (Prevention) Act (UAPA) for allegedly delivering a hateful speech last year. According to news reports in The Tribune, Lone is accused of delivering the alleged 'hate speech' at a rally during last year's District Development Council elections in Bandipora. Lone, the son of National Conference's member of Parliament Mohammad Akbar Lone, was arrested on Monday from the MLA Hostel, where he was being held captive since December 2020, the report stated adding that, he was booked under various sections of the UAPA in an FIR registered at a police station in Hajin in north Kashmir's Bandipora district. It was on December 25, 2020, that Lone was detained in Bandipora's Sumbal area and then shifted to the MLA Hostel here.
Meanwhile, the Jammu and Kashmir National Conference also issued an official statement and to "denounce" the alleged "locking-up of Party President, Member of Parliament from Srinagar Dr Farooq Abdullah and Vice President Mr. Omar Abdullah at their residence terming the measures arbitrary and gross intrusion of fundamental rights."
The partly stated, "Confining party leaders to their homes exposes the iron fist approach towards Jammu and Kashmir. The measure is the gross violation of human rights and is highly condemnable. Previously also at various instances, the leaders were debarred from moving out from their residences exclusive of any reason. The undue measure marks a new low in the curtailment of fundamental rights of people of Jammu and Kashmir. The measure reveals abnormal is the new normal in this part of the world". The statement went on to say, "Such harsh and unwarranted measures would further alienate the people and delay restoration of normalcy in Kashmir, which has been reeling under fear psychosis and a sense of insecurity since August, 2019."
Meanwhile, a delegation of international envoys is visiting Jammu and Kashmir today, February 17, reported India Today. The two-day visit is "to assess the development work and the security situation in the union territory," stated the news report.
The delegation includes envoys from France, Italy, Spain, Finland, Bangladesh, Malawi, Ghana stated the news report, adding that they are expected to interact with some newly-elected DDC and BDC representatives, and perhaps also meet members of civil society, and have an interaction with select media persons. They will also "meet Lieutenant Governor Manoj Sinha, Chief Justice of J&K and senior officials from administration, who will apprise the delegation of development-related work."
However, the report added that the international delegation "will not meet former Chief Ministers Mehbooba Mufti and Omar Abdullah, who recently alleged that "they were barred from moving out", and nor will they "visit the 'camps' for displaced pandits in Jammu."
Related:
Over 400 detainees released under Public Safety Act in J&K: MHA
After 18 months, J&K gets 4G internet back!
70-year-old becomes first person to be killed in Kashmir, after getting domicile tag