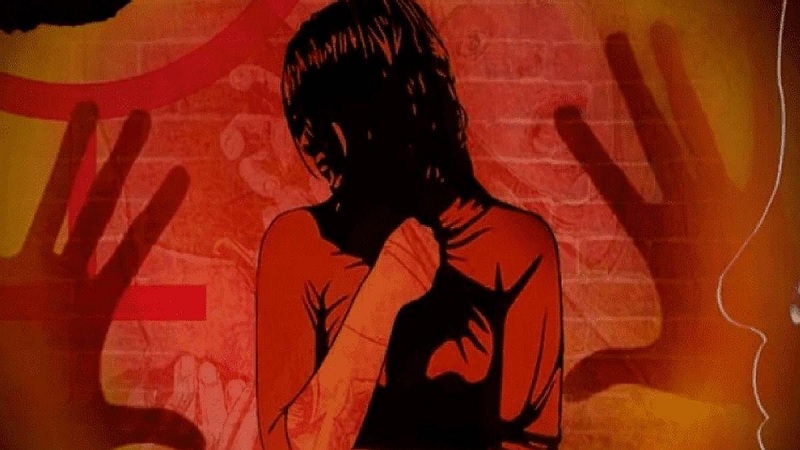 Image Courtesy:newsclick.in
A group of national women organisations have strongly condemned the January 3, 2021 gang-rape, torture and murder of an anganwadi workerin Badaun, Uttar Pradesh in a joint statement released on January 7.
The All India Democratic Women's Association (AIDWA,) the National Federation Of Indian Women (NFIW,) the All India Progressive Women's Association (AIPWA,) the Pragatisheel Mahila Sangathan (PMS) the All India Mahila Sanskritik Sangathan (AIMSS) and the All India Agragami Mahila Samiti (AIAMS) demanded the immediate arrest of the accused: a mahant (chief priest) and his associates.
They also demanded protection for the victim's family and proper police and administrative action to ensure speedy justice. Organisations called upon all member activists to campaign strongly on the issue to expose the dangers faced by women under the Bharatiya Janata Party (BJP) regime.
The 50-year-old woman was allegedly attacked on Sunday night at the temple she used to visit to offer prayers. Police arrested two of the accused men although the Chief priest is still on the run.
"The mangled body of the woman was brought back in a car and left in front of her home," said the women's organisations. "In a repeat of the callousness evidenced in the Hathras case, the police ignored the pleas of the family to lodge the FIR. They turned up only the next morning and after the post mortem revealed severe injuries including injuries in the private parts of the victim' s body," they said, condemning the complete apathy of the police.
The Senior Superintendent of Police, Badaun stated that the Inspector of Police has been temporarily relieved of his duties. But organisations claimed that, like earlier cases, there will be efforts to side-line the sexual assault and murder and to subvert justice to cover up the condemnable record of the Adityanath government when it comes to women's safety.
"It is shameful that such horrendous crimes against women are being committed at a time when the Uttar Pradesh government is preventing women from holding peaceful demonstrations with their just demands for food and work. It is doubly shameful that in a regime that boasts of religiosity, temples are becoming sites of crimes and mahants are becoming perpetrators," they said.
Related:
Ex IAS officer claims UP govt detained him for trying to meet Badaun gangrape victim's family
Woman allegedly gang raped, brutalised inside UP temple
Uttar Pradesh: 19-year-old woman allegedly gang-raped when returning from Navratri
Uttar Pradesh records highest crimes against Dalits: NCRB …
Two Dalit labourers in Uttar Pradesh survive brutal assault by upper-caste mob