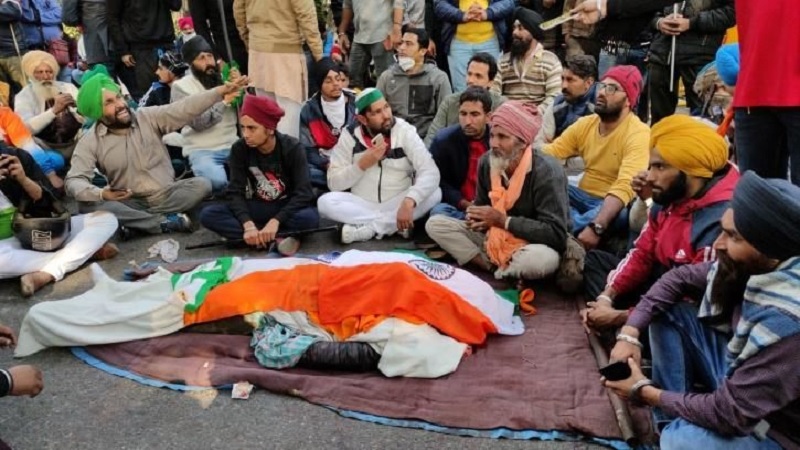 Image Courtesy:livelaw.in
Justice Yogesh Khanna of the Delhi High Court has directed the Health Secretary of the Delhi Government to form a Medical Board to examine the X-Ray report of Navreet Singh, reports LiveLaw. The 26-year-old farmer had passed away after his tractor overturned during the tractor rally on January 26, 2021.
Maulana Azad Medical College in Delhi, has been directed to examine the X-ray report, that is be handed over to them by the Uttar Pradesh Police, and the board will supposedly consist of a radiologist, a forensic expert and a medical expert.
In the previous hearing, the Delhi High Court had directed the Uttar Pradesh Police to handover important material related to the case including the original X-Ray, post-mortem video and inquest report to Delhi Police.
On March 4, Delhi' Standing Counsel Rahul Mehra apprised the court that they had made several requests to the UP police in this regard following the previous court order, but they failed to hand over relevant reports, according to LiveLaw. Advocate Vrinda Grover, appearing for the petitioner grandfather, agreed with Mehra and said that Uttar Pradesh Police had been non cooperative.
However, the Standing Counsel Garima Prashad (appearing for UP Police and the Chief Medical Officer) said that they were willing to provide information and have already provided the inquest report, and post mortem report. "The only things not provided are the X-Ray plate, that is not a report, it's a plate, lying with the hospital; and the original recording of the post mortem. We are ready to provide the same anytime", she said.
The Delhi Police has already submitted before the court that Navreet did not die due to a gun-shot injury, but on account of shock and hemorrhage as a result of ante-mortem head injury. The High Court has been seized with this matter after a petition was filed by Navreet Singh's grandfather alleging that he died of bullet injuries and not due to an accident.
Related:
Farmer's death on R Day: Delhi HC seeks status report from Police
Farmer Navreet Singh's death not due to gun-shot injury: Police to Delhi HC
Farmer Navreet Singh's death: Delhi HC directs UP Police to submit post mortem video