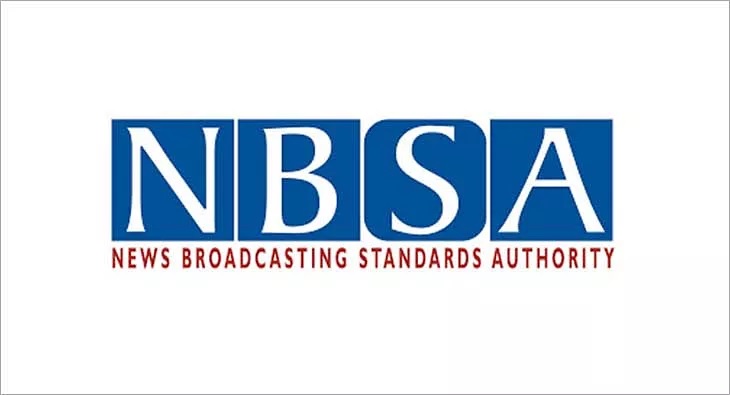 It took over a year for Times Now to be put in the dock by the self-regulating body News Broadcasting Standards Authority (NBSA). Times Now has been held 'guilty of violating principles of self-regulation'. The order came a day after it became known that an Intervention Application was being filed in the Supreme Court against the NBSA by Delhi-based social activist Sanjukta Basu. Basu has approached the Supreme Court with an Intervention Application to raise questions about 'the non-functioning' of NBSA.
While the IA is yet to be admitted, the NBSA was quick to announce its judgment on her complaint against Times Now on Saturday. It has held Times Now news channel guilty of violating the principles of self-regulation relating to impartiality, ensuring neutrality and fairness in reporting. The NBSA has directed the broadcaster to air an apology, in its order passed on October 24, 2020. Sanjukta Basu had filed the complaint against Times Now on March 25, 2019 over objectionable language used against her by the Times Now TV Anchors Navika Kumar and Rahul Shivashankar in shows titled "India Upfront" and "News Hour Debate" aired in April 2018. Basu stated that Times Now channel showed her photo and labelled her "Hindu Hater", "Army Hater", "Rahul Gandhi's troll army", "vile creature" words Basu said were "in the most derogatory, derisive and defamatory manner without giving me any intimation or opportunity to rebut or present my version."
The NBSA has now ordered Times Now to air an apology on October 27, 2020 at 9 P.M and clearly show the apology text: "We regret that in the programmes aired on 6.4.2018 -'India Upfront'@ 8 pm and 'The Newshour Debate'@ 9 pm on Times Now channel, we had not taken the version of the complainant, Sanjukta Basu, thereby violating the principles relating to impartiality and objectivity and ensuring neutrality and fairness in reporting. We clarify that there was no intention to bring disrepute to Ms. Sanjukta Basu."
Basu has said that she will still go ahead with the legal action she has initiated in the Supreme Court, "I would not be withdrawing my intervention application which was moved in the public interest and not for my personal cause. My questions regarding NBSA's non-functioning and inherent structural weaknesses are still valid in the larger public interest which I intend to present before the Hon'ble Supreme Court."
Basu said the programmes "were not in good faith as the very premise of the programmes were faulty and bereft of logic. For example, by their own admission, the programmes were in response to a certain "Kutta Billi" Jibe made by BJP leader Amit Shah on April 6, 2018 and alleged that Congress leader Rahul Gandhi had planned a revenge against the remark by meeting 'Known anti-BJP trolls."
Her Intervention Application before Hon'ble Supreme Court to raise pertinent questions on the functioning of NBSA. This IA is in relation to in the Sudarshan TV matter Writ Petition which is being heard by the Supreme Court. Basu stated that she wants to raise questions related to the "non-functioning of the News Broadcast Standard Authority (NBSA) as a grievance redressal body and to shed additional light on their existing adjudicating mechanisms which have inherent weaknesses."
I have won my case against @TimesNow. https://t.co/95wjbJpIVw

— Sanjukta Basu (@sanjukta) October 25, 2020
Interestingly Basu's was not the only case the NBSA issued directions on. On October 24, the NBSA also directed Aaj Tak, Zee News, News 24 and India TV to air public apologies for insensitive and sensationalised reporting of actor Sushant Singh Rajput's death, stated Live Law. The television channels have been told to comply with the NBSA order to issue an apology for its insensitive and sensationalist reporting. The order asking the channels to apologise to viewers on air had been passed on October 6. The NBSA has now directed Aaj Tak to air an apology on October 27 at 8 P.M and pay a fine of Rs 1 lakh for attributing fake tweets to the actor and reporting them as his last tweets. The channel had later deleted the tweets and taken down the supporting story, reported The Scroll.
"The broadcaster should have conducted its due diligence and verification prior to telecasting/uploading the tweets and not subsequently, which due diligence is a basic tenet and requirement of journalistic ethics and telecasting the tweets without verification had the tendency of spreading misinformation amongst the public," the NBSA said.
#SSRCase : NBSA directs "Aaj Tak" channel @aajtak to air an apology on October 27 at 8 PM and to pay a fine of Rs One Lakh for attributing fake tweets to late actor #SushantSinghRajput and reporting them as his last tweets. pic.twitter.com/LvsKBrbSeD

— Live Law (@LiveLawIndia) October 23, 2020
The NBSA has asked Zee News to also air an apology on October 27 for sensationalising Rajput's death by running insensitive taglines. NBSA found India TV in "egregious violation" of its guidelines, for repeatedly describing the colour of the lips and the marks on the actor's neck following his death stated the news report adding that the channel had also repeatedly shown the body carried out of the actor's apartment, covered in a cloth.
News 24 has been to telecast an apology on October 29 for 'insensitive and sensational coverage' of the actor's death with tags that were "offensive and affect the dignity of the deceased" by indicating that Rajput had himself forgotten the anti-suicide message given by him in his movie Chhichhore, reported Scroll. ABP News has been told to remove its objectionable videos of the coverage of Rajput's death'.
The self-governing authority has said "While it is the duty of the news channel to report news, which may be in public interest and the persons being reported upon may get justice from such media reports, it is equally important to present the news in a manner which does not violate the privacy of the dead nor sensationalise a tragic incident. It is important that the dead must not be subjected to unnecessary media glare," reported national Herald.
In September, SabrangIndia had reported extensively on how the News Broadcasters Association (NBA) had filed an affidavit after it had been pulled up by the Supreme Court for not having adequate regulation over electronic media. The NBA had filed the affidavit in response after it got pulled up by the Supreme Court during the Sudarshan News hearing. On September 18, the bench comprising Justices DY Chandrachud, Indu Malhotra and KM Joseph expressed their concerns about lack of effective self-regulation in electronic media. "NBA says that they have a committee headed by Justice Sikri. They can impose a maximum fine of 1 lac fine and this shows how toothless you are. But the NBA is only for members, so Sudarshan News not being a member is not governed by NBA… How can you have self-regulation if NBA is the only body you have," questioned Justice Chandrachud. He asked Advocate Nisha Bhambhani appearing for News Broadcasters Association (NBA), "One thing you can do is come back to us on a method to strengthen NBA, so that you have a higher regulatory content. You have a few members and your regulations cannot be implemented. You need to tell us how it can be strengthened."
It is to this suggestion of the court that the secretary General of NBA, Annie Joseph has filed an affidavit on behalf of the Association in order to make NBA more effective. Through the affidavit, NBA said that its "Code of Ethics" should be given statutory status and should be made a part of the Programming Code.
"This court may grant recognition to NBSA (News Broadcasting Standard Association) the 'independent self-regulatory mechanism' so that complaints against all news broadcasters, whether members of NBA or not, may be entertained by the NBSA and the orders passed by the NBSA would be binding and enforceable on all news broadcasters," Joseph said in the affidavit, reported The Print. The affidavit further states that recognition to NBA will further strengthen the News broadcasting Standard Regulation and that amenability to the NBSA mechanism should be made a term of the "uplinking/downlinking permission for news channels, and the orders made, if any, against any news broadcaster may be considered by the (information and broadcasting) ministry at the time of grant and renewal of such permissions".
It is well known that Citizens for Justice and Peace has been on the forefront to hold the News Broadcasting Standards Authority (NBSA) accountable. In September, the NBSA responded to the CJP complaint against Sudarshan News stating that it had been directed to the Ministry of Information and Broadcasting (I&B), since the news channel is not a member of News Broadcasters Association (NBA).
The NBSA stated: "This is to inform you that Sudarshan TV is not a member of the NBA. Hence NBSA cannot take action on the complaint based on NBSA regulations." While making a reference to the I&B Ministry, the NBSA stated, "We are forwarding your complaint to the Ministry of Information & Broadcasting (MoI&B) by marking copy to the officials in the MOI&B".
The complaint was filed against the channel for airing a communally inflammatory promotional video for its show exploring a "controversy" on "infiltration" of Muslims in public services, while demeaningly terming it 'UPSC Jihad'. The trailer that talks about the show was to be broadcast on August 28, 2020. In it the channel's Editor-in-Chief Suresh Chavhanke says, "How has there been a sudden rise in the number of Muslims in IAS and IPS? What is the secret behind scoring high marks in such a difficult exam? If Jihadis of Jamia become your Collectors and Chief Secretaries, what will happen then? The big reveal on the Executive being infiltrated."
The CJP had also moved the News Broadcasting Standards Authority (NBSA) seeking action against India Today for running a sting operation on madrasas when the Covid-19 pandemic had started to make headway in India. The show titled Madrasa Hotpots: India Today Investigation hosted by Rahul Kanwal, was aired on India Today TV news channel on April 10, 2020. After this program was aired, it was summarily panned and criticised widely on social media for its communal content that appeared to be aimed at spreading hatred against one particular community. The entire program was a sting operation conducted in a madrasa where minor children are housed. However, madrasas serve as hostels for poor, destitute and orphaned children. This important piece of information was conveniently skipped on the show. Instead, the show blatantly claimed that these children have been hidden in the madrasa.


Related:
NBSA forwards CJP's complaint against Sudarshan News to I&B Ministry
CJP moves NBSA against India Today's communal sting operation on Madrasas
Media coverage on Covid-19, anti-CAA protests, prejudiced: Report
Why did Deepak Chaurasia allow hate speech on his show?
NBA suggests making code of ethics binding on news channels
Come back to us on a method to strengthen NBA : SC in Sudarshan News case