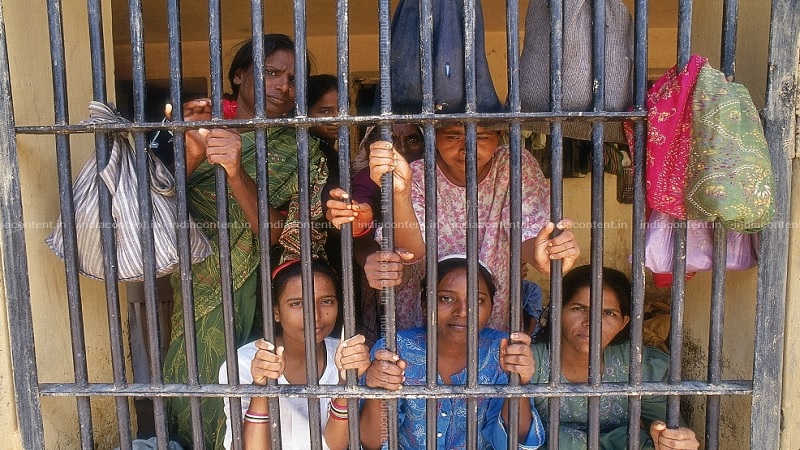 On March 17, Rajya Sabha member Rakesh Sinha, posed questions to the Centre on the status of women prisoners and prisons in the country.
Home Minister of State, G Kishan Reddy referred to the data collated by the National Crime Records Bureau (NCRB) from all States and Union Territories for the year 2019. His written response stated, "As against the 4,78,600 inmates lodged in various jails of the country as on 31.12.2019 (December 31, 2019), 19,913 were women inmates. There are 31 exclusive women jails in various States and UTs with a capacity of 6,511 women inmates, against which 3,652 women inmates are lodged."
At places where there are no exclusive women jails, women prisoners are lodged in special barracks/ enclosures separate from male inmates, depending upon the requirement, answered the Minister.
Currently 19,913 women prisoners are in jail against a total capacity for 27,703 women inmates across all States and Union Territories. Giving further details about prison statistics, Kishan Reddy said, "As per the latest published data of NCRB, 22,456 CCTVs have been installed in various jails of the country as on 31.12.2019. 1,543 women prisoners having kids are lodged in various jails of the country as on 31.12.2019."
Uttar Pradesh tops the list with the highest number of women inmates (4,174) followed by Madhya Pradesh (1,758) and then Maharashtra (1,569). Dadra and Nagar Haveli and Daman and Diu, Lakshadweep have no women prisoners.
The issue of overcrowded and congested prisons continues with Uttar Pradesh housing a total of 1,01,297 inmates (both men and women) with a capacity for only 60,340 people. Madhya Pradesh prisons, too, have around 45,000 inmates but can manage a maximum of only 28,000 people. Maharashtra houses almost 12,000 persons more than the actual capacity allowed.
The answer may be read here:
Related:
Over 1.3 lakh illiterate, 1 lakh Dalit prisoners in India: Centre to RS
No data on number of prisoners testing Covid positive: MHA
Women in prisons: 2019