A two-member team from the Network of Women in Media, India (NWMI) and the Free Speech Collective (FSC) visited Kashmir to determine the impact of the crackdown on communication on the media in Kashmir, after the abrogation of Article 370. This team spent five days in the Valley between 30th August and 3rd September 2019 and met more than seventy journalists and editors and citizens in Srinagar and South Kashmir.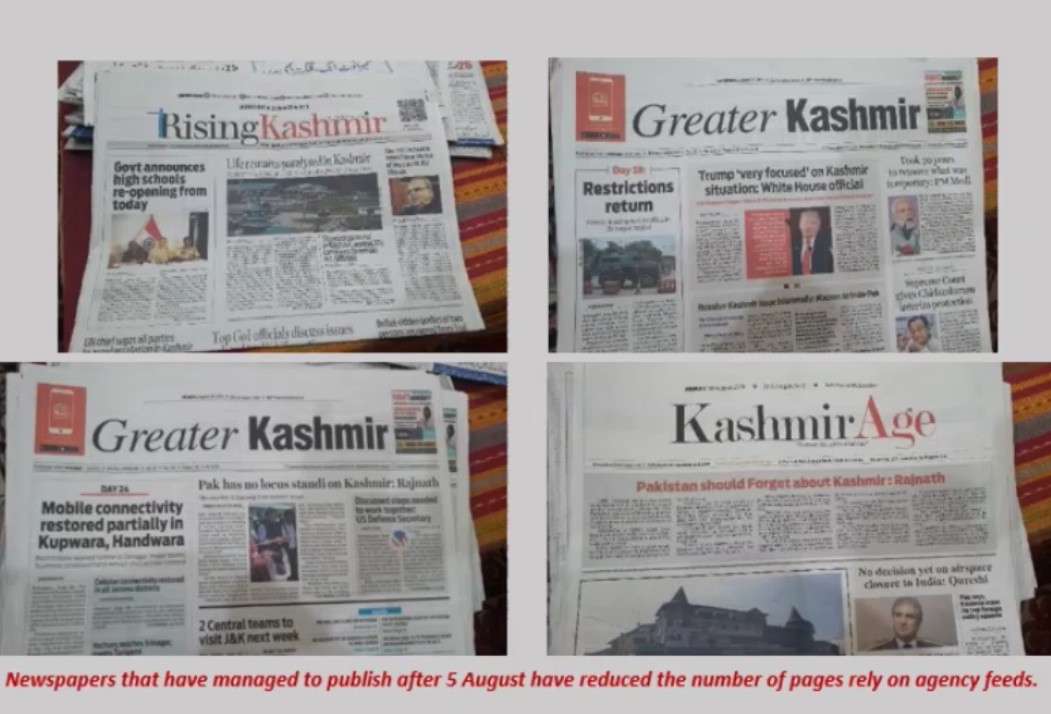 Watch this video which contains excerpts from the interviews of Kashmiris who speak out and express anguish at the intolerable suppression of journalism and the stories that can never come out in the open.
Read the full report
here
.