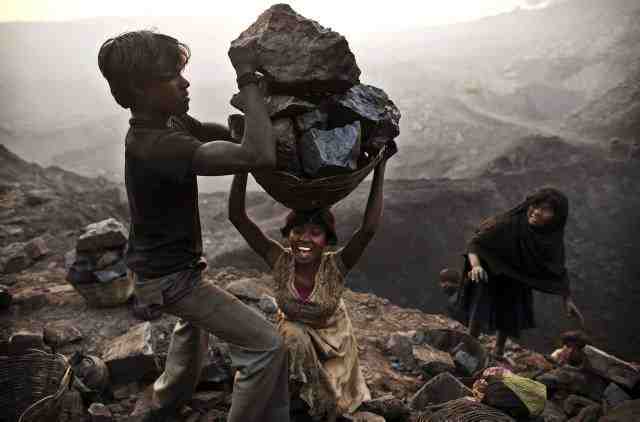 Photo credit: Sciencythoughts.blogspot.com
In a hard-hitting report addressed to India's lawmakers, the NGO HAQ: Centre for Child Rights seeks to remind the MPs that their lofty sentiments about children being "the future of our country" are not much use since they are blind to the reality that "children are citizens today and their rights and needs need to be protected and addressed today".

Citing statistics, the report points out that though children make up one-third (444 million) of India's total population, only 5% of all questions raised in the two houses of Parliament are about them and a meagre 3.32% of the budget is allocated towards their welfare.

The report titled, 'Parliamentary Watch, Budget Session, Monsoon Session & Winter Session 2005', observes: "Poor learning scores, poor health indicators and large number of children who are victims of violence and education remain the reality of this country. How do we propose to march into a 'developed India' if these realities remain?"

It urges our Parliamentarians to remember that, "These children are also adults in the making and hence as a country – As we sow, so shall we reap!"

On a more positive note, however, the report observes, "Parliamentarians are becoming more child friendly as the share of attention paid to children (in terms of the questions raised) has increased over the years. When we began this analysis it was only 3% of the questions raised – some years even lower".

Other highlights:
The Lok Sabha has many more questions related to children discussed (57 % of all the child related questions in all the three sessions) than Rajya Sabha. Wonder why is that so?
Education continues to be the issue that draws most attention. 652 questions or 46% of the child related questions were on education. It is as if address education sector is addressed, all rights related issues for children are covered All other issues take a back seat.
The issues that have drawn attention are the drop-out rates and out of school children, drinking water and toilet facilities in schools.
42 questions concerning children with disability were raised in the Budget Session (28) and one in the winter session. They were related to education and infrastructural facilities and services. Only one question in the whole year related to mental disability.
328 questions or 23% questions related to various child protection issues.
24 questions were raised regarding child abuse/ sexual abuse and the POCSO act. One question pertained to victim compensation.
Given that 2015 was the year of "Juvenile Justice" with heated debates on the amendment to the law, it is not surprising that 24 questions were on this issue – a number of them relating to crimes committed and the law.
2015 was also the year when the amendment of the child labour law was being discussed. 63 questions were raised on child labour. 6 of these questions related to employment of children in Micro, Small and Medium Enterprises (MSME). The rest related to bonded child labour, children employed in hazardous occupations, rescue and rehabilitation.
26 questions were raised on missing children and tracking systems to find them.
24 questions were raised on child trafficking.
12 % questions or 170 questions related to health of children – these included questions related to malnutrition, immunisation and diseases such as Polio and TB.
The full report may be read here.