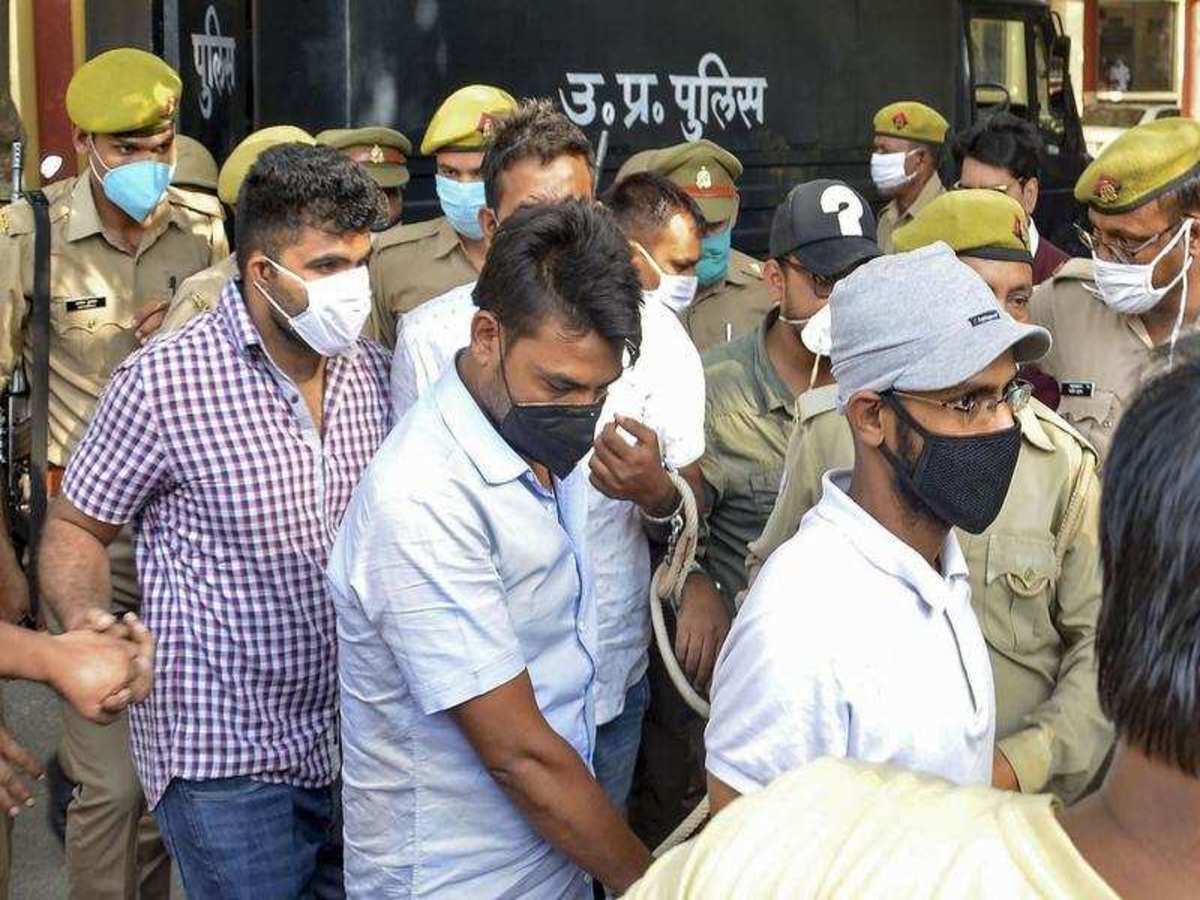 Image courtesy: Time of India
The National Human Rights Commission (NHRC) has closed the case pertaining to the illegal arrest of Journalist Siddique Kappan and directed the Superintendent of Police, Hathras to complete investigation in reasonable time.
The decision taken by NHRC on April 1, reads, "The allegations in the complaint cannot be substantiated and investigation in the matter is still pending. Meanwhile another complainant Henri Tiphagne vides separate communication dated 24.02.2021 requested the Commission to update him with the progress in the matter. The Commission has considered the material placed on record. SP Hathras is directed to get the investigation completed fairly and to its logical conclusion within reasonable time….With this direction the case is closed."
The commission recorded that Siddique and three others were arrested and charge sheets against them have also been filed in court. "Later on some anti-social elements taking the benefit of incident have tried to cause disturbance in area and have also tried to conspire against the administration….Certain accused persons after following due procedure were arrested including the alleged victim Siddique", said the commission, accepting that Kappan might have indulged in activities against the administration without furnishing more details.
Last year in December, the NHRC had acted on a complaint filed by The National Confederation of Human Rights Organizations (NCHRO) through Advocate Ansaar Indori and sent a letter to the District Magistrate of Hathras and the Superintendent of Police.
In the letter, the NHRC had called for the Action Taken Report by the authorities to be sent to the commission within four weeks of the receipt of the letter. The letter dated December 2, 2020, read, "Transmit a copy of the complaint to the concerned authority calling for a report within four weeks. In case, the report is not received within the stipulated time, the Commission shall be constrained to invoke coercive process u/s 13 of the Protection of Human Rights Act, 1993 for personal appearance of the concerned authority."
"Accordingly, I am forwarding herewith a copy of the complaint as an attachment for taking appropriate action in the matter as per the directions of the Commission. It is requested that an Action Taken Report be sent to the Commission within 4 weeks from the date of receipt of this letter," it directed.
Siddique Kappan was arrested on October 5 last year, on his way to Hathras to cover the alleged gang rape and murder of a 19-year-old Dalit girl. Kappan is currently lodged at the Mathura Central Jail and has been booked under the stringent UAPA, and sedition charges. The State has alleged that he used journalist cover to disrupt law and order situation in Hathras.
The complete NHRC response may be read here:
Related:
Siddique Kappan's arrest: NHRC calls for Action Taken Report
Siddique Kappan used "journalist cover" to disrupt law & order: UP Gov't to SC
UP Police arrest Muslim journalist, 3 others near Hathras for carrying 'suspicious literature'
Hathras arrest: Union moves SC to allow journalist to talk to family, lawyers