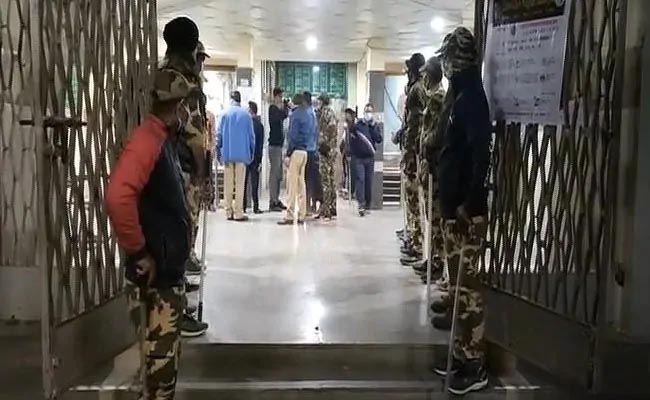 The National Human Rights Commission (NHRC) sent a notice to Maharashtra's Bhandara district general hospital on January 11, 2021 demanding a detailed report about the death of ten newborn babies in a hospital fire on January 9.
Following media reports that as many as 10 babies ranging from one-month to three-months old died during a fire in the Sick Newborn Care Unit (SNCU,) the NHRC issued notices to the Chief Secretary, the Director General of Police (DGP) and the state government asking for a detailed report in the matter within four weeks. It directed that the report should also contain fire audit reports of various hospitals in Maharashtra as well as measures taken or contemplated by the state against erring or negligent officials.
Meanwhile, police registered the incident as an accident and are conducting further investigation. The NHRC asked the DGP to inform the NHRC about the outcome of the investigation being conducted by the police authorities.
The Commission considered the issue as a serious violation of human rights for which negligent officers should be penalised.
"The Commission observed that victim babies were in the custody of a state-run hospital where they lost life. Hence, the state cannot escape its responsibility. It is imperative to ensure that the support systems in various hospitals in the state must provide adequate care and attention to the patients for protection of their human rights," said the NHRC.
On Saturday, a nurse on duty noticed smoke from the neonatal section of the hospital at 1:30 AM. The state government declared a compensation of Rs. 5 lakh to each grieving family.
Related:
Shrey Hospital Fire: Guj HC bats for greater accountability
Shrey Hospital Fire: Four months on, no evidence yet!
Covid Hospital Fire: SC issues guidelines to avoid further fatal accidents