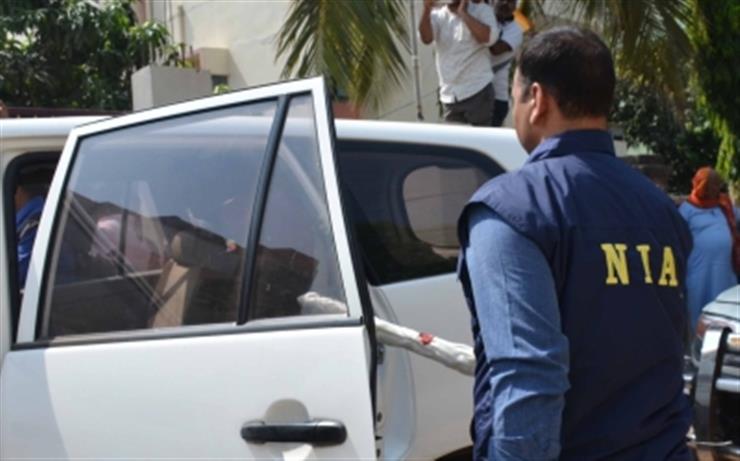 The National Investigation Agency (NIA) has arrested Tawheed Ahmed Shah (22) who hails Jammu and Kashmir's Budgam district. According to media reports, the police claimed Shah was "planning to carry out suicide bombings" in crowded places in Lucknow, Uttar Pradesh. They alleged that he also has "connection to al Qaeda-linked Ansar Ghazwat-ul Hind" and apart from "planning to carry out blasts" was also scouting recruits. The Indian Express quoted government counsel Mithlesh Singh saying Shah was sent to judicial custody by court and that his police custody remand will be sought.
Polling will be held in seven phases for the mammoth 403-seat Uttar Pradesh Assembly from February 10 to March 7. Shah's arrest, according to an Indian Express report, comes months after the arrest of five other accused in July last year. They too were allegedly "planning to carry out terrorist acts and recruit members for the terror module" The NIA took up the probe from UP Anti-Terrorist Squad (ATS) in July 2021. The ATS had claimed that the accused were planning to trigger blasts around Independence Day celebrations in 2021.
It was reported that the police said they got to know that "the accused were in touch with the proscribed group and were planning blasts in Uttar Pradesh." The police conducted raids in the suspects homes and told the media that they "recovered illegal weapons, explosives and an IED fitted in a pressure cooker, among other things."
The five accused arrested in connection with the previous case were identified as Minhaz Ahmed, Maseeruddin alias Mushir, Shakeel, Mohammad Mustakeem and Mohammad Moid – all residents of Lucknow. According to the NIA's press release, Shah was "the mastermind behind the Ansar Ghazwat-ul Hind's plan to scout recruits for the terror module and execute terrorist acts". The NIA has reportedly filed a chargesheet against Minhaz Ahmad, Museeruddin, Shakeel, Moid and Mustaqeem so far. Now, Shah was has been arrested from Manchowa, in Budgam district of Jammu and Kashmir.
According to a report in National Herald, NIA stated that "Minhaz Ahmad was radicalized online by two al-Qaida terrorists based in Jammu and Kashmir and he had entered into a conspiracy with them for recruiting members for AGuH and for committing terrorist acts. Minhazthen recruited Museeruddin into al-Qaida fold and involved him in the conspiracy for committing terrorist acts in UP."
Related:
Dharam Sansad: Hate monger Yati Narsinghanand granted bail
Arrest warrant in 2014 case against SP Maurya, a day after he quit team Adityanath
Paigam-e-Mohabbat: UP citizens call for harmony
Save our livelihoods to get our votes: UP weavers' 2022 election manifesto