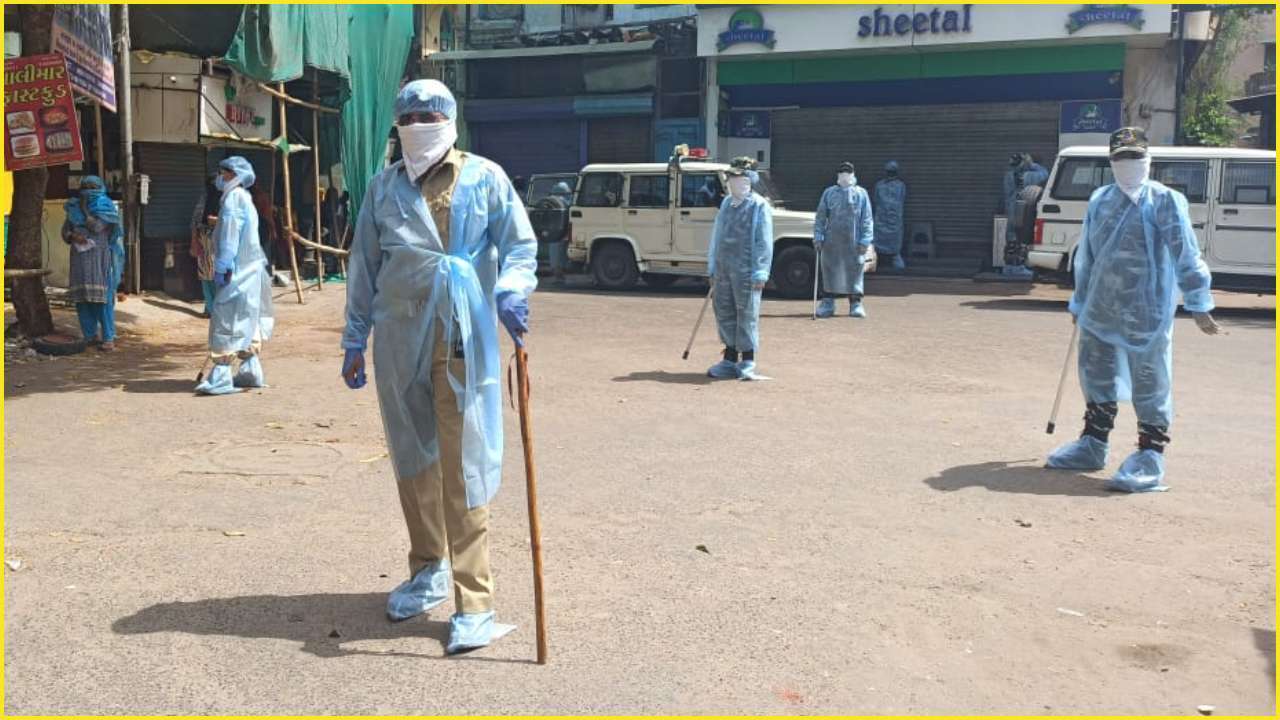 As the upward trend in Coronavirus cases in Maharashtra returns, districts such as Kalyan-Dombivali and Nandurbar have declared a night curfew from March 10, 2021 night according to local media reports. While the Dhule district administration called for a four-day janata curfew from Wednesday, the other two districts decided that activities will be restricted from 7 PM to 6 AM.
In Kalyan-Dombivali, bars and restaurants are to serve customers only till 9 PM and home delivery is allowed until 10 PM. As always, medical stores and other emergency services are exempt from restrictions. Moreover, shops are to open at 7 AM, an hour after the night curfew ends. Shops on either side of roads will open on alternate days. However, vendors selling food may work until 7 PM.
Although March 11 will mark Maha Shivratri, the municipal authorities stated that the Shiva temple in the district will remain closed for devotees. Wedding ceremonies are allowed from 7 AM to 9 PM.
As of Wednesday, the district website records 392 new cases in the day while 2,360 patients are under treatment. No deaths related to Covid-19 have been reported so far.
According to News18, Covid-19 patients doubled in the last 24 hours on Wednesday which municipal authorities considered cause for serious concern. Along with above restrictions they also directed vegetable markets, hotels, bars and restaurants to remain at 50 percent capacity. Despite this, poli bhaji centres have been given permission to work from 7 AM to 11 PM.
Meanwhile, in Nandurbar, night curfew will be imposed every day from 7 PM to 6 AM. Everything except medical services, milk supply and newspapers will be closed during this time. Further, officials said that shops, petrol pump owners, employees and hawkers will undergo a coronavirus check-up within 15 days. Accordingly, schools, colleges and coaching class institutions also need to get such medical check-ups.
Wedding ceremonies will be banned from March 18 and gyms, cinema halls, auditoriums, swimming pools will be closed until further orders.
On March 9, Thane Municipal Corporation (TMC) also declared a lockdown till the end of the month in as many as 16 hotspots. On March 11, Mumbai municipal authorities said they will consider a lockdown if cases continue to rise. The Brihanmumbai Municipal Corporation (BMC) said that it will shift its focus for the control of Covid-19 from slums to buildings and high rises because 90 percent of city cases were reported from such areas in the past few months.
The BMC also permitted private hospitals to operate for 24×7 for the vaccination drive upon receiving such a request. Additional Municipal Commissioner Suresh Kakani told CNN-News18 that private hospitals will help us increase capacity and achieve targets. Authorities are hoping to finish one lakh vaccinations per day in the coming 30 days. Current target populations include 45 and more plus age groups with comorbidities, senior citizens, frontline healthcare workers.
Maharashtra reported 13,659 new cases of coronavirus by Wednesday. The number of Covid-19 patients rose to 22,52,057 persons. There have been 54 deaths in the same duration taking the overall figure to 52,610 deaths.
Related:
Prof. Saibaba's health worsening after Covid-19: Wife Vasantha demands his release
Remove Modi's photo from Covid vaccine certificate: Plea before EC
SC directs 2,674 prisoners out on Covid bail to surrender by March 15
Karnataka HC pulls up Centre for false affidavit on flouting Covid-19 norms