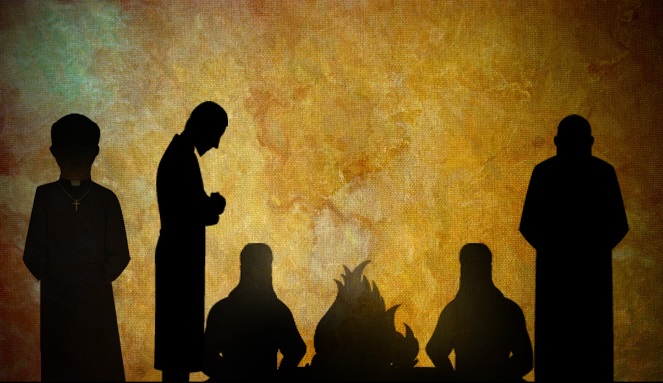 Representation Image | courtesy: https://www.mapsofindia.com/

Indore Police has arrested nine persons, including the parents of the complainant, under charges of unlawful religious conversion under the recently passed Freedom of Religion Ordinance in the state. The 25-year-old complainant told Bhawar Kuan police station that she was tricked into visiting an alleged conversion event at a Christian community hall – Satyaprakashan Sanchar Kendra and that she was taken there by her parents under the pretext of visiting her grandmother.
As per Indian Express, she said in her statement, "They told me that now I am under the guidance of Lord Jesus and that all my problems will be resolved".
She alleged that when she tried to leave, she was told that she couldn't leave on her own will. She claims there were many other Hindus like her who were being forced to convert at the event. Bajrang Dal's Indore city in-charge Tannu Sharma told IE that they got information about this event and after confirming, they informed the police.
Santosh Kumar Doodhi, town inspector of the police station told IE that FIR was registered against 11 people as per the complainant's information and that nine people were booked under the anti-conversion ordinance.
Maria Stephen, PRO of Christian Dioceses in Madhya Pradesh, told IE, "Hindu right-wing groups are misusing the newly passed law and manipulating the word conversion to harass the Christian community. There is no regard for one's human rights or even law and order."
The anti-conversion law of Madhya Pradesh is similar to the ordinance in UP, only with more stringent provisions with respect to punishments. The UP ordinance has been challenged before the Allahabad High Court as well as the Supreme Court for violating fundamental rights of individuals, including right to life and freedom of conscience. SabrangIndia's sister organisation, Citizens for Justice and Peace, filed the petition before the apex court challenging the UP ordinance as well as the Uttarakhand Freedom of Religion Act as they place a burden on individuals to justify their personal decisions to the State authorities throttling their Right to Life and Personal Liberty, Dignity, Freedom of Conscience and Choice.
Related:
Love Jihad case: SC refuses to entertain UP Govt's plea to transfer petition from HC to SC
Women's rights group intervenes in the Allahabad HC challenging "Love Jihad" Ordinance
Love Jihad Ordinance criminalises interfaith unions, assault on Article 21: Petitioner to Allahabad HC