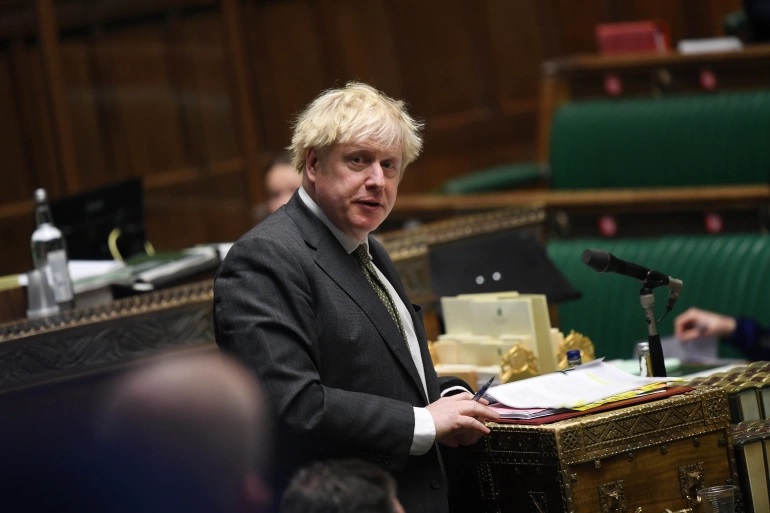 Soon after UK Prime Minister Boris Johnson announced that it would be a "great honour" to attend India's Republic Day parade, farmers' union leaders have said they will write to the Members of Parliament in Britain that they do not want this visit till their demands are met by the Indian government. The farmers of India, have been protesting for months against the three newly enacted farm laws-Farmers' Produce Trade and Commerce (Promotion and Facilitation) Act, 2020, the Farmers (Empowerment and Protection) Agreement on Price Assurance and the Farm Services Act, 2020, and the Essential Commodities (Amendment) Act, 2020.
Lakhs have been on a sit in protest on multiple border points of Delhi for almost a month, and thousands are protesting across the country. Multiple rounds of talks with the government have failed, and the 'sarkari stalemate' continues. The farmers have been firm that they will not return to their homes till their demand of repealing the laws are met. The government, on its part, has offered some amendments, which have all been rejected by the farmers so far.
In the middle of this ongoing crisis, the Union Government has expressed its desire to invite UK PM Boris Johnson, himself in the middle of a national health crisis after the new coronavirus strain has been discovered. India's farmers protesting the contentious agriculture laws will now write to British political leaders and ask them to stop the UK Prime Minister's visit to India as the chief guest of next month's Republic Day 2021 celebrations.
Multiple news reports quoted Kulwant Singh Sandhu, a farmer leader from Punjab, confirming the letter will be sent as "the UK Prime Minister is scheduled to visit India on January 26. We are writing to British MPs asking them to stop him from visiting India till the time farmers' demands are not met by the Indian government."
The NDTV had reported that Johnson said it would be a "great honour" to attend India's Republic Day celebration, adding that this will be his first major bilateral visit since he took charge in 2018. The only other British leader who attended the Republic Day parade in Delhi was PM John Major in 1993. It was on December 15, that External Affairs Minister S Jaishankar had confirmed that Johnson will be attending India's Republic Day celebrations on January 26, 2021 as the chief guest, reported NDTV.
However, according to the latest reports the British Prime Minister's India visit may not take place due to the "rapidly-spreading mutated version of the novel coronavirus in that country," Dr Chaand Nagpaul, the Chair of the Council of the British Medical Association, was quoted in an NDTV report.
Meanwhile, India has already suspended all flights coming from the United Kingdom till December 31.
Related
Farmers leaders dismiss false claims of the central government
Boycott Ambani-Adani products, 'Thali Bajao' on December 27 during PM Modi's Mann Ki Baat.
Rajasthan juloos at par with Delhi protests! Farmers observe relay fast
Karnataka farmers stand steadfastly with protesting Delhi farmers, will reach Delhi border on Dec 25Are the new farm laws constitutional?
Kranti ka Naqsha, Mapping the Revolution
India crosses 1 crore Covid-19 cases, suspends flights from UK